How To Wax A Shuffleboard Table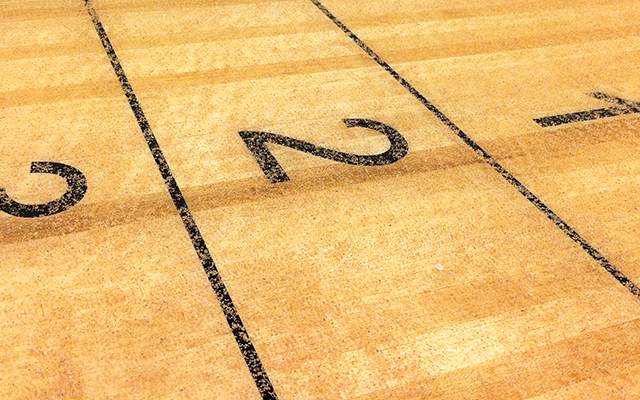 If you've never learned how to wax a shuffleboard table, you've probably noticed some inconsistencies in your ability to throw a puck. Think back. You've just slid the perfect shot, it's destined to be a hanger and then all of the sudden… The weight's momentum dies. Stops. Halts. Fineto. To keep your game flowing like a pro, you've got to treat your table like a pro.
Cleaning The Surface
When you learn how to wax a shuffleboard for the first time, it's important to start by cleaning the entire surface of the table. At McClure, our tables are topped with a polymer finish, which should be treated differently than a plain lacquer shuffleboard. These traditional wood lacquer boards are tougher to clean, while our boards with a polymer finish can be handled fairly easily.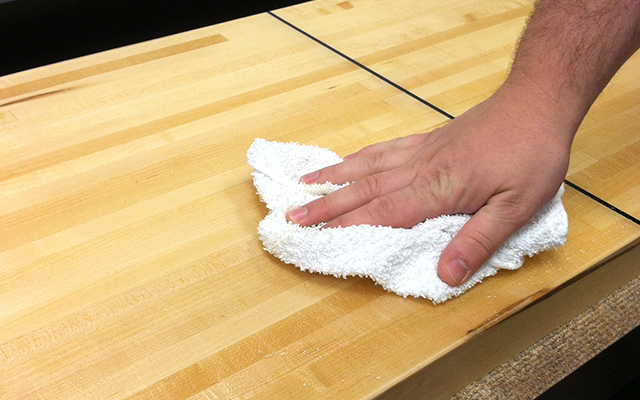 To clean a table with a polymer finish, it's best to use a soft towel or a shuffleboard brush. Use these handy tools to push the existing wax off the board and wipe away any remaining grains. The best shuffleboard tables are cleaned at least two to four times a month. Tables with a polymer finish are designed for more frequent use and you'll be able to get several games out of one wax job. Finish off the cleaning job with a simple spray and wipe of a multi-purpose cleaner or glass cleaner across the whole board.
Silicone Spray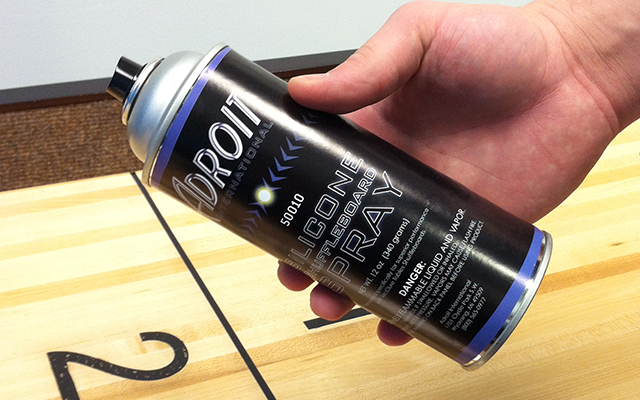 After you've cleared the table, apply a silicone spray in a sweeping pattern across the surface of play. Never use any silicone spray that is not specifically designed for shuffleboards, as it may be too slick or could potentially damage some surfaces.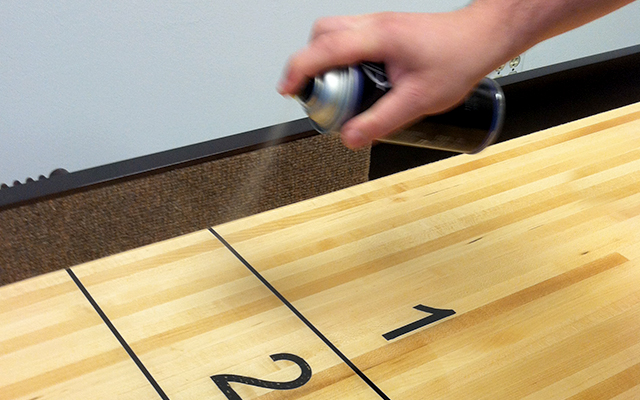 With the entire table coated, let it sit for a few minutes, then gently buff off the remainder with a towel. The silicone spray will work to increase the effectiveness and speed of your shuffleboard table.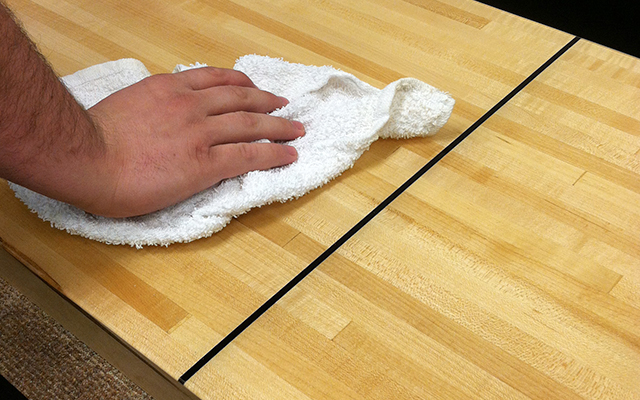 Waxing The Table
Shuffleboard wax goes by many names; cheese, powder, dust, etc. No matter your preference for jargon, the powdery material made from corn meal and silicone should be spread on your table the same way every time. In a similar swaying motion to the silicone spray application, dust the table with your shuffleboard wax evenly. Depending on your preference, there are two different types of wax (brown and yellow) with varying degrees of speed.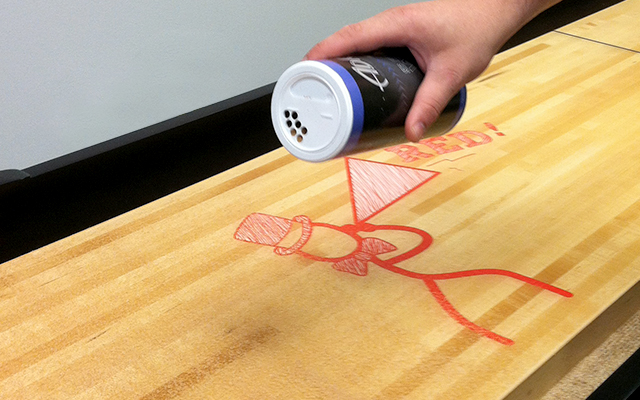 With the knowledge of how to wax a shuffleboard table, you can truly tailor your surface to your favorite style of gameplay. After all, it's important to learn each aspect of the game and work it to your advantage. Knowing a table and treating it properly for optimal performance is key to shuffleboard domination.
Bonus: Need to see how to wax a shuffleboard table in video form? Check out the clip below and learn more about the proper maintenance of your shuffleboard table.