American Made Shuffleboard Tables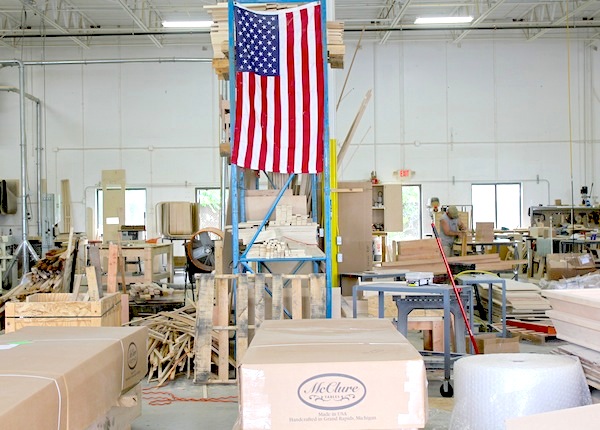 In today's world of political and marketing spin it is really hard to tell what the truth really is anymore. Even if you read the rules under the federal fair trade act "Made in America" can be somewhat misleading. If you want to find out the truth of a "Made in America" claim, call up the manufacturer and ask them if you can visit their factory and see the product in production. Any honest American manufacturer not only would welcome you to visit their factory but would be proud to show you what they do.
I have been in the billiard and game room industry for over 35 years and at one time virtually all my suppliers and vendors made their products in the USA. Starting about 20 years ago it became exactly the opposite. I was always happy to support a vendor or supplier who made product in the USA. When it got to the point, however, that 80 percent of the product I was buying from them was simply distributed from China then I decided "Why should I pay them to be the middleman?" So about 15 years ago we began to source product from China for our retail stores directly without the middleman.
In fact, when McClure Tables started as a brand name we put on billiard tables we sold in our retail stores in Texas under the name Gameroom Designs. These were pool tables we had made in China. We even started and tried to manufacture our McClure Shuffleboard tables in China for over 8 years. We became frustrated with the inconsistency of quality control and logistics of manufacturing in China, so we brought the manufacturing back to our own factory here in the USA. We invested hundreds of thousands of dollars in equipment and have a weekly payroll to meet to keep our wood workers and employees employed. We are proud and happy that we made this decision.
These are some images of just the hand detail that goes into our Rock Ola Shuffleboard Table in production.
So, I find it upsetting when some distributors of shuffleboards make the claim that their shuffleboard tables are made in the USA when some parts may be but I know for a fact they are not 100% made in the USA. Any manufacture should be honest and not make that claim unless they can back it up and follow the FTC guidelines on what should or can be represented as "Made in the USA" from the FTC web site see this statement below.
What does "all or virtually all" mean?
"All or virtually all" means that all significant parts and processing that go into the product must be of U.S. origin. That is, the product should contain no or negligible foreign content.
What substantiation is required for a Made in USA claim?
When a manufacturer or marketer makes an unqualified claim that a product is Made in USA, it should have and rely on a "reasonable basis" to support the claim at the time it is made. This means a manufacturer or marketer needs competent and reliable evidence to back up the claim that its product is "all or virtually all" made in the U.S."
If you look around our web site at McClure Tables you will notice when you switch model sizes or finishes you will see several different tables. You will see pictures in different size, finish, and wood combinations. That is because these are all different custom made tables we built for our customers. We did not just set these up to take some fancy web site pictures and make a marketing pitch. We set them up to show the depth of the variety and advantage of buying from a company that builds shuffleboard tables in the USA. I understand the consumer wants the best value but if you are being mislead about where the product is made and exactly how much or what percentage of the Shuffleboard tables is made in the USA. Then the marketer is simply misleading you to get your money and make a sale. At McClure Tables we put our family name on everything we sell and it means more to us than just a marketing pitch. You get a piece of our soul in everything we make because we did not contract out some other factory or woodworkers to build for us. We stood in our own saw dust, we processed the boards, made the legs, made the cabinet, finished, inspected and packed the shuffleboard table ourselves before we shipped it out.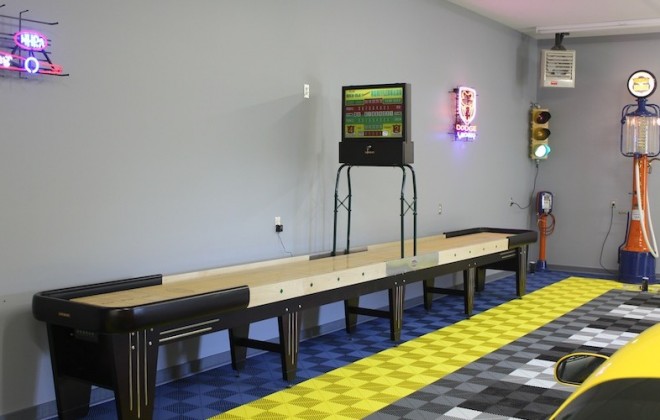 Next time you visit a shuffleboard site that is offering shuffleboard tables they say are made in the USA, call them up. Ask them if you can take a factory tour and visit their factory where they make the shuffleboard tables. Ask them for some pictures of WIP (work in process). Not just the fancy web site images of finished product. Ask for pictures like these not just finished product pictures.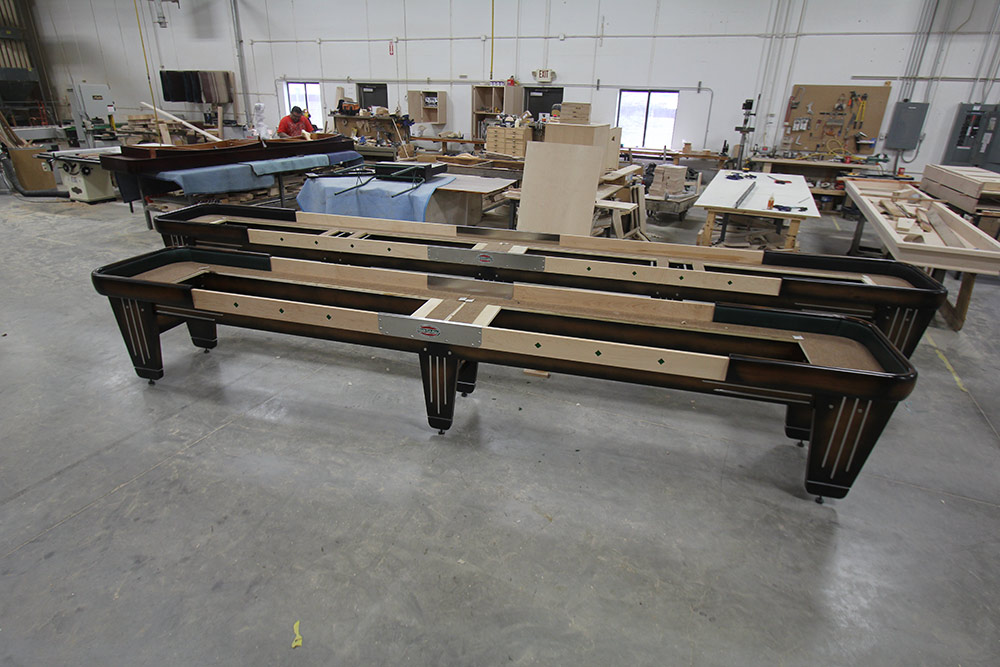 You are welcome to stop by and visit McClure Tables Shuffleboard Factory for a tour at anytime. We often have customers call and ask if we are open on Saturdays or if we have a showroom. My answer is "No we do not have a showroom, but I will go open the factory up for you to visit on a Saturday." However, we are a factory and our hours are not retail, the guy's start at 6:00 AM and they finish at 4:30 PM eastern time. We work four day work weeks giving them more personal time. On the busy season and holidays we will step up to five day work weeks.
Please visit the page here for contact information to visit our shuffleboard Table Factory.