Avoid the Oscars by Playing Shuffleboard at One of These Philly Hot Spots
The Academy Awards are admittedly not for everyone. While the glitz and glamor of award show season culminates in Sunday's Oscar telecast, where the biggest stars are awarded for their work in film over the past year, many people would rather spend their weekend as far away from the TV as possible.
If someone in your family is taking over the TV to watch the awards ceremony over the weekend and you'd rather not partake, get out of the house and hit up a local pub to play a few rounds of shuffleboard with other individuals looking to escape the Oscars.
For Philadelphia residents, they have a number of options when it comes to choosing a venue that feeds their need for table shuffleboard. For a more laid back bar scene, they should check out Bonner's Irish Pub. Although this place is hardly a dive, they do offer $6 pitchers of Pabst Blue Ribbon and more than a few regulars are bound to resemble the cast of "Always Sunny."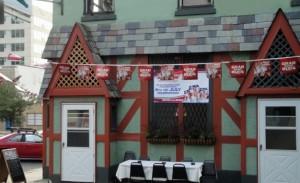 For a more upscale evening avoiding the bright lights of Hollywood, the Blue Suede Saloon allows you to spend a night enjoying music icon Elvis Presley while shooting weights down one of their regulation shuffleboard tables.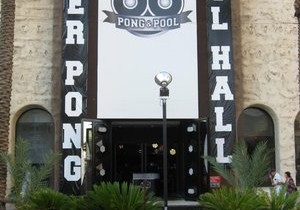 Buffalo Billiards on Chestnut Street is the perfect compromise for a no-frills night out that doesn't break the bank. This landmark not only features numerous shuffleboard tables, but also a wide array of arcade games, ranging from billiards to classic pinball, all under one roof.
Consider throwing an anti-Oscar party of your own if you have your own McClure Tables shuffleboard at home by inviting your other friends who didn't see any of the Best Picture nominees.