Bikinis: Perhaps the Ultimate Sports Bar

Doug Guller, the owner of the Bikinis Sports Bar chain that has taken the South by storm, was first inspired to open up his unique brand of restaurants after taking a trip to Australia back in the winter of 2001. While Down Under, the former internet entrepreneur had a revelation while he was sitting down at a traditional Aussie sports bar watching rugby when an attractive female server came his way and took his order.
He decided that the U.S. needed something like this, so Guller opened up the very first Bikinis Sports Bar in Austin, Texas, after he returned. He hired a staff of beautiful woman, stocked the bar with a solid selection of brews, and created the ultimate bar menu, making Bikinis a landmark. Aside from the bikini-clad waitresses, patrons also flock to the Austin location to enjoy a game of shuffleboard on one of McClure Tables all-American, handcrafted creations.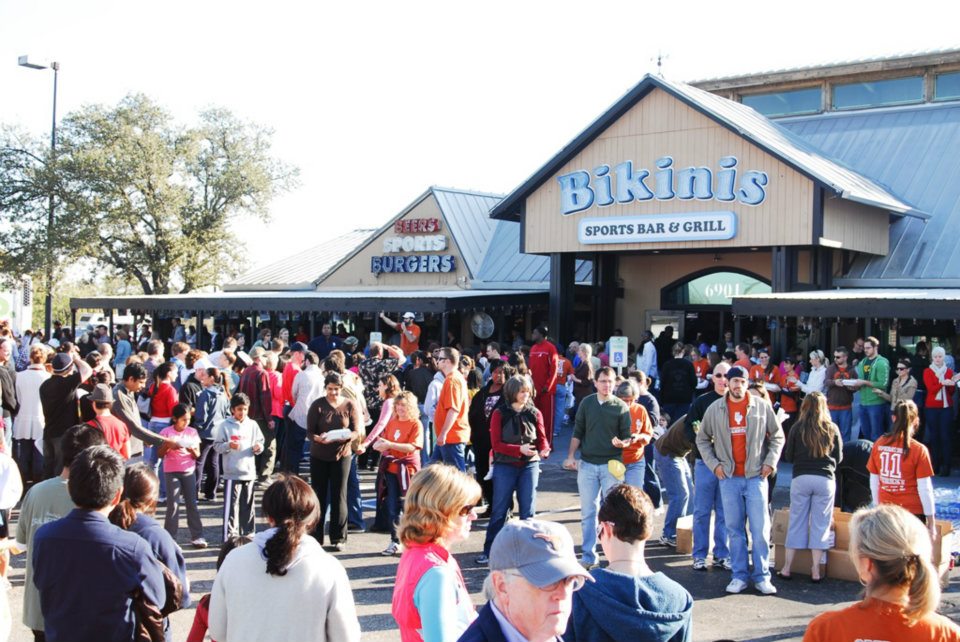 Guller has since opened up several other Bikinis locations throughout the South, including locations in San Antonio and Charlotte, and has brought not only the uniform for his waitresses but also top-notch McClure shuffleboard tables to each location.
Business has been so good for Guller that he has even taken on other ventures outside of his so-called "Breastaraunt" operations. Last July, he purchased the abandoned Texas town of Bankersmith, Texas, and renamed it Bikinis in the hopes of one day turning the rural locale into a year-round entertainment complex, which is sure to capture the essence of the Bikinis brand.
If hitting up the sports bar isn't your thing, that doesn't mean you can't enjoy a fun game of shuffleboard on an American-made McClure table. There are restaurants and even homes throughout the country that use our shuffleboard tables to bring more excitement to their lives.
Looking for the Bikinis nearest you? Visit the Bikinis' website for a listing of all their locations.