Cue Sticks Cafe: Central Ohio's Destination for Food, Drinks and Table Shuffleboard
Marysville, Ohio, is one of the most historically rich areas of the state, having served as the seat of Union County and one of the commercial hubs of Central Ohio for more than 200 years. Not only is this city home to a plethora of significant cultural institutions, it is also where residents from across the state come to enjoy a few good beers, some televised sports and rousing game of table shuffleboard.
Specifically, Cue Sticks Cafe functions as the destination billiards hall in the area that is really so much more than just a place to play pool. Known as much for its extensive menu, which features your standard American fare done right, as it is for billiards, this hot spot is also one of the ares best live-music venues, with shows taking place almost every weekend.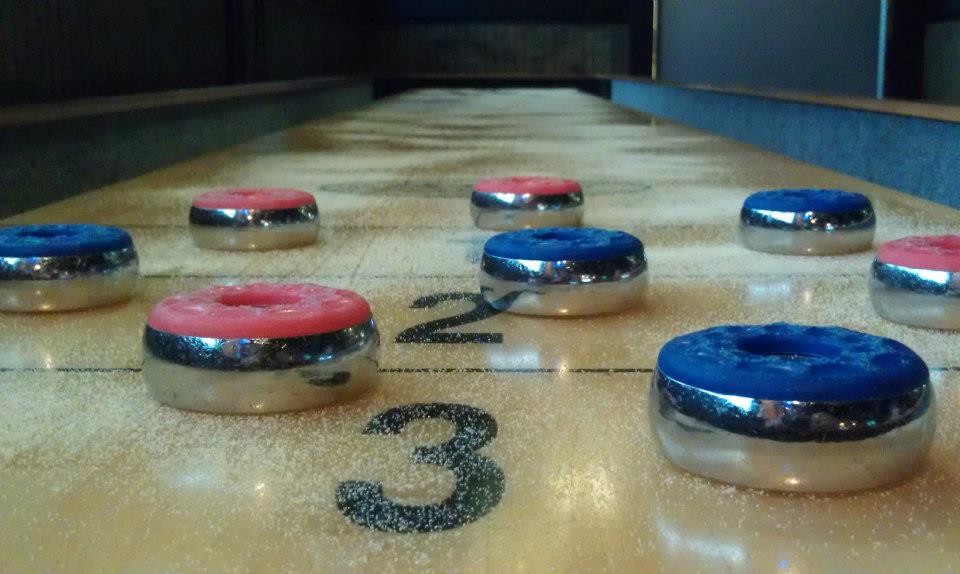 Those who frequently visit Cue Sticks Cafe note that it is one of the best places to watch any sporting event, given the many TVs that circle this venue's large and welcoming bar. Whether you want to catch the latest Buckeyes football or Blue Jackets hockey game, this is the place to go.
When you stop by to grab a bite, don't be surprised to run into one of the owners or managers during your visit, as the staff here take their job very seriously and love what they do.
Another thing you should anticipate is the fact that you are likely to get sucked into a rousing game of shuffleboard, as this cafe has its very own, regulation size McClure Tables shuffleboard located adjacent to the bar. Whether you want to challenge a few friends to a game of Knock Off or simply enjoy spectating, this feature only adds to the special ambiance that sets Cue Sticks apart from other area restaurants.