McClure Tables Wins Best of Houzz 2014 Award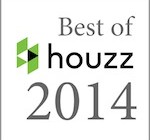 As one of the leading social networks for homeowners, interior designers and contractors, Houzz has quickly become the hottest place to talk about new household ideas. We're proud to announce that McClure Tables has been selected by Houzz as the recipient of a Best of Houzz 2014 award.
Houzz is truly an endless stream of ideas for home improvement. From unique renovation projects and complete home makeovers to the latest and greatest items to install in your house, the options are limitless. We're proud that we've been selected by Houzz as it truly acknowledges all of the hard work we put into each and every shuffleboard table and butcher block product we create.
Haven't checked out Houzz yet? No problem! Head over to our profile by clicking on the photo below and you'll be whisked away to our Ideabooks page. This is the perfect place for finding inspiration for a room that you'd like to create in your home with one of our shuffleboard tables and butcher block.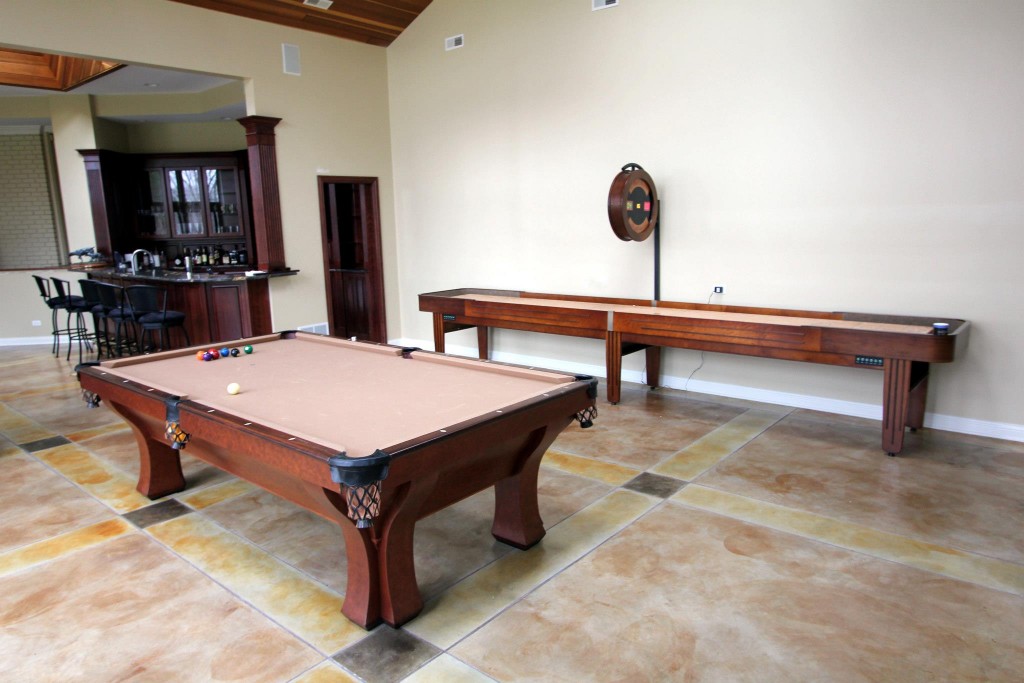 If you'd like a more in-depth look at the shuffleboard tables and butcher block we create at McClure Tables, click on the photo below and head over to our Houzz Projects page. You'll be able to see tons of photos of our tables, both on the factory floor and in other customers' homes!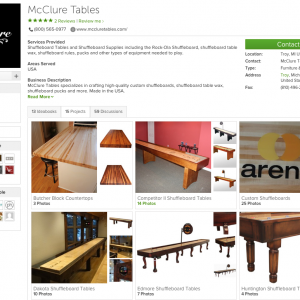 We'd like to give a big "Thank You" to the Houzz team for their seal of approval and hope that you'll check out the site for inspiration with all of your home needs. Please check out our Houzz profile and also feel free to ask any questions about any of our products and we will happy to answer them via Houzz.