How Our Employees Make A Difference with Our Customers
What's the secret behind hiring and keeping high-quality team of woodworkers? Raises. Bonuses. Things that prove you mean it when you say "thanks for all of your hard work" after those longer days. At McClure Tables, we believe that we get what we pay for in our employees and that their motivation means better quality products for our customers. Our woodworkers make $21-$26 per hour with paid vacation days, bonuses, 5% 401 matches, great health insurance, and more. We couldn't do what we do without our crew, so compensating them well is important to us. Some of our team members have been with us for years and they know that we are going to take care of them. They are happy, we are happy, and most importantly, our customers are happy because they get the best quality shuffleboards on the market.
But what happens when we pack up your table and hand it to the shipping company? Usually, he delivers it in perfect condition. However, not all shipping employees are compensated as well or shown as much appreciation as those at McClure Tables. This means that occasionally, there is someone out there who is not concerned about all of the "FRAGILE" stickers on our shuffleboards. You've seen it happen before. You order something online and your box arrives with some wear and tear… and your item inside is damaged! So what happens to your shuffleboard when the trucking company doesn't "handle with care?"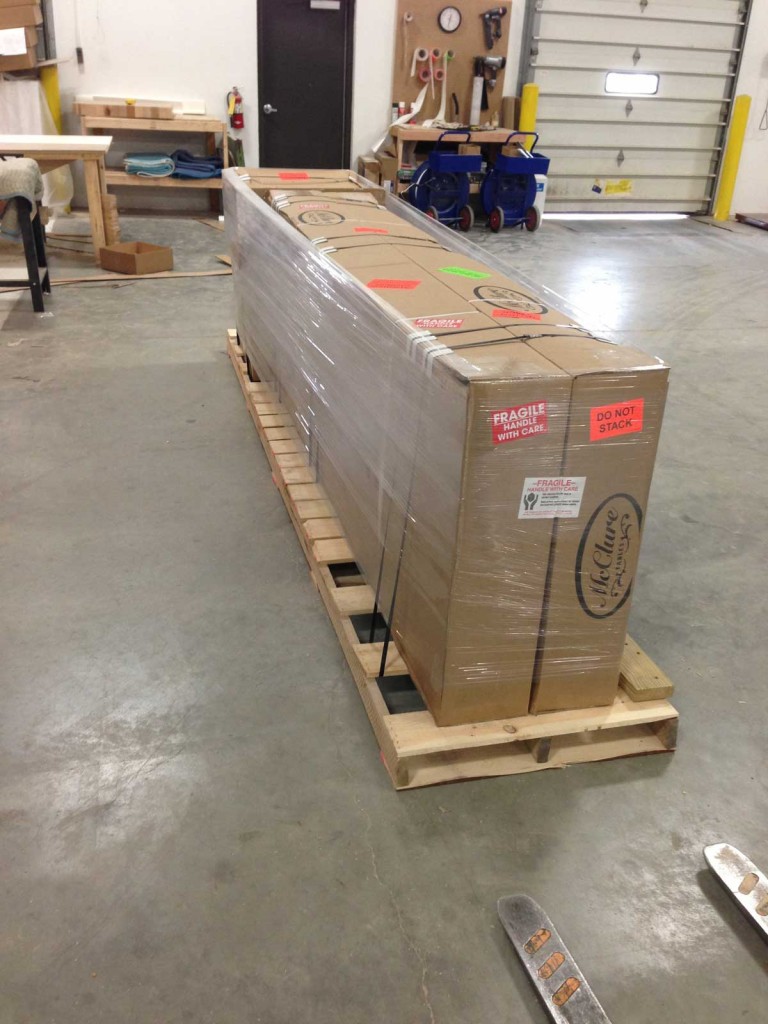 Well, you get to see some of the best customer service in the biz. At McClure tables, we know that shipping can be rough, so we pack our tables with as much care as we put into making them. They leave our store packaged in styrofoam, boxed up, saran wrapped, covered in "fragile" and "handle with care" stickers, and already strapped down for the road. However, no matter how carefully something is packaged it can still be damaged if it isn't transported properly. IF you see even a torn box or anything looks unusual check inspect the product do not be afraid to make the truck driver wait. Open the box and inspect the table for any damage if you have any concerns call us at 800-656-0977.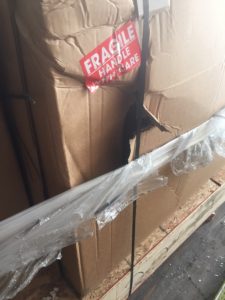 In order to help avoid any mix-ups, we send you a photo of what your package looks like just before it is shipped. This helps you see any differences or damage to packing when your table arrives. If the packaging is loose or anything is damaged upon arrival, we give you instructions on how to properly inspect and claim any damages to your table. If anything needs repair, we work with you to get it fixed as quickly as possible.
The end result? 100% satisfaction guaranteed! Oh, and a beautiful shuffleboard table handcrafted just for you.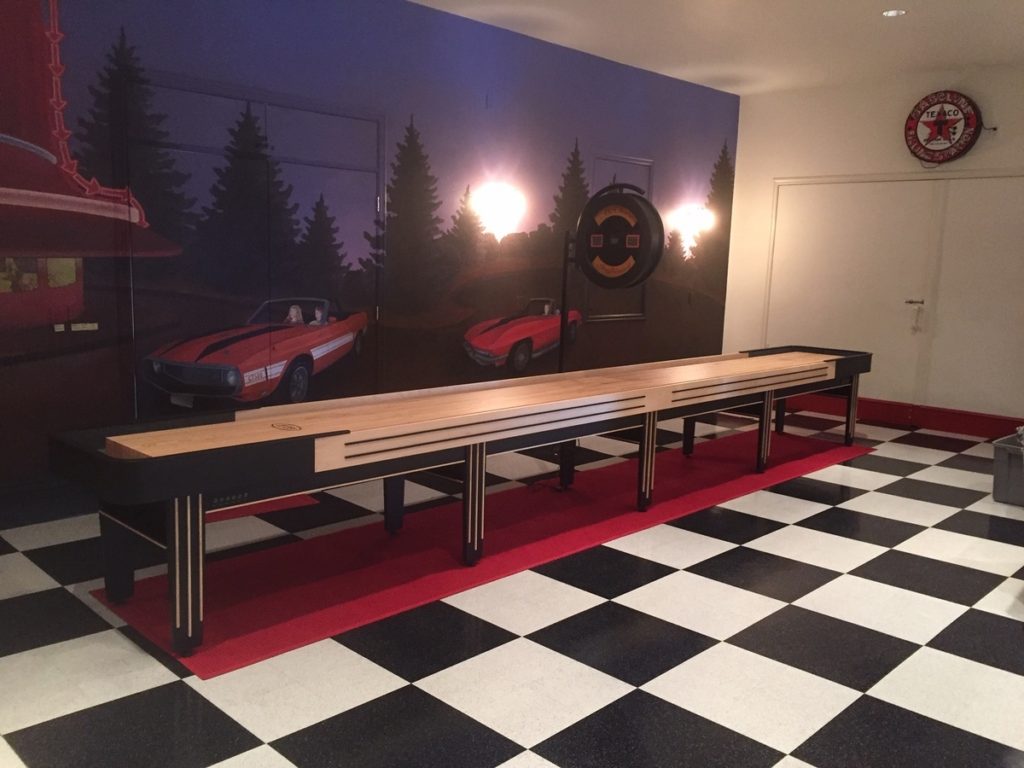 Prestige Shuffleboard Table is shown above.