5 Inspiring Game Room Designs
Sometimes all it takes is a little inspiration to get your brain thinking about the possibilities of a game room. After all, there are so many potential things that you can do with a space that is meant just for gaming. Check out these unique game room designs featuring our shuffleboard tables and imagine what could work into your home's floor plan.
Game Room And Back Patio Combo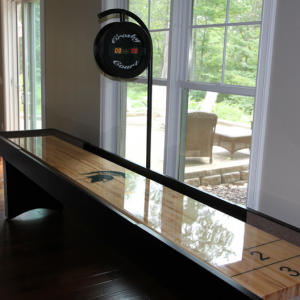 With spring and summer right around the corner, it's nearly time to start firing up the grill. A perfect addition to any warm weather party would be a game room that is situated right off your home's patio. It doesn't get much better than some buddies, beers, BBQ, and a shuffleboard table.
Game Room And Bar Combo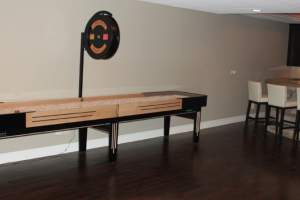 Coming up with a brilliant game room design is all about putting your favorite things into one room. If that includes a place to enjoy libations and a shuffleboard table, this design option is perfect for you. Drinks and snacks are no more than a few steps away, so you don't have to take a break from your game.
Spacious Attic Game Room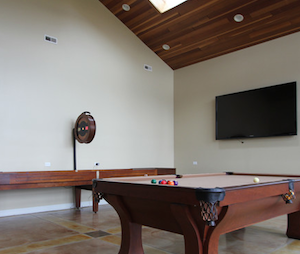 With vaulted ceilings and beautiful skylights, this game room design was already incredible before the shuffleboard and pool table arrived. However, when equipped with two tables from McClure, this attic-gone-Man Cave truly became legendary. If you're ready for a little penthouse style in your life, this floor plan is for you.
Living Room Game Room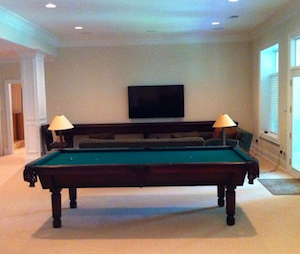 If you love playing shuffleboard, there's no need to hide it. After all, you paid for a beautiful table and you should show it off. If you agree with this sentiment, why not turn your living room into your game room? A large TV, comfortable couch and your shuffleboard table is all you will ever need for a fun night at home.
Game Room w/ Customized Shuffleboard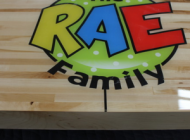 While this game room design idea doesn't necessarily have anything to do with furnishings or floor plan, it is the perfect way to immortalize your favorite team, logo or even your family's name. McClure Tables makes customized shuffleboards with any graphics that you can dream up. If you're trying to create a themed room, a custom shuffleboard table can really be the ultimate piece that ties everything together.
Whether you're ready to renovate or just looking for a new shuffleboard table to add some flair to your home, it's easy to create a game room that will be fun for the whole family. Hopefully these game room designs have opened your mind to new opportunities and you'll be able to bring recreate some of their magic in your own home.