Introducing McClure's New Oxford and Contempo Shuffleboard Tables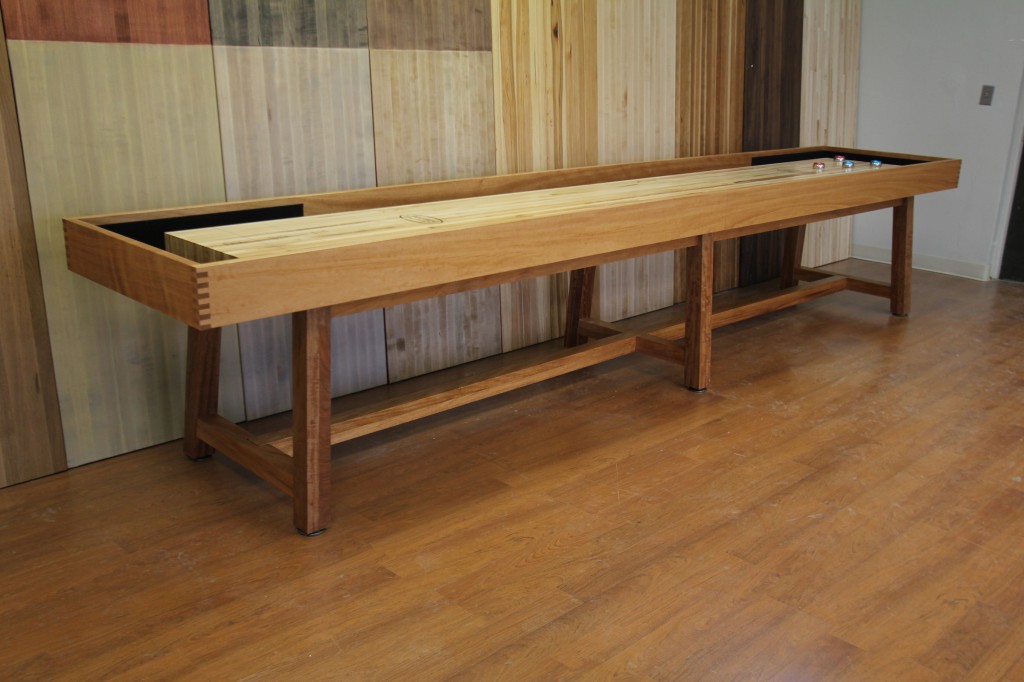 If you're looking for a bright, sleek, and contemporary shuffleboard table to complement your home game room or business, check out McClure's brand new Oxford and Contempo Shuffleboard Tables.
Inspired by high-end, contemporary dining tables, McClure's newest shuffleboard models, the Oxford Series and Contempo Series, are now available on the McClure website. While the Contempo tables are sleek, durable, and a great option as a handcrafted hardwood entry-level shuffleboard table, McClure's Oxford tables are made with premium imported mahogany and handcrafted dovetail joints for a beautiful, sophisticated look.
The Contempo Series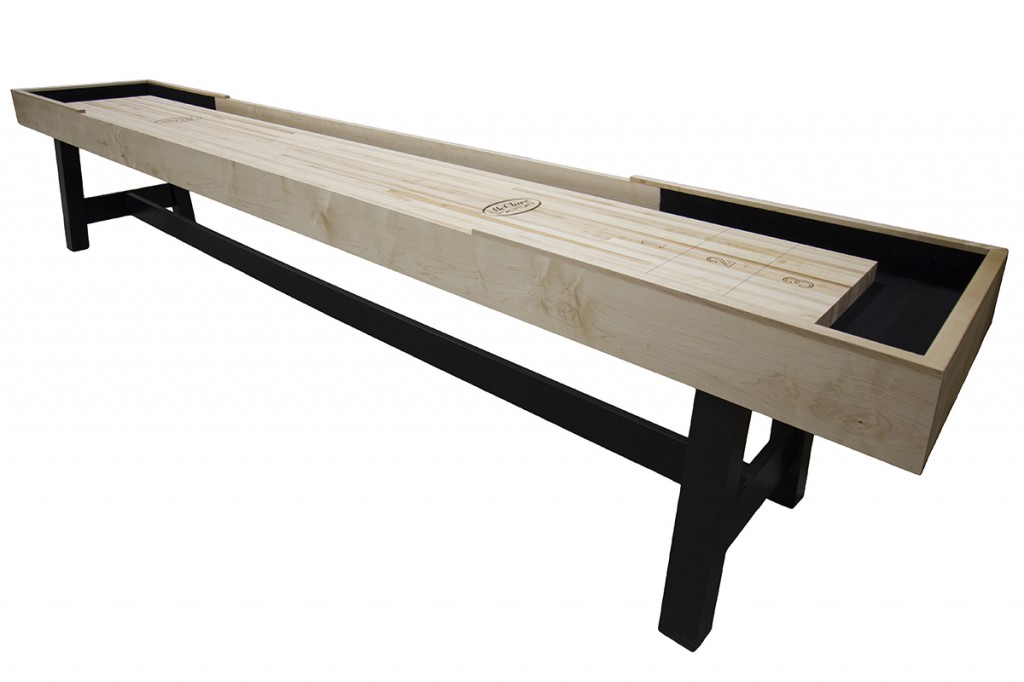 With sizes ranging from 9 to 16 feet, hard rock maple construction on both the playing surface and cabinet, and five color finish options available, McClure's Contempo shuffleboard tables are beautiful and durable enough to stand up to years of exciting gameplay.
Starting at $4,995 for a 9-foot table, McClure's Contempo series make for a great entry-level option for first-time shuffleboard buyers. However, don't let the price deceive you.
Unlike most entry-level shuffleboard tables built from particleboard, the cabinets of McClure's Contempo tables are made entirely from Michigan hard maple. Combined with the sleek, edge grain, ultra-durable, 20″ wide playing surface, McClure's Contempo tables are built to last.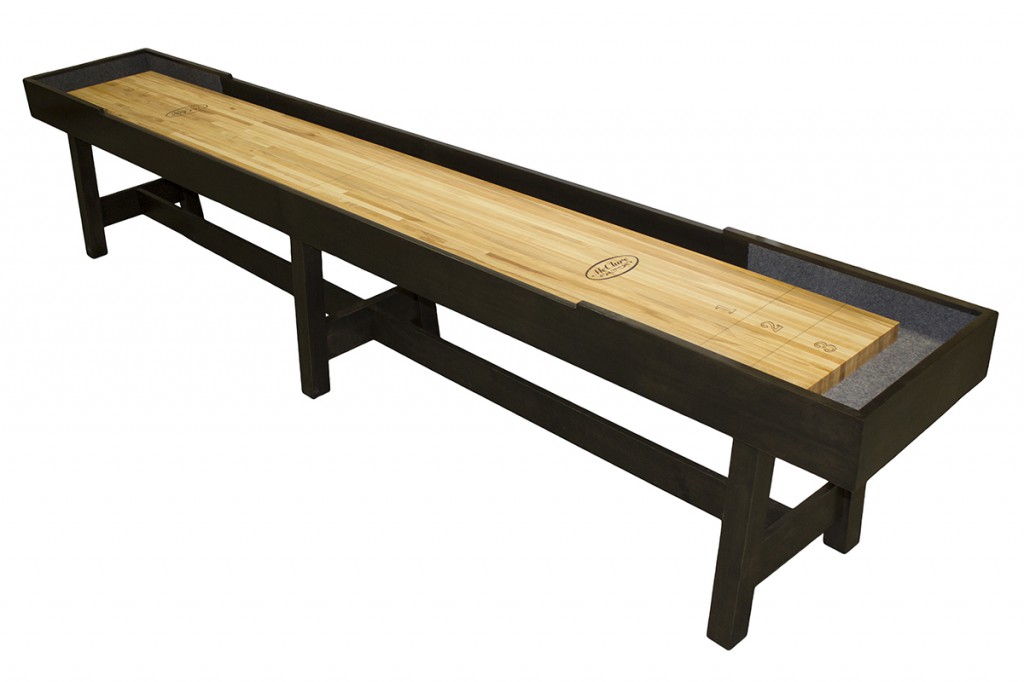 The standard Contempo table comes with a bright natural maple cabinet and playing surface that contrasts with dark mocha felt and legs for a chic, modern look. However, like all McClure shuffleboard tables, the Contempo can be built to custom order and has five standard finishes available.
The Oxford Series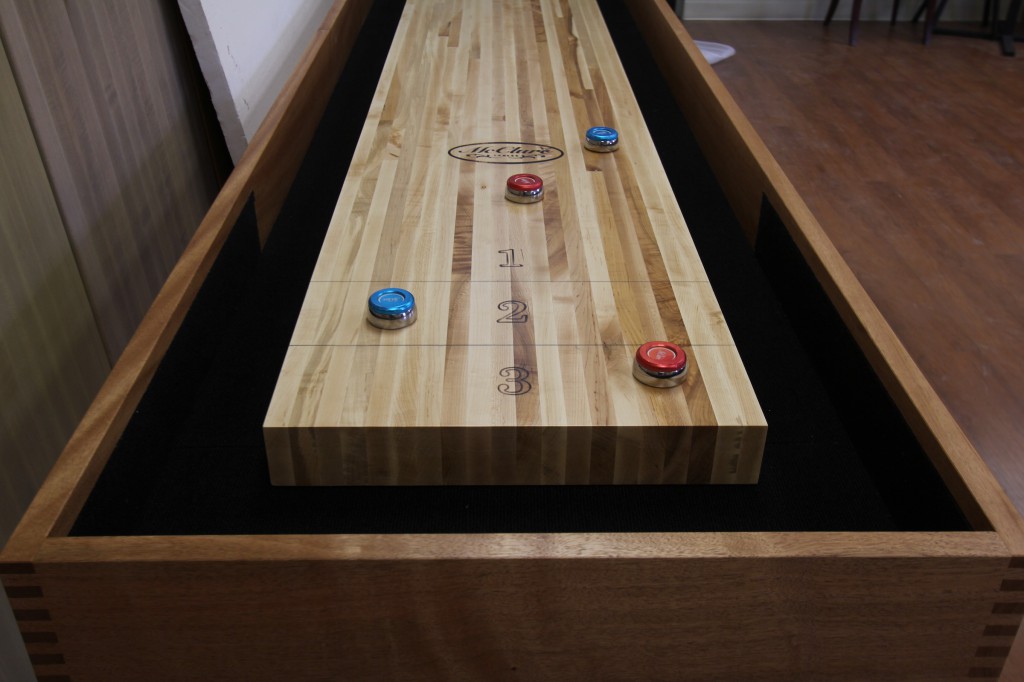 For a contemporary shuffleboard table model that's a little higher end, McClure's Oxford tables are a great choice. Made with hand-selected imported mahogany, handcrafted dovetail joints at the corners, and premium inlayed felt inside the panels, the Oxford shuffleboard model is a thing of beauty.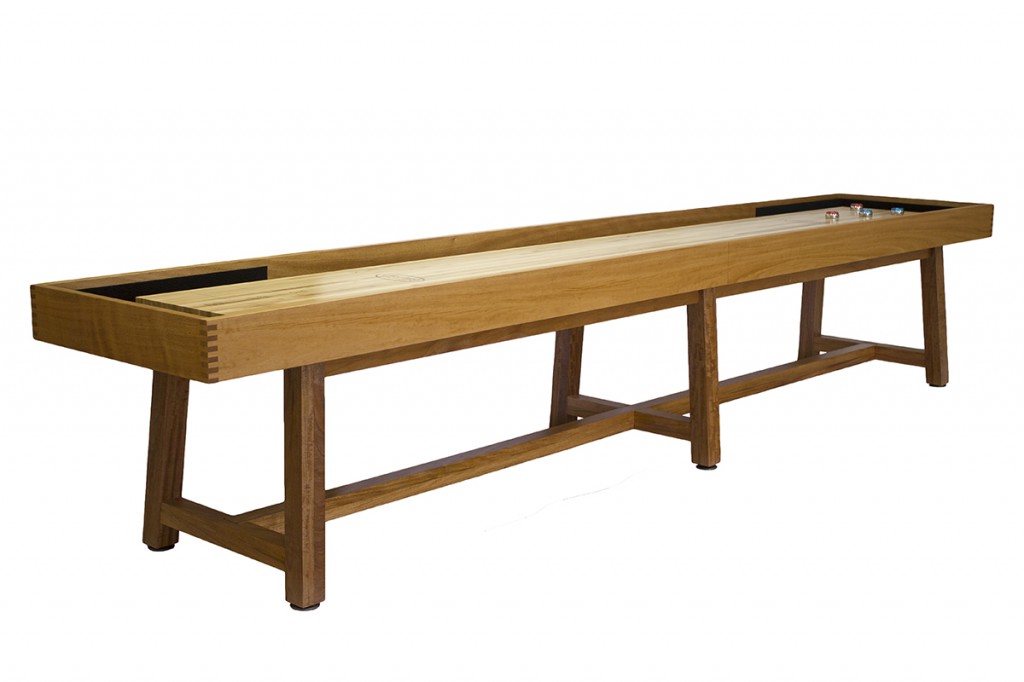 Made entirely by hand by one of McClure's master craftsmen, the mahogany that goes in to Oxford tables is hand selected for color consistency and surface quality to offer a rich, warm appearance. With a clean, sleek table profile, Oxford shuffleboard tables can naturally match most home and game room decors, though their beauty certainly stands out.
With 9-foot tables starting at $10,835, the Oxford series is one of McClure's higher-end models. However, looking at the breathtaking construction that goes into the handmade dovetail joints at the corners, the clean, glossy playing surface, the inlayed felt inside the cabinet, and the overall clean architectural look, it's easy to see the delicate handcrafted care that goes into each Oxford table.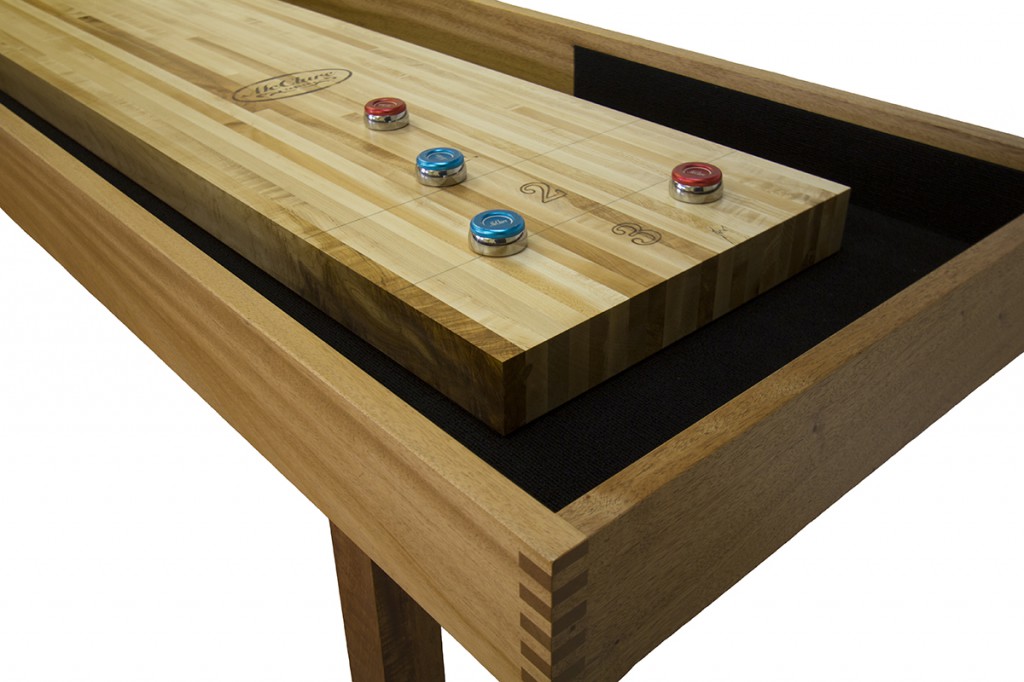 Both the Oxford and the Contempo Shuffleboard Tables feature a durable hard rock maple playing surface that is 2" thick and coated with a specially formulated scratch-resistant finish that includes a lifetime warranty.
Want to learn more about McClure's new handcrafted shuffleboard tables? You can find the Contempo tables here and the Oxford tables here, or feel free to contact McClure today to find the perfect custom-made shuffleboard table for your home or business.