ISA World Singles Shuffleboard Championship Coming to Florida
There are a lot of similarities between table shuffleboard and the floor version played on courts the world over. The general rules of both activities are largely identical, though the dimensions are exaggerated greatly when played on the courts, and instead of having to improve your wrist's shooting skills, a large stick aids you when you play the game on a court. Both versions of the game have hordes of avid fans, not to mention entire leagues dedicated to furthering the popularity of the sport.
One of the largest such organizations is in St. Petersburg, Florida, where the St. Petersburg Clearwater Sports Commission hosts tournaments throughout the year dedicated to floor shuffleboard. The International Shuffleboard Association (ISA), a widely recognized governing body for the sport, recently announced that St. Petersburg will be hosting this years ISA Singles World Championship.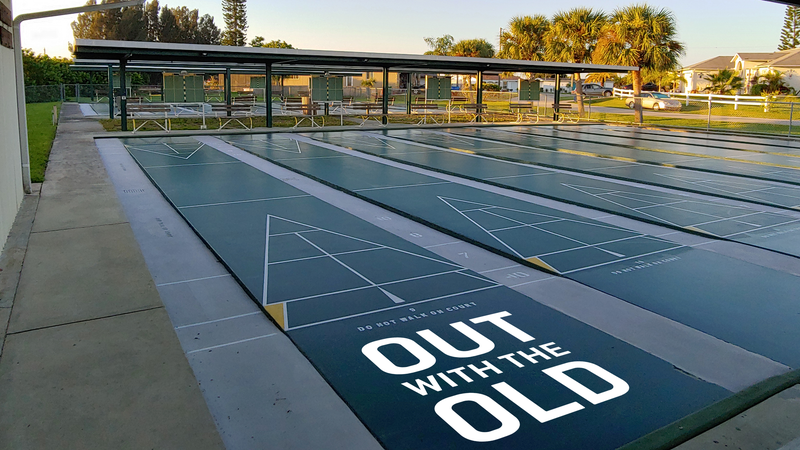 The event will be held at Mirror Lake, a National Historic Site in the city that was once home to more than 100 shuffleboard courts. Today, the beautifully kept grounds are considered by fans to be one of the premier sites on the planet to play the sport, given the beautiful climate of the region and the arrangement of the many courts still in commission.
In total, 64 players will compete for the top spot, with rankings determined solely upon who wins the most matches. The league invites eight different nations to send their eight greatest players – four men and four woman a piece – to take part. If any nation fails to provide competitors, shuffleboard aficionados from the United States and Canada will be invited to take their place.
This highly organized event will feature lots of pageantry over the course of the competition, which will last from October 21-25.