McClure Tables Headed To Las Vegas For Kitchen Bath Industry Show 2014

One of the best things about spending your days creating items from hand is when you get to take your hard work and show it off to the public. At McClure Tables, we're excited to be taking our handcrafted butcherblock cutting boards, gathering blocks, and countertops on the road to the 2014 Kitchen Bath Industry Show.
Held in Las Vegas, Nevada, February 4 – 6, the 2014 KBIS show is the ultimate platform for showing off amazing advancements in kitchen and bathroom furnishings and technology. Put together by the National Kitchen & Bath Association and the National Association of Home Builders, hundreds of companies from across the country will display their latest home furnishings for 2014.
If you happen to be imbibing in the sun and fun of Las Vegas in the first week of February, come visit McClure Tables at the Las Vegas Convention Center to see all of our latest butcherblock products. Head to booth number N1274 and we'll be happy to show you what we have in store for 2014 and detail our entire process of building these beautiful butcherblock products.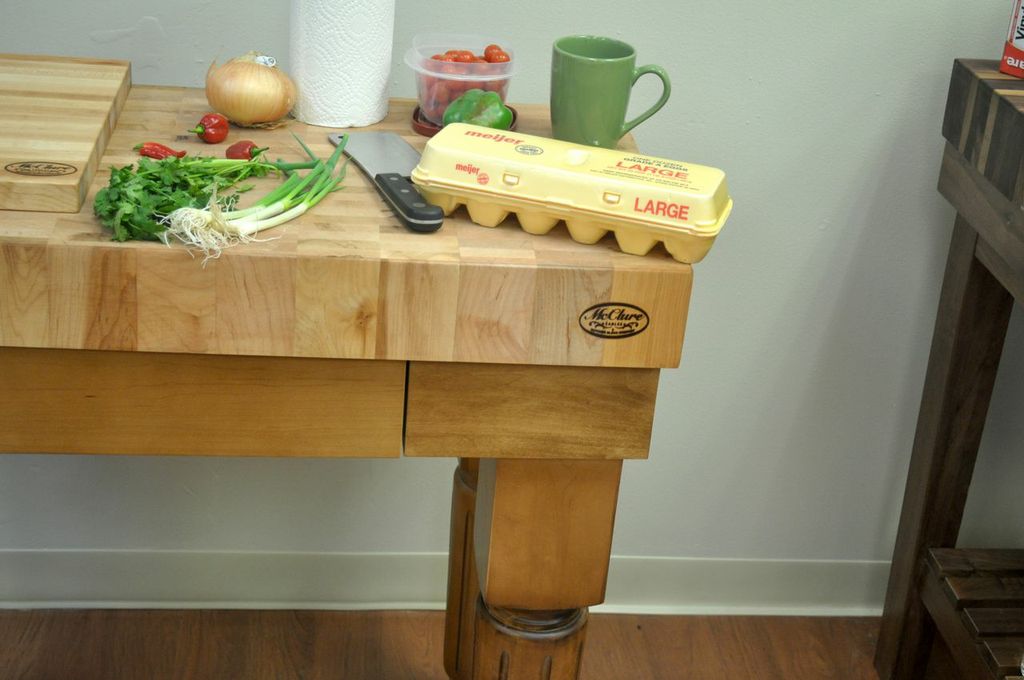 Not headed to Vegas any time soon? That's alright! You can still check out all of our unique butcherblock work on our website and see more detailed projects on our Houzz profile. If you're looking for something to give your home added style and functionality, butcherblock can truly make your kitchen the room you've been dreaming about.