Made in China Shuffleboard Tables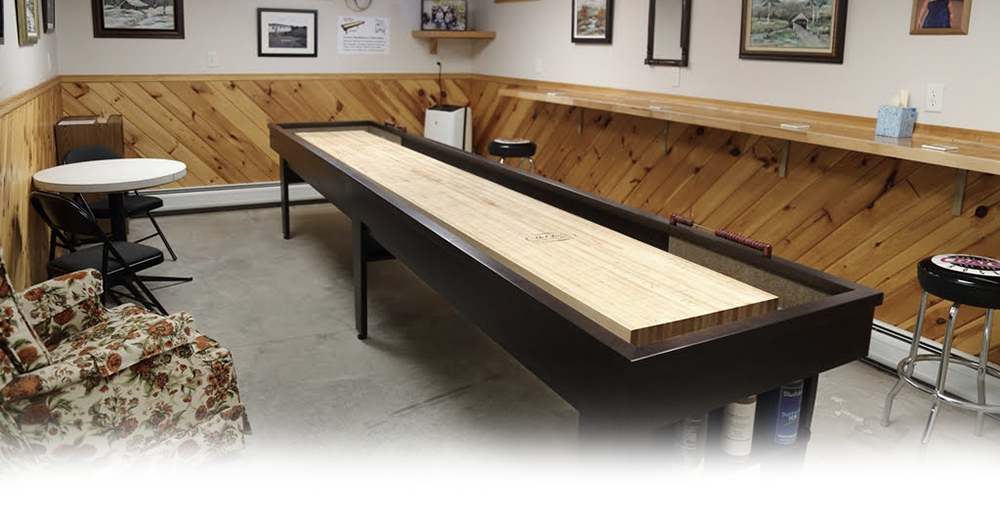 "You see an item online that screams savings and you place your order."
You see an item online that screams savings and you place your order. The order takes over a month to arrive and isn't exactly what you expected in quality. You've only used the product for a short time and it's already falling apart, customer service isn't responding, and you start asking yourself "were those savings worth it?". This is a common scenario for thousands of people daily when ordering items from China and is a real scenario for many unfortunately when ordering shuffleboards.
Here are a few reasons why to buy American made products:

Quality
You help produce American jobs
Better for the environment.
Promotes American independence.
When you support local businesses like McClure Tables you help strengthen our local communities and our nation from the inside out. You help build our American economy and most importantly? You'll rest assured that the product you're getting will meet your needs and satisfaction with McClure Tables.
(Source: www.americanmadematters.com/10-reasons-buy-american-made-products/)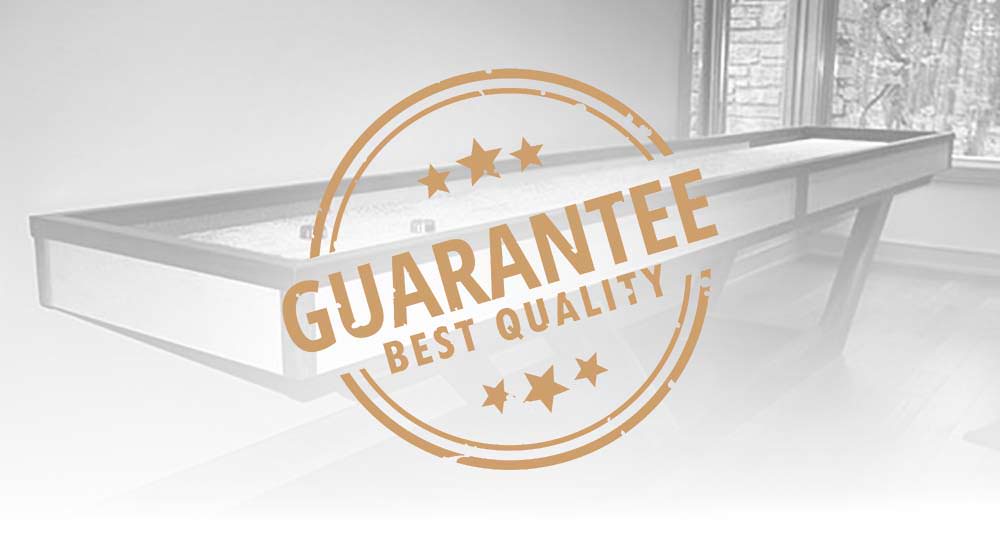 Quality Guaranteed from McClure Tables
At McClure Tables, we incorporate native grown trees. By being located in the heartlands of Michigan where hard acre maple grows and is harvested, all materials to build your shuffleboard come locally, nothing is imported. Milled and machined in our shop, all aspects of the business work in harmony. With North American maple growing only in the North American continent, we're blessed to have a hardwood that is uniquely suited to both your and our needs. We're able to recreate vintage shuffleboards that are in every way identical to those built over 50 years ago. We do this all while supporting our local community and play an active role in maintaining a sustainable business model to ensure one thing, quality.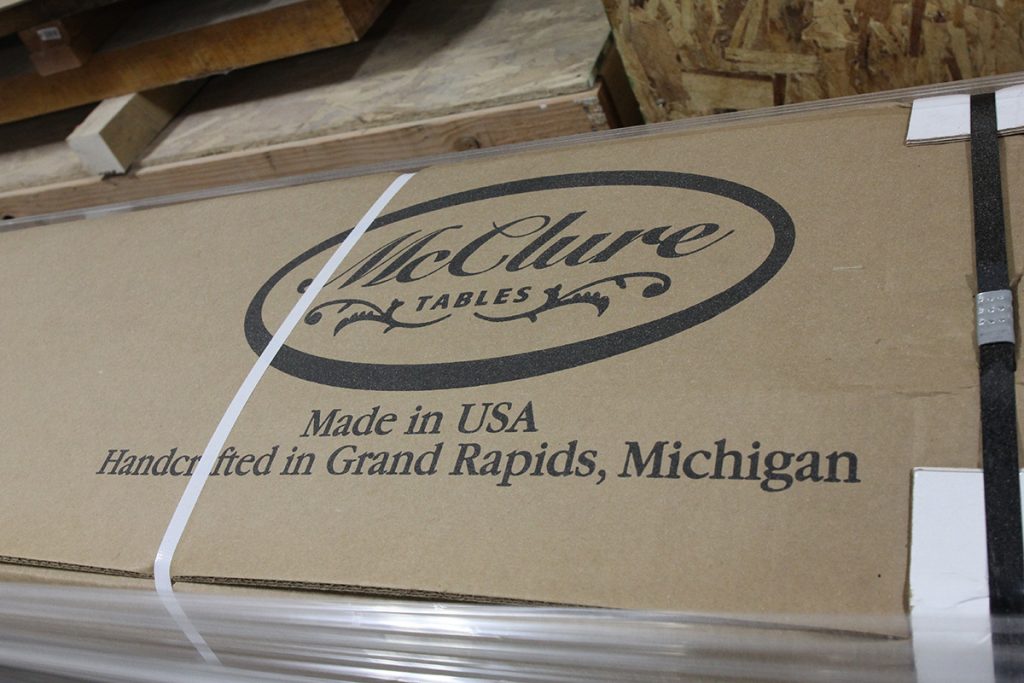 Still Not Convinced About Our Shuffleboard Tables?
We received a phone call one day from a customer named Kevin about purchasing climate adjusters for a shuffleboard table he had purchased on Amazon from a company in China. From his descriptions, he was having serious issues with a crooked second table playboard, to which we had to inform him that climate adjusters just won't fix, unfortunately. We suggested that he returned the table if he could and seek a replacement from the manufacturer. Thanks to the great customer service Amazon offers, they promptly covered the costs to return the table and Kevin received a replacement shuffleboard. To his surprise, he had further issues with this new replacement and Kevin made the decision to send us a follow-up email to inquire about purchasing a McClure shuffleboard table.
You probably don't remember me but we spoke on the phone not too long ago. Since we had nenver even seen a shuffleboard table we thought we'd start small (read: cheap) to make sre we like the sport. We found that we love it but we got stuck with an interior Chinese table. They sent us a replacement for free which we're now sending that one back too. Amazon is paying all costs to get it back to them for a full refund to us. The first table we were told to field destroy. I'm going to take the playing surface out to fashion a bar in the game room.
A short time after receiving his brand new McClure Patriot table, Kevin reached out with another email to express his love and satisfaction with the shuffleboard table he received. He no longer had any issues as we met his needs, it complimented the room he placed it in, and most importantly, it played just the way he wanted it to. An experience we believe every customer should experience when purchasing a shuffleboard table and what we strive for.
I cannot express enough how much we LOVE our Patriot table. I like the Mocha too, it seems to be a nice contrast to the room.

We are 100% satisfied with your service and table. Love how this table plays the way a Shuffleboard Table should. This is our first 'real' table experience. Love the slight (20lb paper thick) concave structure, no need for any adjustments.
The best part? Kevin's Patriot shuffleboard table from McClure Tables is the one featured at the top of the article. What a beauty!