Make Shuffleboard Part of Your Holiday Tradition This Year
When you think of sports on Thanksgiving, the topic is generally limited to football, whether you're tossing around the pigskin with the cousins or catching the big game on TV. However, this holiday is big for shuffleboard lovers as well, as there are tournaments being held all over the country to celebrate the harvest feast.
In Downey, California, the Elks Lodge will be hosting their Thanksgiving Shuffleboard Tournament from November 21-25. Players can put the skills they developed at home to the test at this officially sanctioned Table Shuffleboard Association event. The tournament starts with a two-out-of-three double elimination event on Wednesday and Thursday, followed up by a Thanksgiving feast for all who play.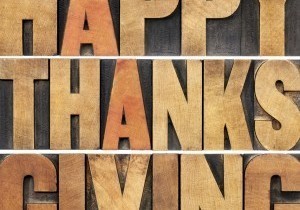 The South is thankful for shuffleboard too, as another large Thanksgiving Tournament is being held in Houston, Missouri. This event starts on Thursday and runs through the holiday into the weekend, wrapping up on Saturday at the Eagles Lodge. Singles and doubles can compete at this event, though players who participate in the Division 2 series must have a rating of at least 2.50 according to the 2012 Bowers rating.
The 2012 Pacific Northwest Tournament will also have a Thanksgiving event on its championship circuit with a three-on-three competition on the big day. Medford, Oregon, will host shuffleboard enthusiasts at this annual tradition from its local Eagles Lodge.
Whether you plan on heading out to one of the many tournaments being held across the country or are planning to have some friendly competition in your home's game room this holiday, make shuffleboard a part of your family's Thanksgiving tradition.