Amazing Hand Hewn Log Furniture The Montana Shuffleboard Handcrafted In Michigan
The Montana Shuffleboard Tables is in our Craftsman Series line of shuffleboard tables. We put our different models into series that often make the website difficult to navigate. However, we have over 30 different tables and try to arrange by themes or decor. You always have the option to search by shuffleboard Table size or by Shuffleboard Table Price. In this part of the website, you also can use the size filters on the left-hand navigation links. We can even make custom handcrafted shuffleboard tables in a design that you have in mind, and with many of our models, the first ones often were inspired by a customer's request.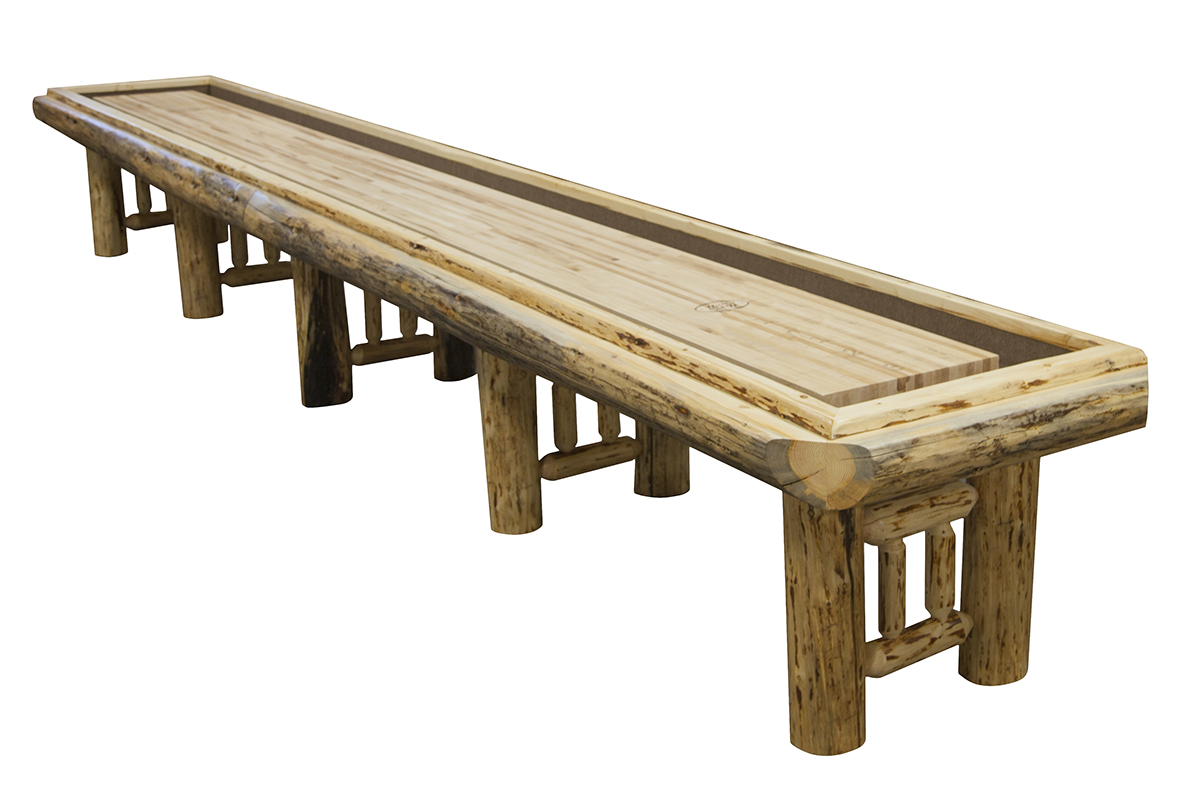 The Montana Shuffleboard Table made using northern Michigan hand-hewn pine logs using either white Pine or red cedar logs. The Montana, one of the handcrafted Michigan shuffleboard tables made in America, takes longer than most models because of the nature of cure the logs. Most logs get harvested to build log homes and lodges. For Log furniture, you must cure the logs longer to get the right moisture content. The moisture content of any furniture must be in the 8 to 10 percent range. Wood drying in a kiln gets stacked with spacers between the wood planks, and thinner wood will cure faster than thick wood when put into a kiln. You can imagine how long it takes for a full log to dry.
Above check out the video and image slider of the process involved in crafting the Montana Shuffleboard Table. We have a very small woodshop with a team of five craftsmen that build all our McClure handcrafted shuffleboard tables. Many woodworkers can build every model, but we tend to have favorites that one builder usually makes. This model, the Montana shuffleboard table, is one that Jose usually builds.
The logs are cured and hand peeled or hewn from the supplier. We do the final mortise tenon joinery and some draw knife final touches. Let us know if you want a particular wood if you prefer Northern Michigan white Pine or red Cedar hand-hewn logs. See pictures and videos if you want to know how Shuffleboard tables are handcrafted in the woodshop.