The Balvenie Rare Craft Collection: Making A Veneto Shuffleboard Table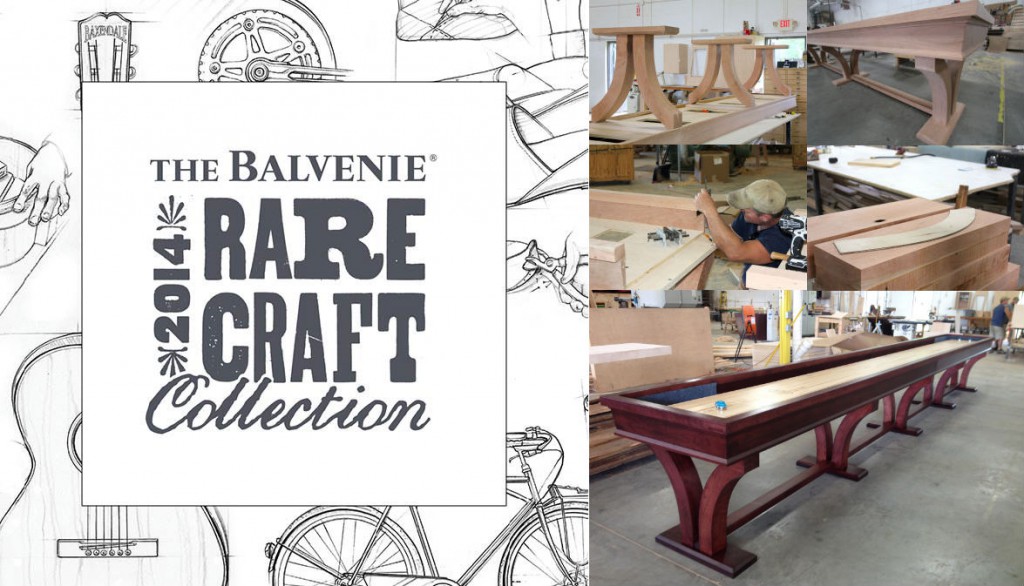 McClure Tables is proud to be featured in the 2014 edition of the Balvenie Rare Craft Collection. We created one of our beautiful Veneto Shuffleboard Tables to be featured on the nine stop traveling road show which showcases 21 of America's greatest craftsman and the fruits of their labor. We chose the Veneto which is made up of solid American cherry wood and features arched legs and sleek lines because it is highly unique and epitomizes our dedication to craftsmanship.
Watch the video below to see an in-depth view of how one of our famous shuffleboard tables are created from within the McClure Tables woodshop:
Veneto Shuffleboard Table Cabinet Go Pro Build from McClure Tables on Vimeo.
Would a Veneto or any other McClure Shuffleboard Table look good in your home? Give Todd a call at 800-565-0977 today