Man Cave Essentials: In Home Bar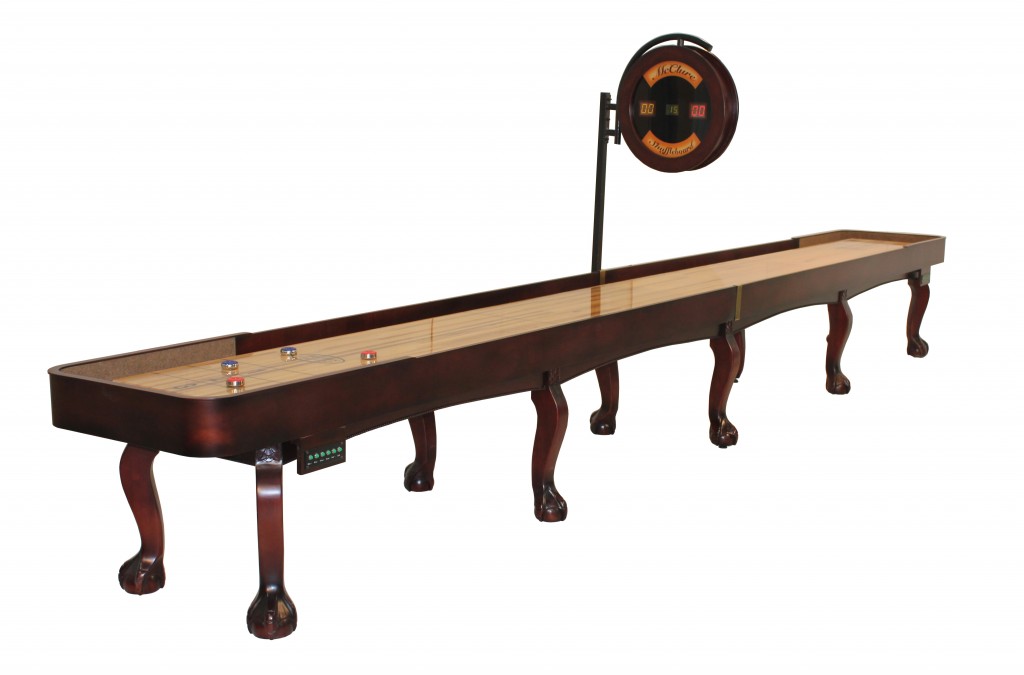 Have you always wanted to have your in home bar? Transform your man cave into a uniquely styled pub and it will be the hottest place amongst your buddies to watch/play all the big games. After you've stocked up with all the classic drink fixings anyone could ever need, you'll need to outfit the room with all the man cave essentials. Check out our guide for all of the bartending, entertainment and billiards playing swag you'll need to make the room perfect.
Neon Sign
What says "bar atmosphere" more than neon signs? With so many to choose from, you'll have no problems finding something you love to display in brightly colored fashion. From all your favorite brews to sports teams to your alma mater, decorating your in home bar with a unique neon sign is an easy choice.
Edmore Shuffleboard
Walking into a bar and not seeing a shuffleboard table should be a crime so why would you want to deny your in home bar? Our Edmore shuffleboard table is an elegant choice for your man cave that will be a bring a bit of style to your rough and tumble bar setting. With unique ball and claw designed legs, cabinets and legs made from maple and numerous sizes, the Edmore will be the perfect option for your man cave.
Kegerator
Sure, you could have the typical mini-fridge, but why not go all out and load your in home bar up with that most useful of modern day gadgets the Kegerator! Especially designed to store kegs for months at a time, even after you've tapped them, a Kegerator will make sure you get the full use out of all your kegs! As a bonus, kegs are the most cost-efficient form of drinking, so you can put all the money you're saving towards more shuffleboard tables.
Rock-Ola Jukebox
They just don't make 'em like they used to, and at one time Rock-Ola made the best jukeboxes in the world. With their signature swirling rainbow cabinets, the Chicago company created some beautiful vinyl playing masterpieces. Their mastercraft extended to shuffleboard tables in the late 40s, and we have picked up the ball by recreating the Rock-Ola shuffleboard table. Outfit your new in home bar with complementing man cave essentials from Rock-Ola and McClure.
Liquor Dispenser
A bar is not a bar without a liquor dispenser, so outfit your in home bar with one to set your phasers to stun. Since you'll be able to serve drinks like a pro, you'll become a master at home bartending in no time and guests will be lining up. You'll always have the winning shot ready for the victor of any shuffleboard game with an easy pour system. Pro Tip: Don't forget the tip jar!
A first-rate man cave practically begs for an in home bar. Whether you want a cool place to relax with friends or your own personal getaway spot within your home, you can't go wrong by adding a bar. The ability to craft the perfect drink in your very own home is the epitome of cool, but a shuffleboard table is essential to taking it over the top.