Man Cave Essentials: Small Den Makeover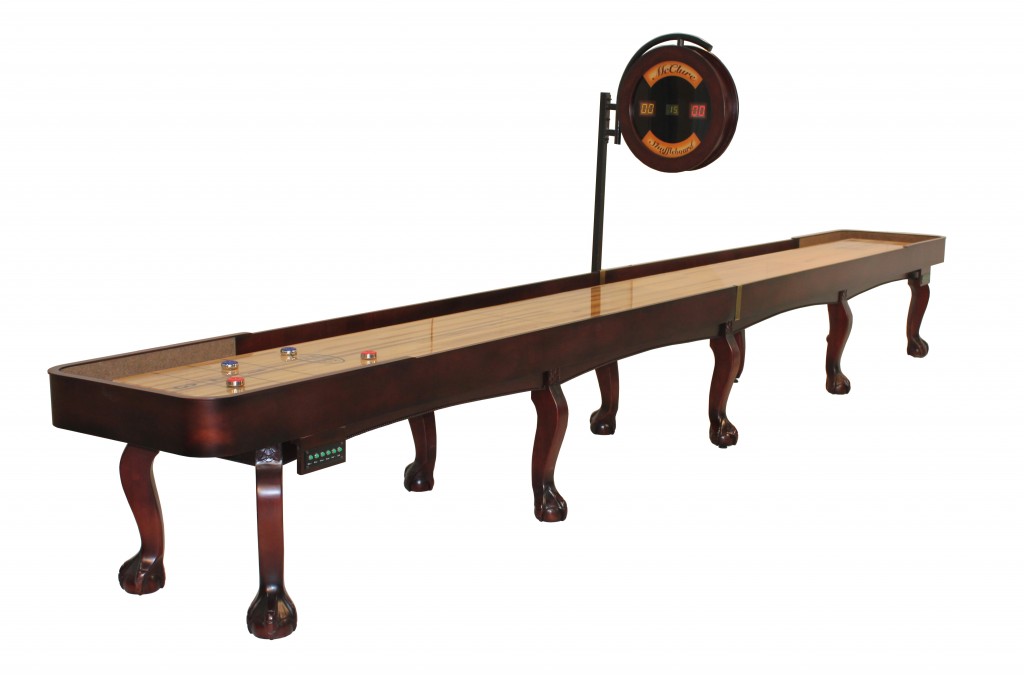 If you're turning a small den into a man cave, you may be worried about the lack of space. After all, not every home has an expansive basement or spare room that can fit shuffleboard tables, a wet bar, and tool bench. Luckily, there are plenty of furnishings and accessories that will work in any size room. Check out these ideas for transforming a small den into the ideal man cave.
Wall-Mounted TV
When you don't have a lot of space, walls can become your best friend. Utilizing the walls in your small den will allow you to use the space you do have for such man cave essentials as shuffleboard tables. That being said, large entertainment centers can take up a lot of space. With the multitude of flat-screen TVs available these days, ditch the bulky TV stand and mount your TV on
the wall instead.
Mini-Fridge
When you imagine sitting back and relaxing in your man cave, that picture usually includes an ice-cold beverage at your side. That's why a mini-fridge is the perfect addition to a small den. It doesn't take up nearly as much space as your standard fridge, yet has plenty of room inside to keep your six-pack nice and chilled.
9-Foot Shuffleboard Table
A man cave isn't really a man cave without a gaming table, now is it? The good news is that you can get shuffleboard tables starting at 9 feet in length for a perfect fit in a small den. A compact table such as the Competitor II, Edmore and Tournament from McClure can even be pushed up against a wall for further space optimization.
Electronic Dart Board
Add a dart board to your man cave it does not take up a lot of room and can mount on a wall. The good news is like Shuffleboard everyone can play darts
Mini-Basketball Hoop
Shuffleboard tables certainly scratch that gaming itch, but it doesn't hurt to have a little variety. Sports fans will appreciate one of those mini-basketball hoops that you can hang on or over the door. What better use for a small den than to practice your free throw?
Classic Rock Posters
A man cave reflects who you are and what you love. For many people, music is a huge reflection of your life and personality. We happen to think classic rock pairs pretty well with shuffleboard tables, so outfit your man cave with some of the coolest rock posters. Jimi Hendrix, The Doors, and The Who are all classic bands with iconic images that are perfect to decorate your small den.
Your man cave should be a haven from the responsibilities of life, a place where you can indulge all your interests and hobbies, as well as entertain the guys on game night or for any reason at all. Just because your man cave is in a small den doesn't mean you have to miss out on all the fun. Compact shuffleboard tables, mini-fridges, and cool posters for decoration are just some of the ways your small den can shine as a man cave.