McClure Tables Approved – Made in Michigan
Over the years we've come across many fine locally made products and tried to shine our own little light on them. Now, we've gathered together all the McClure Approved Made in Michigan products we've been lucky enough to stumble over and organized them, roughly, by category. Take a look.
Snacks and Beverages – Made in Michigan
Dark Horse Brewing Co.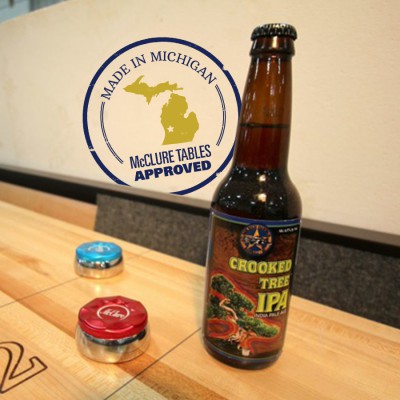 Based out of Marshall, MI. Dark Horse Brewing Co. has emerged as one of the shining stars within the Michigan craft brewery community. With an exquisite eye for quality and an unwavering dedication to staying true to their roots, this Michigan brewery has found a way to stand out from the rest of the pack. So much in fact that they were recently chosen to be the subjects of an entire TV series on History Channel called Dark Horse Nation. Our personal favorite is Crooked Tree IPA, an ale inspired by the west coast but brewed with Michigan style!
;
Clancy's Fancy Hot Sauces

Clancy's Fancy Hot Sauces, out of Ann Arbor, Michigan, offers up a selection of hot sauces and BBQ sauces that bring enhanced flavor and not just heat. Now available in your local supermarkets. You will not be disappointed.
Goods – Made in Michigan
Carhartt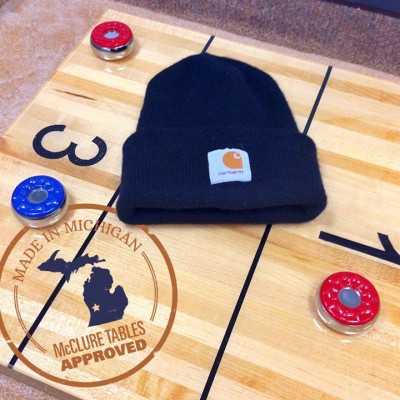 A Detroit staple since the 1800's, Carhartt is a clothing line that falls in line with it's Detroit lineage by providing industrial strength clothing that still has a midwest style to it. Originally conceptualized for railroad workers, this Michigan clothing line has expanded it's line of clothing to match today's urban aesthetic while remaining true to it's core audience of people who are tough and want their clothes to be even tougher!
M22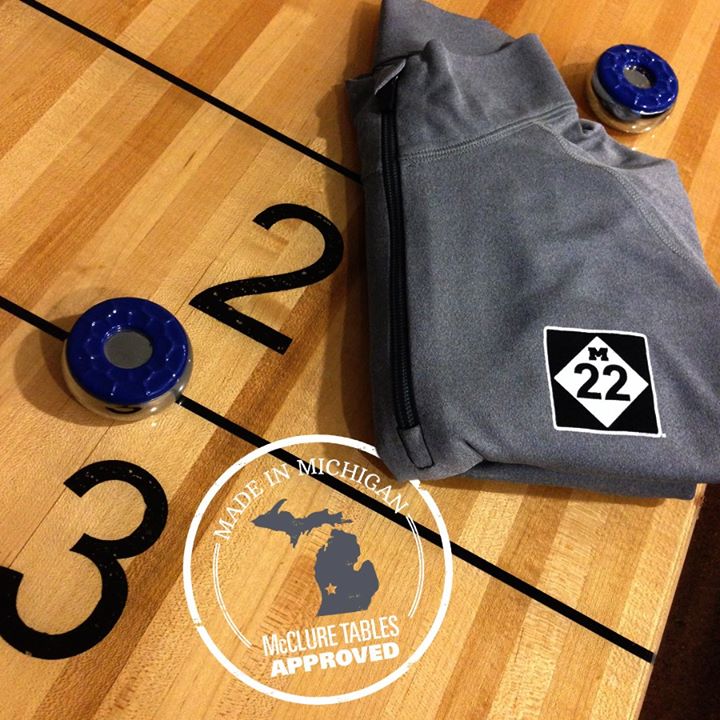 M22 was created to express a passion and brand for Northern Michigan. It's embodied by the simplicity and appreciation for natural wonders found within the great state of Michigan such as bays, beaches and bonfires, friends and family everywhere. If you've been "up north" before, you've probably been on the famous M22 highway that tells you that civilization and all your worries are miles away.
Moosejaw Mountaineering

Moosejaw Mountaineering has everything you'll need for outdoor playtime.  Clothers, boots, outerwear, camping supplies and more, Moosejaw has it. Shop online  moosejaw.com or in person on North Avis in Madison Heights, MI.
Stay tuned for our more editions of our "Made in Michigan" and McClure Approved series as we continue to highlight businesses from our wonderful state. We know we've only just scratched the surface.   These are just SOME of our favorite made in Michigan products.  Check back on a regular basis to see our upcoming product spotlights and don't forget to check out McClure's handcrafted, high-quality shuffleboard tables and our beautiful butcher block products.
Save
Save
Save