The McClure Distributive Economic Philosophy
McClure Tables started as a brick and mortar retail store that sold billiard and shuffleboard tables and other recreational games for 25 years. McClure Tables former name was Game Room Designs. In 1991 Todd McClure started the business in Austin, Texas. Todd has been working on Billiard tables since he was 19 years old. With his 59th birthday upon us, that is 40 years of experience in the industry!
Game Room Designs was started with the home team pride of selling pool tables made in America. Over the years most of the brands Game Room Designs sold did not have big factories and the ones that did only had a small portion of their product made in these factories. They carried companies like Gandy, of Macon Georgia, Peter Vitalie of North Carolina, and C.L. Bailey of Missouri. Todd and Judy McClure first started doing business with Charlie, of C.L. Bailey when he owned Playmaster. Playmaster later sold to AMF, Charlie 5 years to the day of his non-compete clause ending with AMF, started C.L. Bailey and sold it again a few years later. Game Room designs even won many awards with these companies: see photo to the right.
What the McClure's found as a retail dealer of top game room brands is they all have great marketing departments and a history to create a rich story upon which they can build their name. The problem here is that beyond the marketing pitch of a genuine, authentic or even handcrafted product the brands are only making money and marketing materials. Causing these companies to have a supply chain of vendors, merchants, carriers, and contract manufactures that distribute the product but, do they stand for the same philosophy the company was built on? Therefore, McClure Tables has created its direct distributive business model. In this business model they believe in supplying directly to the consumer to control all aspects of the consumer's experience.
McClure Tables' Economic Philosophy
After 25 years in the retail trenches McClure's have found most vendors and suppliers were mostly interested in selling more product. If they cannot make enough money selling this brand, then they will switch to another brand. If they cannot make enough money running their factory in America, then they shut down and use contract manufacturing. The word distributive can be scary, it sounds like I am going to start talking about social justice and how you need to share more of your things with others, when it is simply the way McClure Tables does business, the quote to the right describes this business model. By shopping at McClure Tables, you will be provided with a genuine, authentic, and handcrafted product from start to finish. It is a way of taking out the middle man whose interest do not always share the same common goals. You as a consumer simply want the best shuffleboard table, we as a company want to build the best. If we depend on others between your needs and ours in their distributive process, we have no control over their motivations.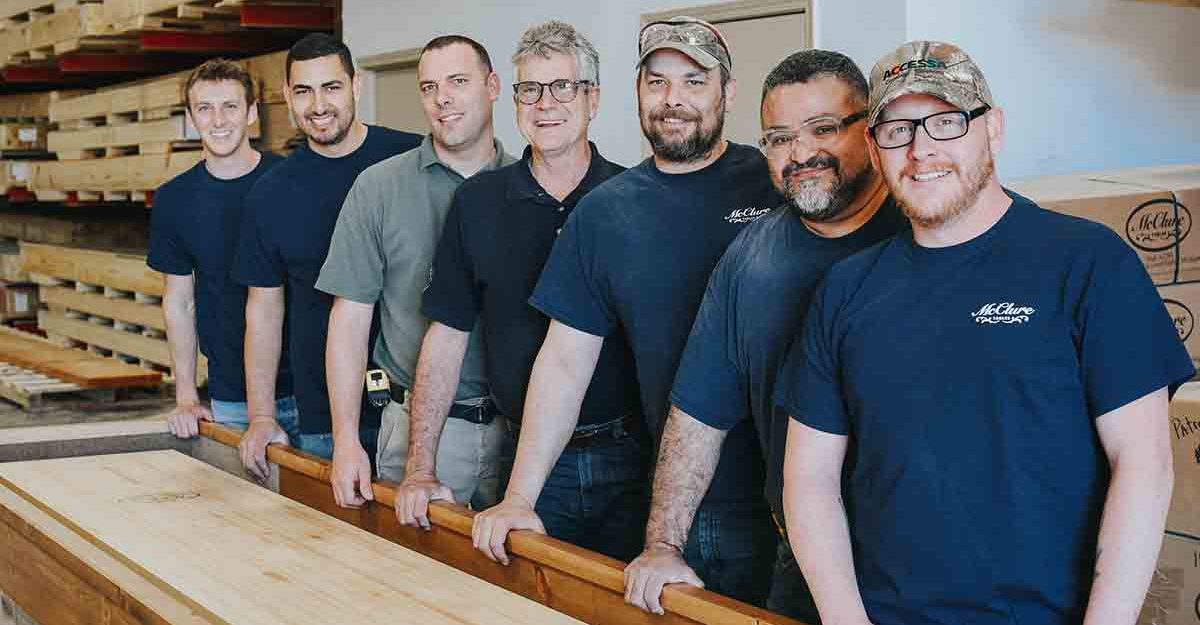 See Our Awards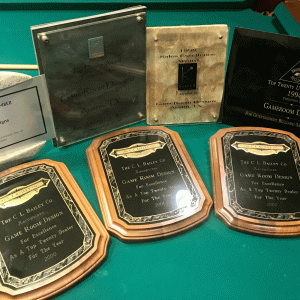 "The economic well-being of a country
is not measured exclusively by the
quantity of goods it produces but also
by taking into account the manner in
which they are produced and the level
of equity in the distribution of
income."
The McClure Shuffleboard Tables philosophy is like shopping at the local farmers market. Where you can know who grew the food even shake their hand and know your neighbor put his love care and pride into his craft. You just can't walk into a retail store any more and find those kind of craftsmen. In fact you will pay the same price or more for a factory produced shuffleboard table than the craftsmen at McClure Tables charge for one made by hand. Why because this brand developed out of years of frustration as a retailer of brands who just wanted to sell product. They did not care about making a better widget, or how they can distribute it in a way that all parties along the supply chain benefit. We pay the craftsmen more, we use better materials and we only sell directly to the end user. So no profit or margin was figured into the design or distribution of the product for a merchant or vendor who is mostly interested in making money. We want to build the best shuffleboards to do that we have to cut out the middle men who only want to make money.