McClure Lends Support To The Detroit Food Academy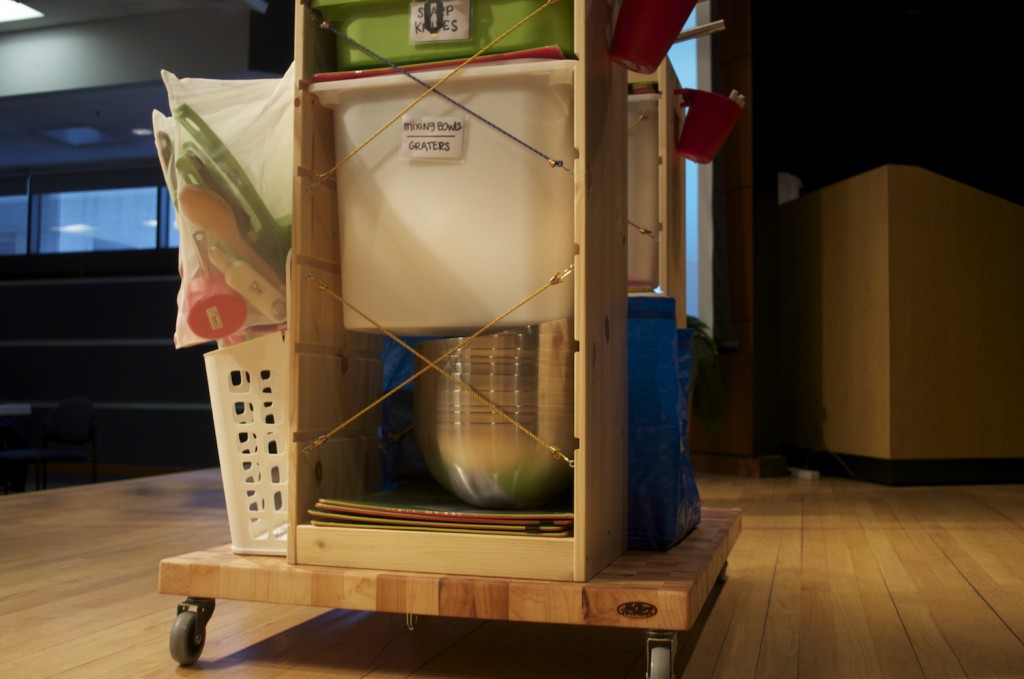 As a born-and-raised Michigan business, McClure Tables and Block is always looking to support other organizations that give back to the Michigan community.
After hearing about the Detroit Food Academy, a non-profit organization that provides afterschool programs for Detroit High Schools on culinary skills and business management, McClure's team decided to contribute to the organization's great cause. Donating a beautiful end grain chopping block that serves as a key component of one of the organization's mobile food preparation stations, the McClure team was happy to support the organization and the Detroit community.
The Detroit Food Academy, which was founded in 2011, is dedicated to teaching social entrepreneurship, project ownership, and a wide range of culinary skills to young Detroiters and their families. Fighting back against joblessness for Detroit youth along with obesity and poor eating habits, the Detroit Food Academy's curriculum covers a wide range of topics on culinary skills and business management.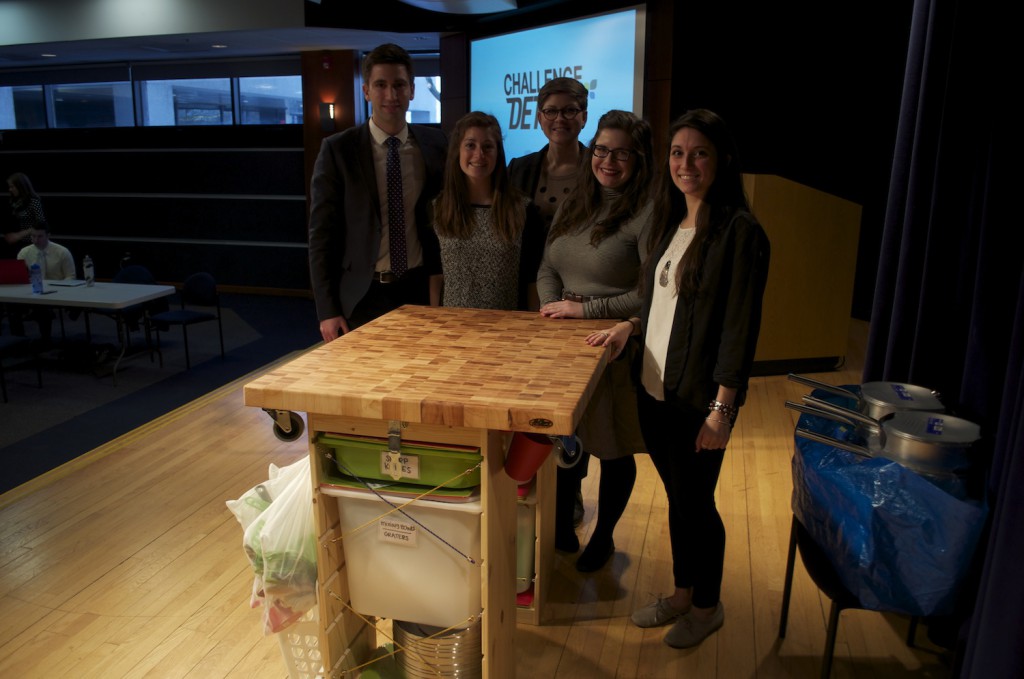 Because the Detroit Food Academy frequently travels throughout Detroit to give seminars at various schools, the DFA team needed a food preparation station that could easily be moved. With help from Challenge Detroit, another Detroit-based nonprofit organization dedicated to improving the Detroit community through collaboration and philanthropy, the Detroit Food Academy developed a plan for a mobile food cart that could easily be transferred from school to school. After attaching wheels to one of McClure's maple end grain chopping blocks, the butcher block served as both the mobile base for the food cart as well as the food preparation surface.
Also big up to @mccluretables for the beautiful butcher block. Craftsmanship at its finest. pic.twitter.com/0BU5LOdjWw

— Detroit Food Academy (@DetFoodAcademy) February 13, 2015
Using the food preparation station, students get a crash course on planning and cooking their own meals, with an emphasis on healthy eating and budgeting for groceries. DFA students also get in-depth lessons on financial literacy, entrepreneurship, and leadership, and are given an opportunity to design their own healthy local food recipe and business plan from the ground up.
With leaders dedicated to making a positive impact on Detroit students and the community as a whole, the McClure team is looking forward to seeing what the DFA can accomplish for Detroit youth in 2015 and beyond.
Looking to get involved with a great Michigan non-profit? You can learn more about the Detroit Food Academy on the organization's website.