McClure Tables Approved: Made in Michigan Stocking Stuffers
In this edition of McClure's "Made in Michigan" series, we're taking a look at stocking stuffer ideas for friends and family. For a fantastic gift for the family from McClure, be sure to check out our range of premium butcher block products and our handcrafted shuffleboard tables this holiday season. However, for Michigan-made gifts that are the perfect size as a stocking stuffer, we recommend taking a look at some of the products below.
Doug Murdick's Fudge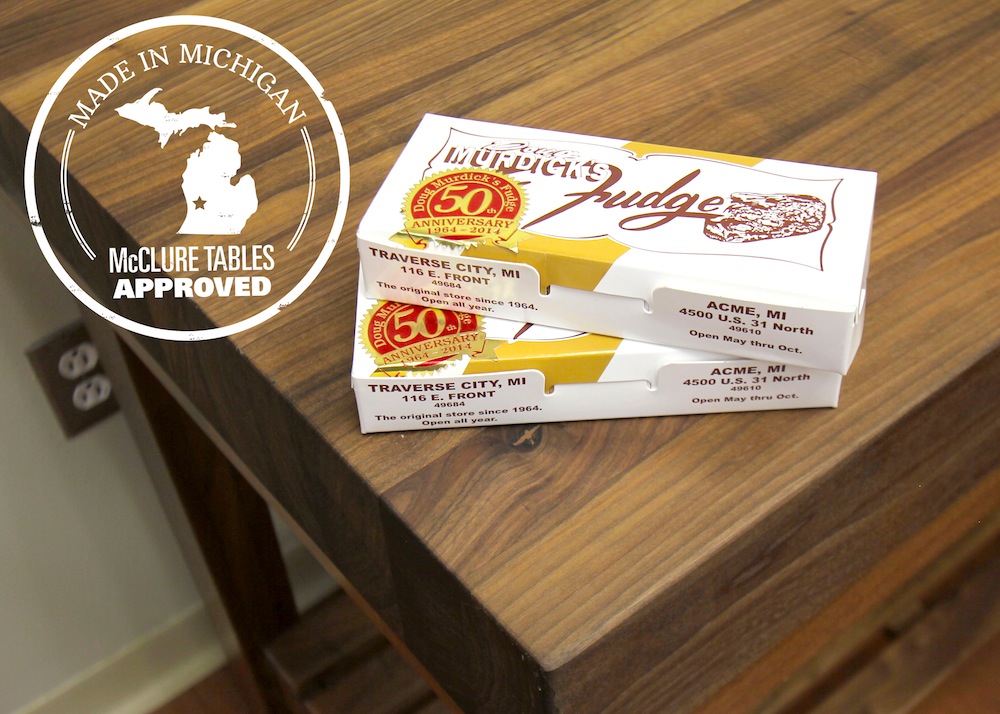 Founded in 1964, Doug Murdick's Fudge has made a name for itself with some of Michigan's most delicious fudge. Cooked in a copper kettle and cooled on the store's marble tables, Doug Murdick's fudge makes for a scrumptious stocking stuffer this holiday season. The fudge is available at select retailers throughout the state or at the store's two locations in Traverse City and Acme. With more than 15 flavors of delectable fudge, Doug Murdick's has the perfect holiday treat for everyone.
Kar's Nuts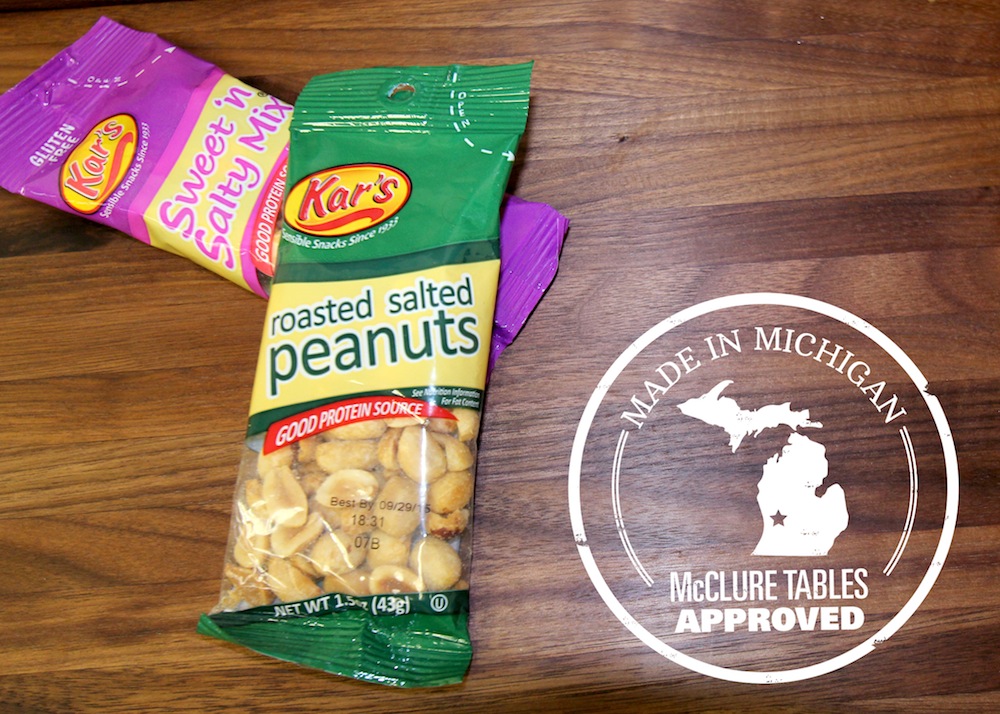 Kar's Nuts was founded in 1933 in a tiny kitchen near Detroit's Tiger Stadium, and served as a vendor to baseball fans entering the stadium. The company has since expanded and moved north to Madison Heights, and Kar's delicious roasted nuts have evolved into a nationwide brand. Offering delicious, healthy roasted nuts and trail mix assortments, Kar's products are sure to be a treat for friends and family. More information or where to find Kar's Nuts can be found on the company website.
Grand Rapids Popcorn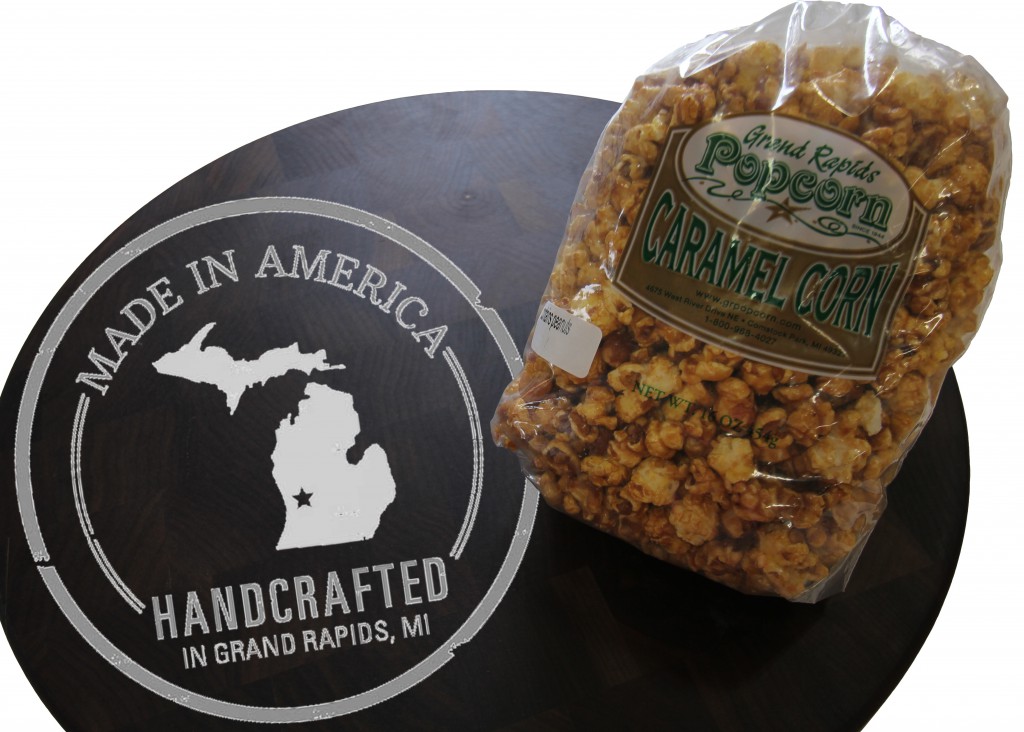 Grand Rapids Popcorn offers a variety of delicious gourmet popcorn for the perfect salty stocking stuffer this December. Founded in 1944, the popcorn company offers more than 30 flavors of gourmet popcorn, ranging from classic popcorn style to uniquely-made speciality flavors. For a delicious, edible gift for family or friends this holiday season, go with Grand Rapids Popcorn. Their products are available at select retailers in Michigan, or through the Grand Rapids Popcorn website.
Leelanau Cellars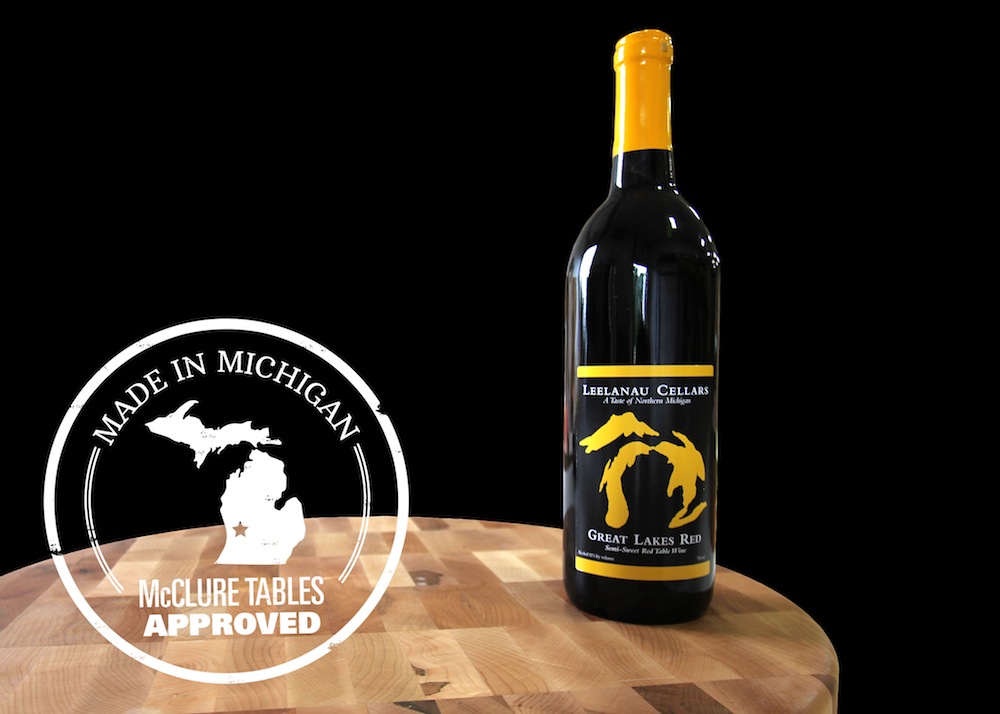 For the wine-lover in your life, Leelanau Cellars' assortment of quality wines make for a wonderful stocking stuffer. Founded 40 years ago in 1974, Leelanau operates more than 90 acres of vineyards in Michigan's Grand Traverse area renowned for delicious wine. The wine is available in many of Michigan's grocery stores, so keep your eye out for Leelaunau Cellars on the shelves or visit the company's website for more information.
North Peak Brewing Company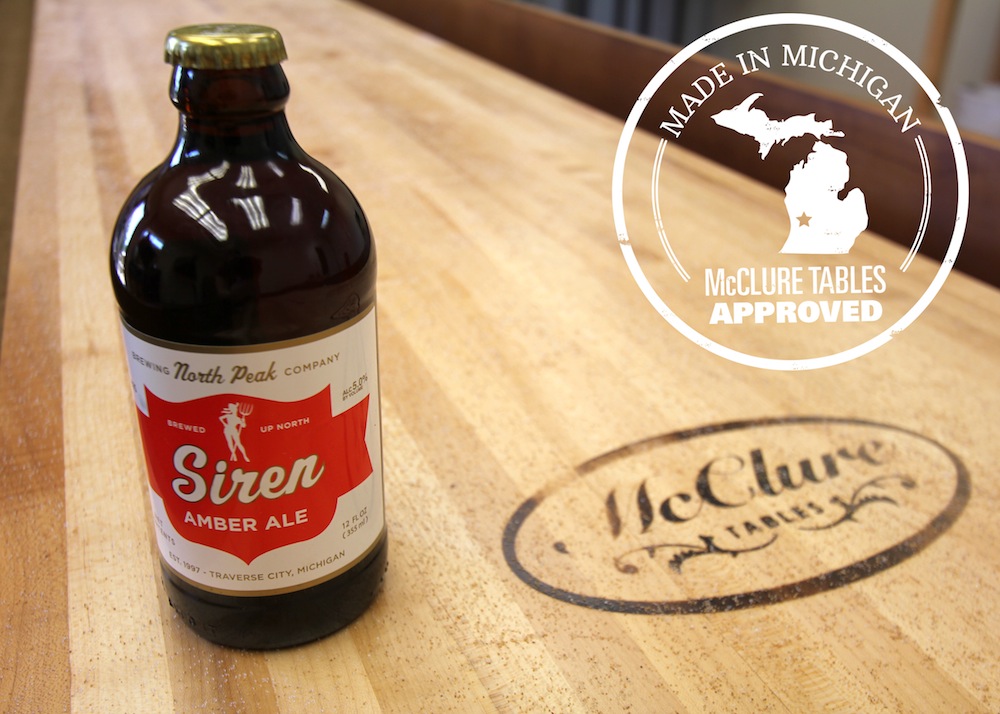 Headquartered in Traverse City, the North Peak Brewing Company has become a well-recognized Michigan brewery since its founding in 1997. Known for staple brews such as the Diabolical IPA and Siren Amber Ale, North Peak offers a variety of delicious seasonal and year-round craft beer. For the beer-drinker in your life, North Peak Brewing Company's craft beer is sure to please. North Peak beer is available at a variety of Michigan's biggest retail chains, though more information on where to find North Peak beer can be found on the company's website.
Stay tuned for our more editions of our "Made in Michigan" series as we continue to highlight businesses from our wonderful state. For more great Michigan-made gift ideas, you can find past editions of the series below. For a bigger gift for the family or that special someone this holiday season, don't forget to check out McClure's handcrafted, high-quality shuffleboard tables and our beautiful butcher block products.
McClure Tables Approved: Made In Michigan Products Part 1
McClure Tables Approved: Made In Michigan Products Part 2