Mix Shuffleboard and NHL in Your Home's Game Room
It took a long time, but the NHL Players Association and team owners were able to put their differences aside, and professional hockey is finally back on!
Fans have been waiting for more than a year to see their favorite players suit-up and take to the ice, and now that the wait is over, die-hard enthusiasts are coming out in droves to support their home teams. With the NFL wrapping up their season in a little more than a week, now is the perfect time to take down those football jerseys and turn your family's game room into an homage to hockey.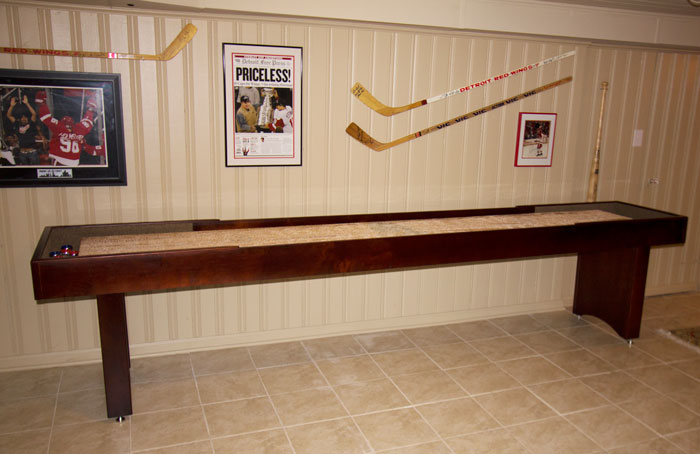 Since its abnormally cold in most parts of the country these days, why not take on a small-scale renovation project? You're probably stuck inside anyway, so why not use your time productively and get the whole family involved in the game room overhaul?
Start by switching out the football posters for pictures of your favorite hockey players, championship banners, or even jerseys. You can go so far as to even change the entire color scheme of the room to reflect your home team's colors. Since you've recruited the whole family in the project, have everyone grab a paintbrush and change up the colors on the walls.
Once you have refashioned the room to reflect the look of your favorite team, you can start playing a hockey-themed game of shuffleboard.
With players lined up on either end of the table, each team plays their own goalie as you take turns shooting weights down the opposing end of the table. To block a shot, the defending team can take a weight and try and shoot it at the oncoming puck. Every time a weight makes its way down an alley, its a point for the shooting team.