Pinball: Like Shuffleboard, a Beloved American Pastime
Shuffleboard is one of America's oldest and favorite pastimes, but it is far from the only activity popular in bars and arcades across the country. In fact, many of the bars that feature shuffleboard as an attraction also have at least one antique pinball machine in house that people flock to as well.
This game is so popular that there are numerous museums and collections devoted entirely to unique pinball machines. Like the shuffleboard tables sold at McClure Tables, pinball machines are generally highly customizable, and there are numerous limited edition, even one-of-a-kind, pinball machines out there that demand top dollar.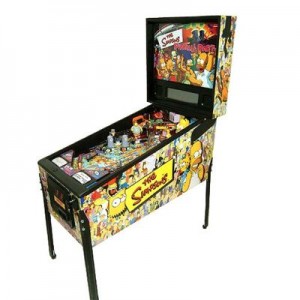 One haven for pinball machine enthusiasts is the Pinball Wizard Arcade in Pelham, New Hampshire. This arcade has one of the largest pinball collections on the East Coast, featuring specially designed machines like the limited edition Tron Legacy game or the Gilligan's Island model, just to name a few.
Also in New Hampshire is the American Classic Arcade Museum, located on the shores of Lake Winnipesaukee at Funspot – the World's largest arcade – in Laconia. This museum features antique pinball machines from across the country as well as extremely rare arcade games that you can't find anywhere else. Once your done looking through the museum, you can go hit the floor of the Funspot where you can play games that actually offer prizes and not just nostalgia.
After you are done going on a tour of the Granite State's arcade hot spots, check out one of the many hangouts throughout the state that feature table shuffleboard as an attraction for patrons. Jillian's in Manchester, the state's largest city, for example, has an array of shuffleboard tables, not to mention many other fun games for patrons to enjoy.