Red's Porch in Austin, Texas Features Beer, BBQ and Custom McClure Shuffleboard Tables
Shuffleboard is best enjoyed in a laid back atmosphere where players can take their time and enjoy a match with friends over a few cold brews while picking at some delicious authentic BBQ. Arguably no place is more laid back and friendly than Austin, Texas, and the best spot to chow down and challenge your friends to shuffleboard is Red's Porch, located in the heart of the city.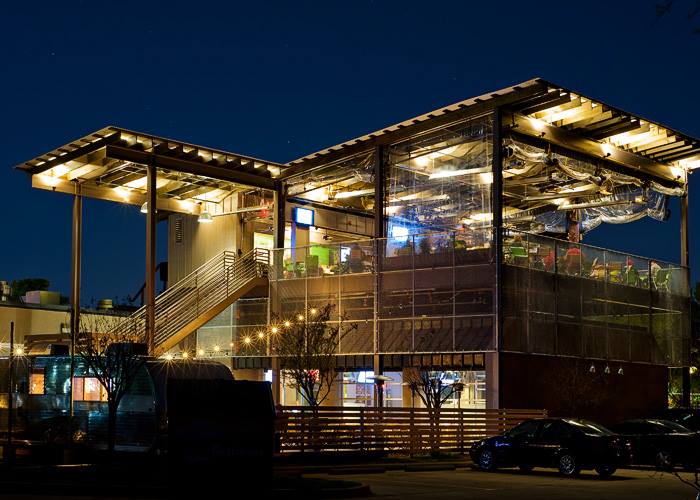 The restaurant advertises the cuisine dished out on site as "Half Cajun, Half Tex-Mex, Half Southern," showing that the management knows how to have a little fun. The name really says it all when it comes to describing the layout of the place, as patrons can enjoy a view of the city from a massive second story porch that functions as more than just a roof deck but as the main dining floor.
There is food here for everybody, so people who think that their options are limited need not fret. Along with traditional Cajun fare, there is a massive gluten-free menu and a whole host of vegetarian options to please every palette.
Best of all, Red's Porch has some of the best drinks in Texas, which is saying a lot. Their draft list features a wide array of the state's large craft breweries as well as some of the rarest microbrews from across the country. On top of that, the master mixologists working the bar have crafted an extensive cocktail menu that features a lot of, what else, tequila.
The shuffleboard tables that many of the guests who visit Red's Porch flock to were actually custom built for the restaurant by McClure Tables. If you want to bring a bit of southern comfort to your home's game room, look into buying one of these tables today.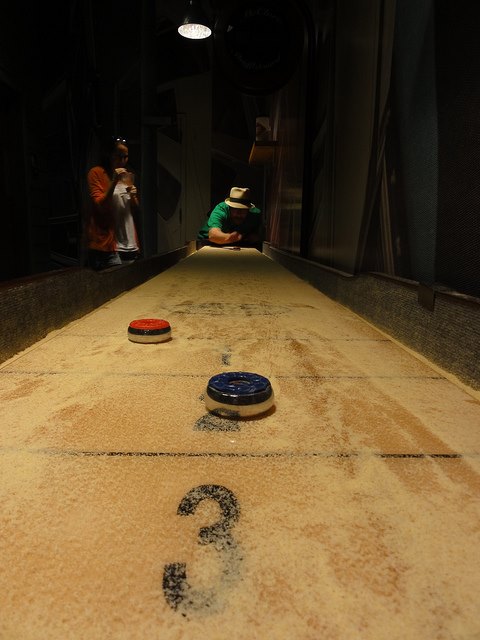 Click on the map below for directions to Red's Porch.