Shuffleboard a Game for Family Fun
Shuffleboard has been gaining in popularity because it is a game the whole family can enjoy. We recently did a delivery in Lowell Michigan and the whole family was involved from start to finish. I first meet Brad an avid MSU fan when he called to ask about our shuffleboard tables. After an invite to the shop he soon picked out the wood, finish style and design of table for his family game room. During one visit he happened to ask if we could help him clean some stain off a basket ball court he bought years ago from an MSU salvage site. He said the history is that Magic Johnson played on the very same court that he got his hands on. First he asked if my finish person could help clean the basket ball floor court and then we ended with our master craftsmen help turn it into pieces of furniture to match his shuffleboard game. We were happy to make a coffee table and pub cocktail sofa style table out of this pice of history. See here: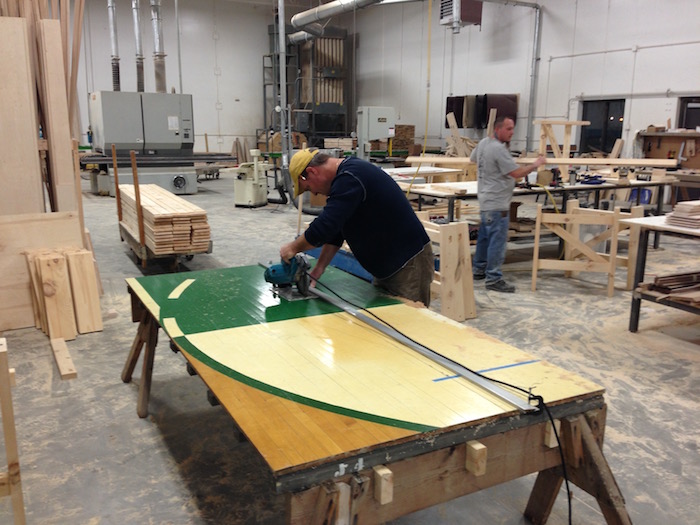 The center line will soon become custom furniture
Sloan Shuffleboard Table with custom basket ball court gameroom furniture

Sloan Shuffleboard with custom game room furniture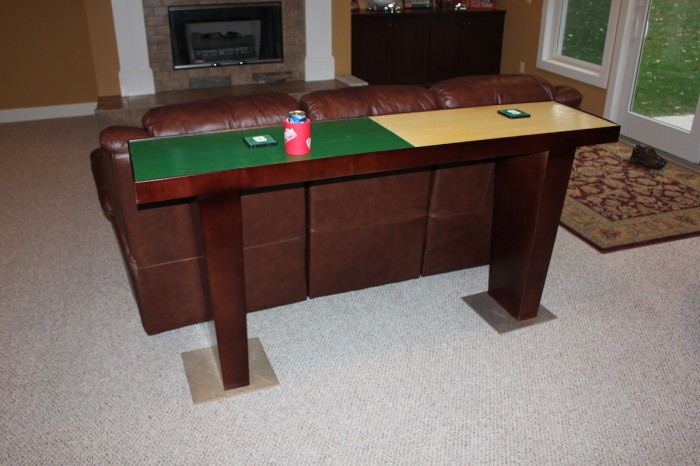 Behind the sofa cocktail pub table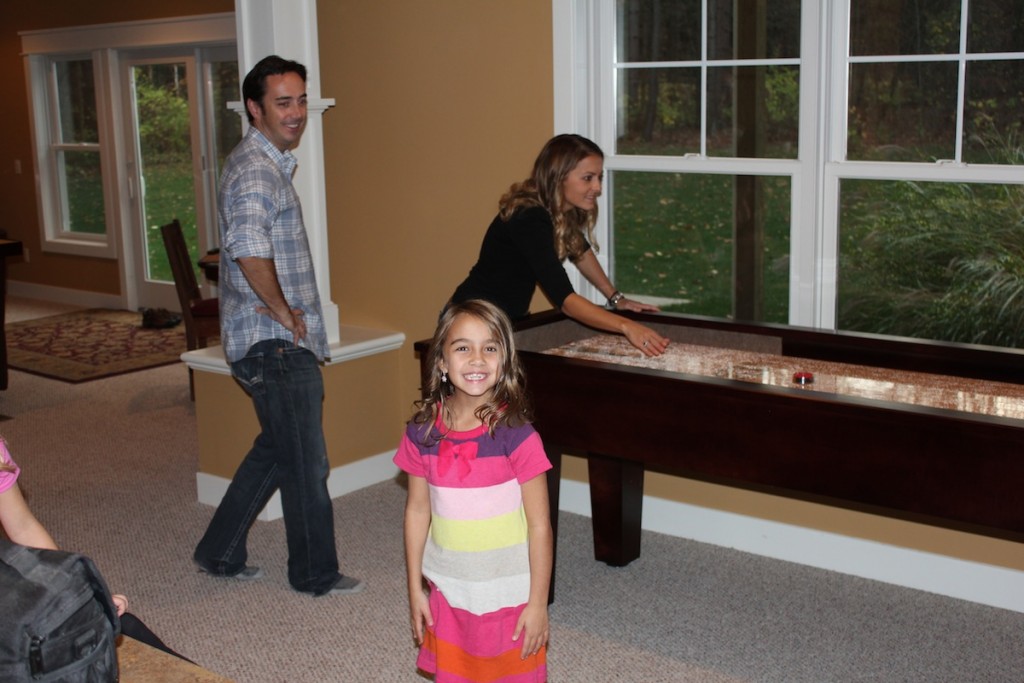 All ages can have fun on shuffleboard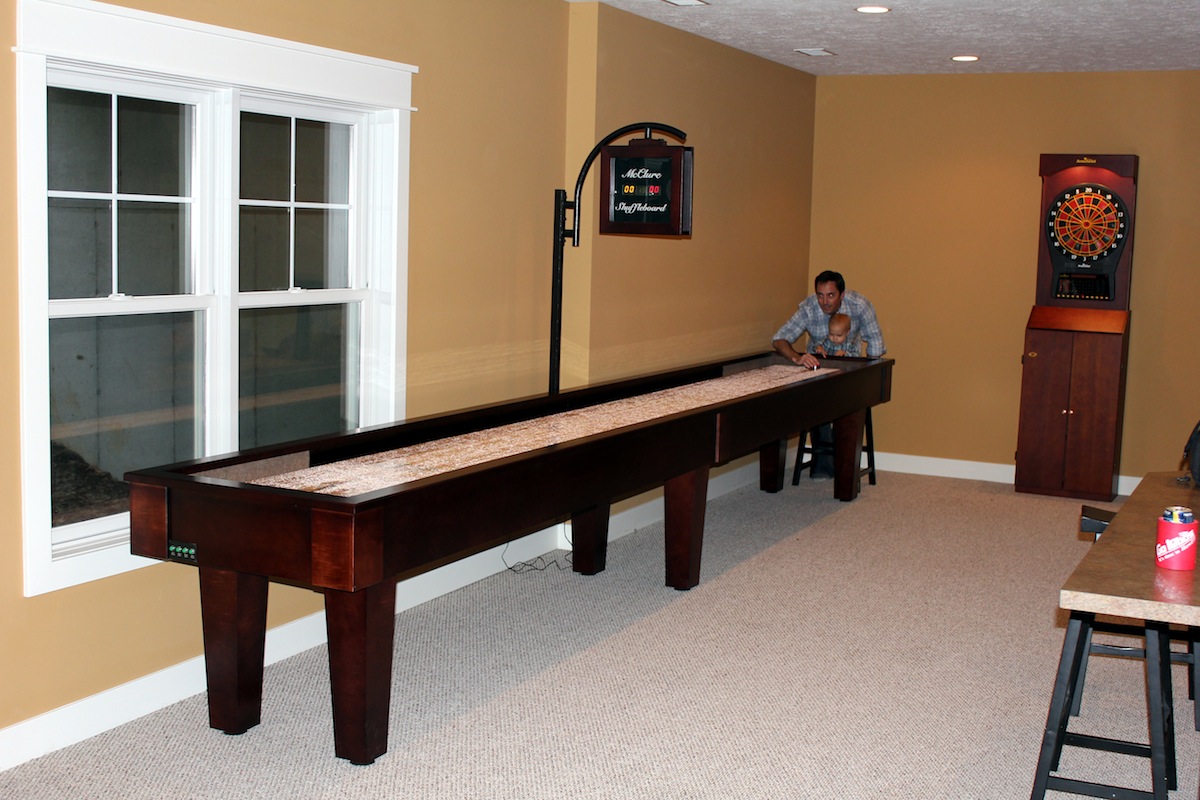 Shuffleboard game is so much fun even if I am not sure what I am doing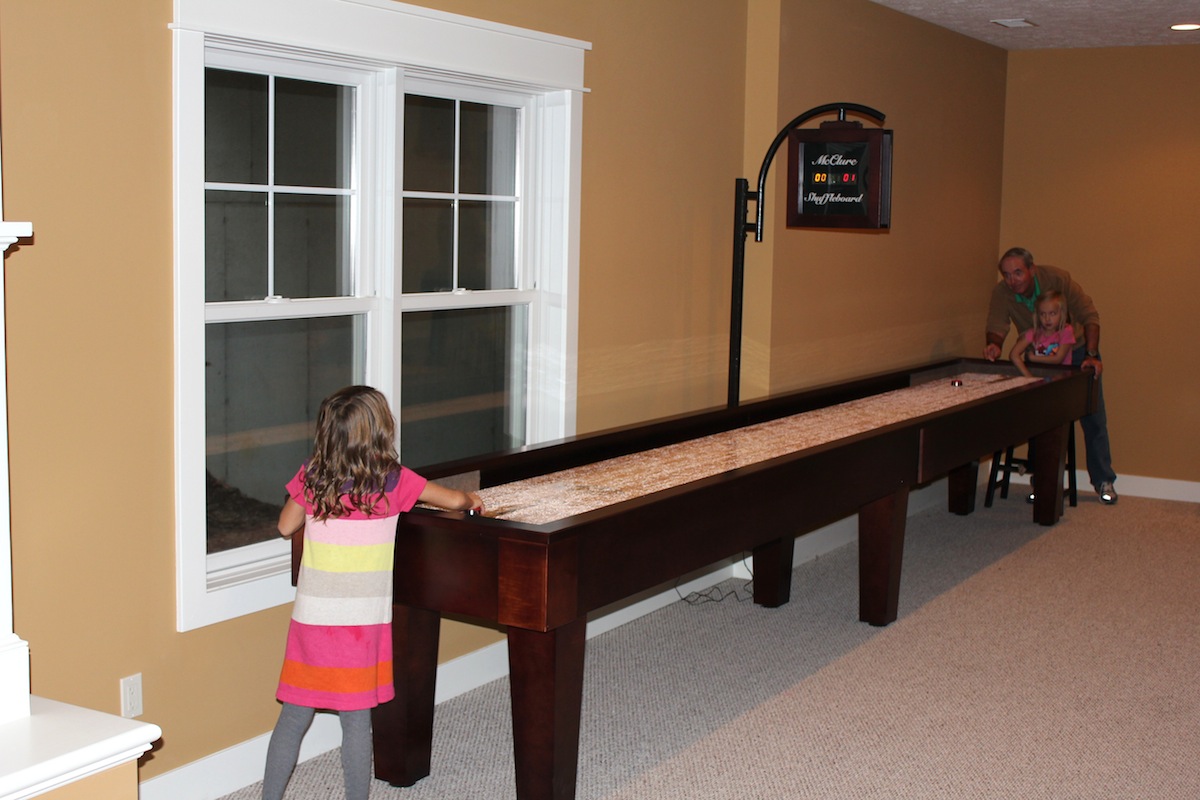 The girls are going to learn to play the game of shuffleboard very young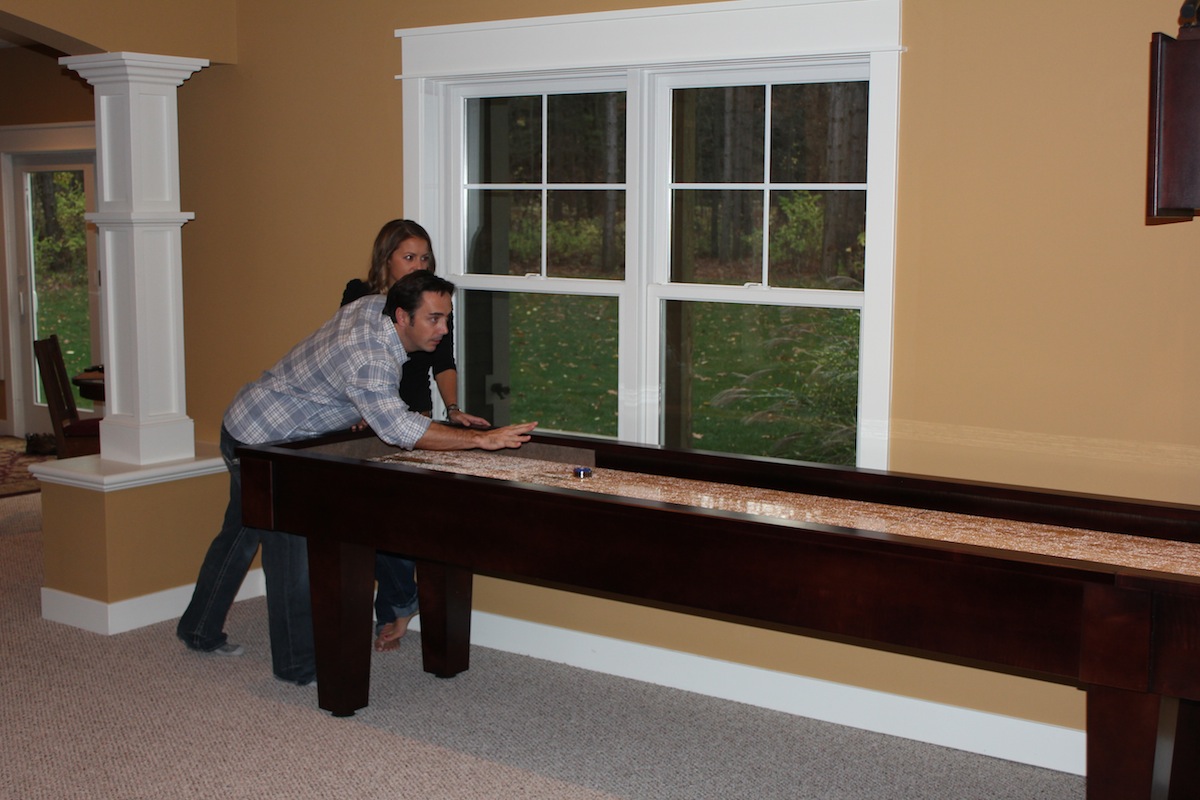 Shuffleboard is a great game to play doubles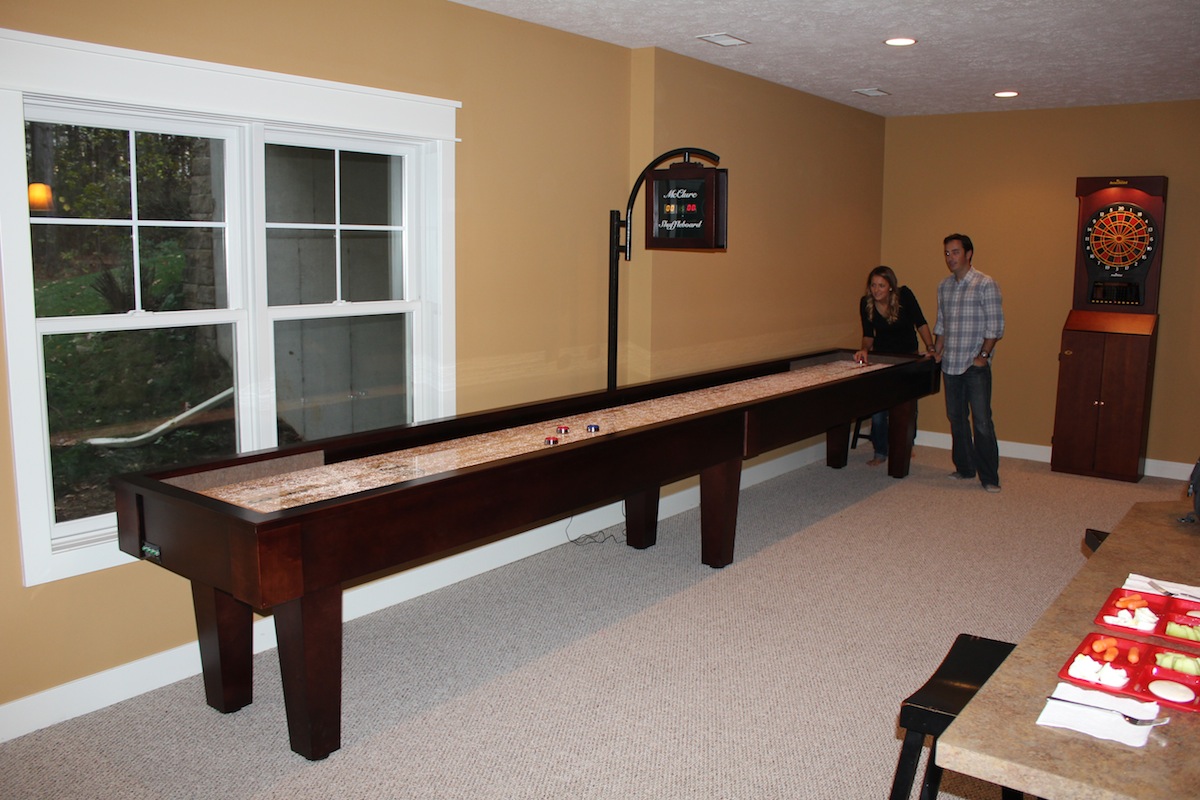 Mom and Dad can enjoy a game of shuffleboard too
Shuffleboard Game Family Fun
The game room, which is often called a man cave, is actually a gathering room that whole family can enjoy. One of the reasons Brad found McClure Tables and got the whole project started was the research his father did. So when we brought the table out to the home we got to meet not only the whole family but several friends. Here are a few more pictures of the Shuffleboard in their game room.