Shuffleboard Stocking Stuffers
For better or for worse, the holiday season is starting to loom its wintery head over the horizon, with Thanksgiving the only thing between us and a whole month of chilly afternoons, cars skidding across the road like shuffleboard pucks, and the terrors of last minute gift shopping. So, to help avoid driving in hazardous weather that's way too cold just to wrestle with the hordes of shoppers looking to fill out t
heir gift list at the last possible second, think ahead about getting the perfect stocking stuffer for your favorite shuffleboard enthusiast.
McClure's New Shuffleboard Pucks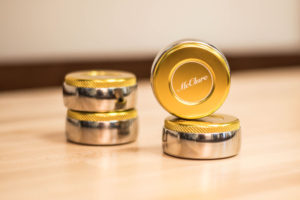 The star of the show when it comes to shuffleboard playing, only second to the shuffleboard tables themselves in their importance to actually playing the game. Sure, most bars and playing venues will provide players with their own weights, but there's nothing quite like owning a set for yourself and being able to play the game at the drop of a hat. McClure has actually just made available a new deluxe set of tournament quality pucks, made from stainless steel and heat treated for maximum strength. These custom pucks come specially made for speed, and are quite a sight to behold on the table. With a quality set like this, even casual players of the game can feel like pros.
Shuffleboard Wax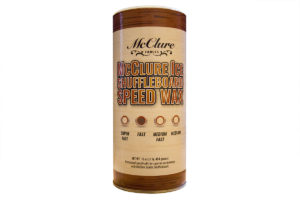 Make sure to keep that playing surface in the best shape possible for as long as possible! Having a good supply of shuffleboard wax on hand will keep the game from slowing down (literally!) and ensure that any table will be around for generations. Nothing can ruin a good game like having to stop from running out of wax, make sure your favorite shuffleboard player doesn't suffer that fate by getting them a can this holiday season.
Bowling Pins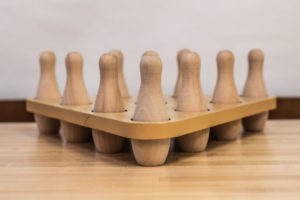 No need to go to a big alley, a set of shuffleboard table bowling pins bring the game home and add a little variety to a few well-used shuffleboard tables. Bowling pins are a great way to get new players interested in shuffleboard and are loads of fun at any party. Plus, a set of pins like this would go great with a brand new set of shuffleboard pucks, making the two the perfect combination gift.
Shuffleboard BackStop Pads and covers

Okay, so maybe a shuffleboard backstop or cover wouldn't fit a stocking, not unless you know someone with really big feet, but this is another great little gift to get your favorite shuffleboard player. Not only would it spruce up their game room, it would help keep their table protected and clean from dust or any unsightly accidents that may occur too! Just be sure you don't accidentally rip anything when trying to fit this one in the lucky giftee's stocking.
The leaves are dead and falling, so its only a matter of time before the snow starts hitting the ground. Picking up a shiny new set of shuffleboard pucks or a pack of bowling pins could save you a great deal of headache later on, not to mention a few runny noses once the thermometer really begins to drop. Bring some joy to a shuffleboard player you know this holiday season, and happy shuffling!