Some Quick Tips on How to Refinish a Shuffleboard Table
If you have ever wondered how to refinish a shuffleboard table there are a few things you need to consider.
One of the most important is to make sure you have the necessary information as to what type of finish your particular table has on the playing surface before refurbishing. Shuffleboard tables can be finished using lacquer, varnish, acrylic, and polyurethane, among other applications.
The main consideration when preparing the surface is to use a conservative approach rather than an aggressive one. Using finer grit sandpaper and oscillating sander and gently going over the entire surface using long consistent strokes will go a long way in keeping your surface level and in good playing condition.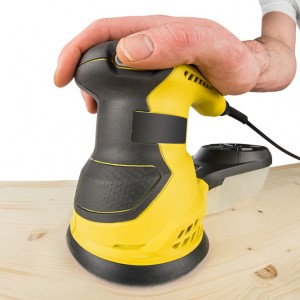 Trying to repair sections is not recommended because unless you have a high level of skill it would be almost impossible to transition the repaired section to the rest of the table without affecting the performance of the playing surface. Ideally you should approach resurfacing as a maintenance item versus a repair. Allowing the table to deteriorate and wear past the finish and into the wood not only makes the repair more difficult but could cause irreparable harm to your investment. To properly repair a surface like the one shown below would require a professional sanding machine and a professional wood shop for the proper equipment.
Once you have removed enough of the finish to the point that the playing surface is now smooth and flat you must now determine how to refinish the shuffleboard table if the markings on the table surface need to be restored. This would be the case if your table needed to be sanded to the extent that material beyond the finish need to be removed to get the playing surface flat and the markings were obliterated by the sanding process. This is not an ideal scenario but in some instances it cannot be avoided.
Once you have remarked your table you can begin reapplying the finish. For do it yourself home owner you are probable best to use a polyurethane varnish you can roll or brush on. It will require a lot of sanding to get smooth between coats. The better alternative is if you have access to a spray gun and booth is to spray the finish on in a professional paint booth with industrialized canalized hardened finish material. Polymer poured bar top epoxy two part is also a solution, but one thing to keep in mind is a lot of different chemicals don't bond well together so make sure the base coat material you use is compatible with the epoxy poured resin and hardener in the polymer. It is best to check with the local paint finish store or Polymer supplier about the chemical incompatibilities.
Following these tips are just a few suggestions on how to refinish a shuffleboard table, but if you are anything less than 100% confident in your abilities, we suggest using a professional you trust. We will be updating more detailed how to finish a shuffleboard tips in the near future check back here for updates.