Table Shuffleboard: A Great Way to Break the Ice
One of the greatest ways to break the ice on a first date is by challenging your guest to a friendly, playful game of shuffleboard. There are numerous restaurants and bars across the country that feature the game, allowing patrons to create memories on a custom built McClure table, in some cases planting the seed for a relationship that eventually turns serious.
Once you're first date is well behind you and you've been officially with your partner for a long time, there is another milestone you'll eventually have to reach that will give you just as many, if not more, butterflies in your stomach.
Meeting your significant other's parents can be nerve-racking, as you want to impress them while at the same time making sure everyone is comfortable. You can use table shuffleboard to parlay the success of your first date into an occasion that allows just the right amount of competitive spirit to shine through to allow both couples to break the air and show their true colors.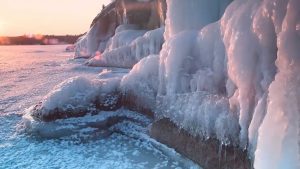 You can either take your boyfriend or girlfriend's parents to a local establishment that features table shuffleboard, or impress them with your own shuffleboard table within the game room of your house. McClure Tables offers a wide array of designs in regulation sizes or more compact 9 foot models that will fit wonderfully in game rooms of any dimension.
By recreating the experience that brought you and your partner together in the first place, you are sure to find common ground with your potential in-laws by challenging them to a casual game of Knock-Off or even a more challenging exercise like Horse Collar or Crazy Eight.