The Perfect Stocking Stuffers for a Shuffleboard Owner
Shuffleboard accessories are the perfect stocking stuffers for families that are lucky enough to enjoy the game. If Santa brought the family a McClure Table last year, now may be the time to make the small investment in buying new wax and silicone for your table that will make the board as functional as it was the day you first played.
The same is true if you are purchasing a whole new table for the holiday and want to make sure your family receives the entire shuffleboard package. It's an addictive activity, and when the games get intense, it may do a number on your table that will make lagging a puck increasingly difficult the more you play.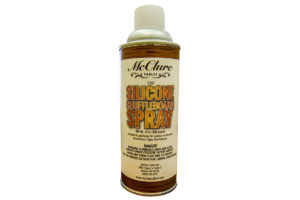 The silicone spray and wax are an especially useful, and affordable, gift for a shuffleboard player in that it essentially expands the life of your table every time you refinish the alley. Not only will the wood on this main lane be less prone to wear when you maintain its finish, but the pucks will ride more smoothly down the end of the table with less incidence of curving or dipping.
Todd McClure, the owner of McClure Tables, has several videos online that can give instructions to shuffleboard owners as to how to use the wax and silicone spray to evenly and successfully refurbish the main alley.
The task is a simple one that requires an even hand and attention to detail. Best of all, the products you'll need won't be a big burden on your wallet and can get delivered to you as soon as possible.
If you don't want to wait until Christmas morning to give the gift, apply the silicone and wax before the holiday so you can get the table ready for gameplay as soon as you're family is down unwrapping gifts.