Using a Montana Shuffleboard Table, Make the Perfect "Game of Thrones" Game Room
Back in 2011, HBO took a big gamble when it introduced the fantasy-drama "Game of Thrones," based on a cult book series that takes place in the mythical land of Westeros. It became clear early on in the show that it appealed to more than just diehard fans of the series, as it soon turned into one of the highest rated programs on the network and racked up numerous awards, including a Golden Globe.
Fans of "Game of Thrones" are now eagerly awaiting its return to television in less than a month so that they can catch up with what's going on with the noble families fighting for power. Whether you are waiting to see what the future holds for the remaining Stark children or are curious about the fate of the Lannisters, the wait will soon be over.
In the mean time, consider turning your game room into a tribute to the beloved hit series. While you probably won't be doing any sword fighting in your man cave, you can use a more safe, however no less intense, shuffleboard table to set the stage.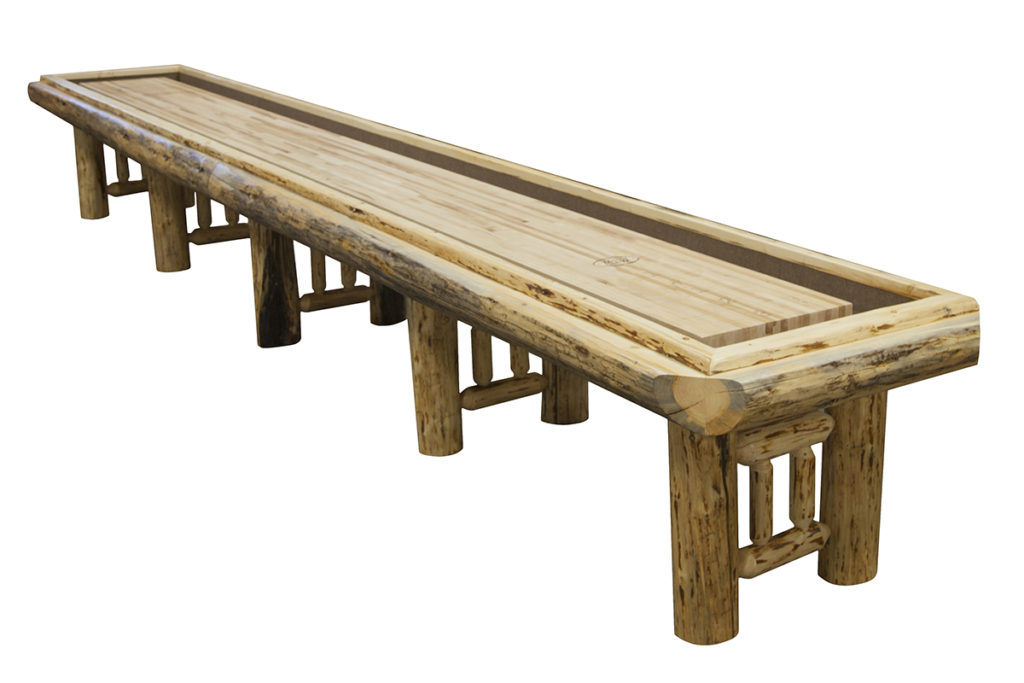 A Montana Shuffleboard  made by McClure Tables is perfect if you are looking to accomplish the medieval barley hall aesthetic that is a common setting on this show. This rustic, handmade piece of furniture has the look of a grand dining room table from Westeros, though instead of simply being a spot to eat meals, you can challenge opposing clans to a game of knock-off if instead.
Other memorabilia from the show, like coats of arms, can be found easily online or at the mall. Once you have set up your shuffleboard and other decor, you can enjoy the series in the proper setting once it premiers later this month.