Win A McClure Maple Cutting Board From The Realistic Nutritionist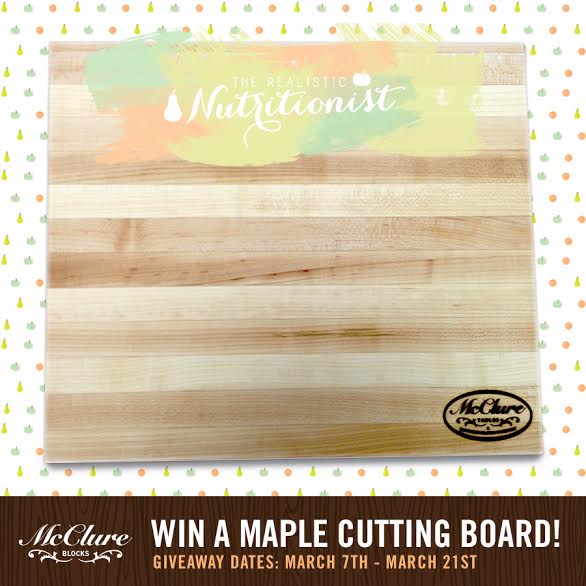 Looking for a chance to win one of McClure's premium maple cutting boards for your kitchen? Visit The Realistic Nutritionist to take part in a cutting board giveaway!
We've partnered with The Realistic Nutritionist, a food blog centered around healthy and delicious recipes, to give away one of our beautiful handcrafted maple cutting boards to one lucky reader. From now until March 21st at midnight, readers can take part in the cutting board giveaway by entering through The Realistic Nutritionist website.
While McClure takes the time to carefully handcraft each one of our premium butcher block products and cutting boards, Claire from the Realistic Nutritionist uses the same attention to detail when it comes to making recipes. With recipes ranging from appetizers to cocktails to pizza to vegan meals, it's clear that both Claire and her fan base have some serious culinary skills.
So head over to the Realistic Nutritionist website now for your chance to win one of McClure's beautiful cutting boards. The promotion will last until midnight on March 21st, so be sure to enter while the promotion lasts. It's a great opportunity to bring your recipes to life with a beautiful butcher block surface beneath them.