Best Bar Games: Why Shuffleboard Reigns Supreme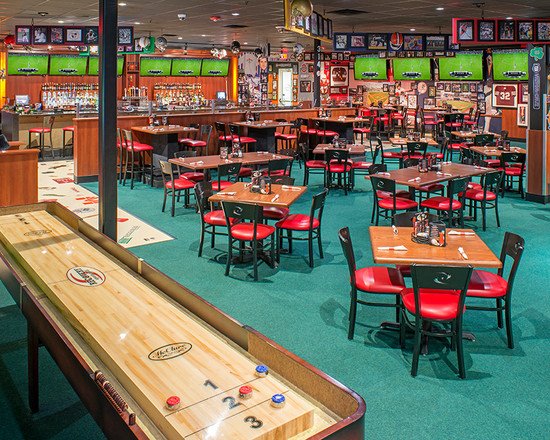 Out of all of the best bar games, more and more bar owners are looking to shuffleboard tables for entertaining guests. As a game that's easy to pick up for all ages and skill levels, shuffleboard tables make for a safe, durable, and worry-free source of fun. So if you're considering adding a new game to your bar or restaurant, here are five reasons why it should be a shuffleboard table.
It's Social
In a turn-based bar game like shuffleboard, there's always time for conversation. An appropriate game for all ages and skill levels, shuffleboard is a self-explanatory game that can appeal to all types of bar-goers. That means more social interaction and drinking among patrons and more revenue for bar owners.
Shuffleboard Tables Are Durable
It's not news that bar patrons can regularly lose darts, damage pool-sticks, or get too aggressive with arcade and pinball machines. McClure Shuffleboard tables are incredibly durable and the games are relatively tame, making it the ideal game when alcohol is involved. For less repairs and replacements and more peace of mind, bar owners should consider investing in a shuffleboard table.
You Can Drink While You Play
Of all the best bar games, shuffleboard is probably the only one where a player can make the game-winning shot with a beer in hand. While customers using pool tables, pinball or arcade machines, or darts concentrate their full attention on the game at hand, shuffleboard's casual turn-based rhythm allows for plenty of drinking while the game goes on. For this reason alone, bar owners should seriously consider investing in a table.
Safety
Putting alcohol and metal-tipped darts together sounds like a disaster waiting to happen. With a shuffleboard table, there is no need to worry about injuries or liabilities. As a game where shooting gently is the key to success, shuffleboard offers an incredibly safe (yet still exciting) choice for any bar or restaurant.
It's a Team Game
Shuffleboard tables are often used by four individuals at a time, leading to more simultaneous entertainment. Because teammates play on opposite ends of the table, shuffleboard tables make for a great icebreaker and can increase the social interaction between patrons significantly.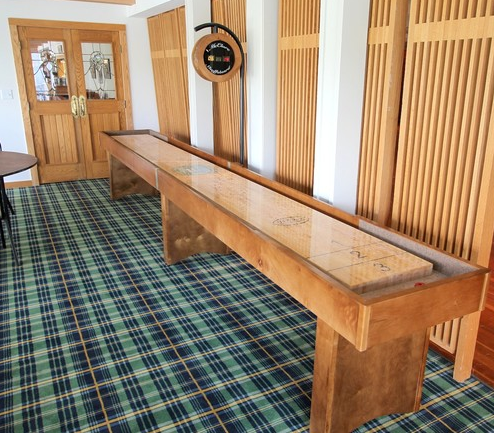 For these reasons, shuffleboard tables make for one of the best bar games and can be a very valuable asset to any bar or restaurant. Looking for a personalized shuffleboard table for your bar or restaurant? Check out our fantastic selection of McClure shuffleboard tables, or call us today at 800-565-0977 with your custom request!