How to Set Up a Shuffleboard Tournament
We can't all be trick shot specialists like Billy Mays or legendary singles players like Joanie Millar, but that shouldn't stop you from setting up your own shuffleboard tournament. After all, nothing beats a night of friendly competition amongst you and your buddies. Well… Try and keep it friendly anyway. Check out these basic rules and knowhow for throwing together your own tourney.
The Basics of a Shuffleboard Tournament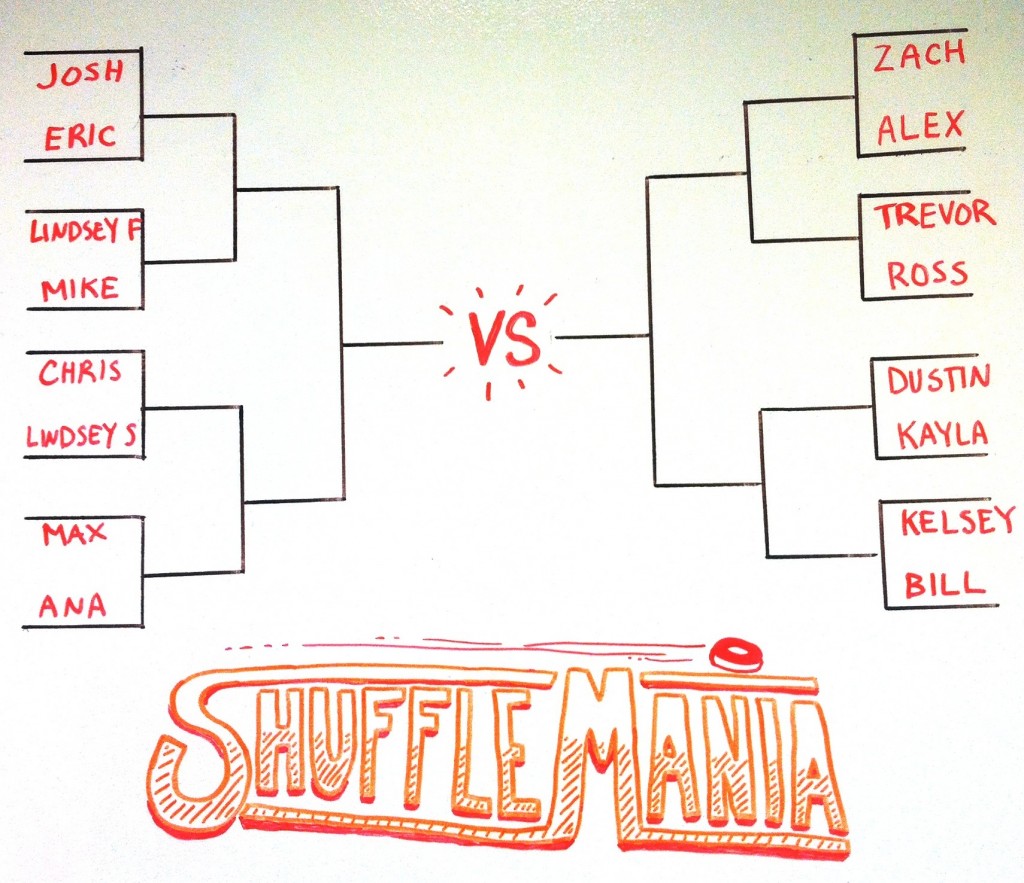 Shuffleboard table games have many different interpretations and varied rules, so it's important to clear the air before you start any match. The Table Shuffleboard Association goes by the basic rule of a 15-point game. However, depending on how short or long you want the shuffleboard tournament to be, you can vary that to any number in between 10 and 21.
Following the same bracket-style set up of most pro sport's playoffs, you have the option of setting up your shuffleboard tournament in a few different ways. If you're a March Madness freak and serious about your brackets, rank your friends in terms of playing ability and set up a seeded system. Just trying to blow off steam and have fun? Pick straws, draw names or use any old-school random selection method.
Waxing The Table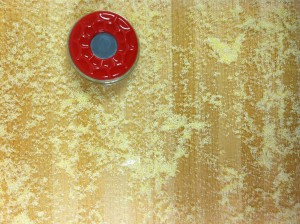 During any sort of shuffleboard tournament play, it's a big no-no to touch the table, other than for sliding your puck. Shuffleboard wax should be applied evenly before any game starts and anyone who moves the wax around can be docked points. Want to win the tournament? Be smart and keep your hands off the shuffleboard table, except for when you are trying to get that hanger shot.
Scoring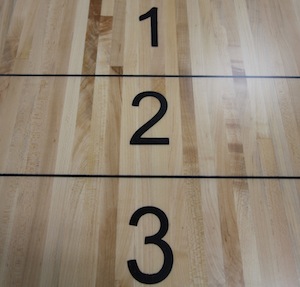 When it comes to scoring your shuffleboard tournament, the basic scoring system always applies and is dictated by what scoring zone your puck lands in. Some people are strict about pucks that land directly on the line. Official rules dictate that any puck that lands on the line between score zones counts as the lower amount of points. However, some people like high-scoring affairs and will say that you should take the higher score. No matter which way you choose, be sure that everyone in the tournament abides by the same rule.
With the shuffleboard wax on the table, the correct rules in place, and competitors ready to do battle, it's time to let the games commence. Unleash the fury of your shuffleboard tournament and remember the most important rule: always have fun.