Include Shuffleboard in Your Daytona 500 Party This Sunday
The Daytona 500 is called the "Great American Race" for a reason, as no other competition has the ability to turn an unknown in the field of stock car racing into a bona fide NASCAR superstar. This is why millions of Americans who can't make it to Daytona on the day of the big race will be gathered around their televisions to see who the breakout star of the race will be this year.
Aside from the Super Bowl, this is one of the biggest party days of the year, as fans put on the garb of their favorite racers and bombard the game room or entertainment center of their friend with the biggest TV. Although there are certainly highlights of any NASCAR race, even diehard fans know that not every lap is filled with excitement, as it takes drivers a long time to lap up 500 miles, even when they are speeding at 180 mph.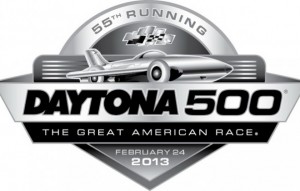 Luckily, if you have a custom McClure Tables shuffleboard in your game room, there will never be a lull in the excitement of your annual Daytona 500 get-together. This will be especially useful if you have guests in attendance who may not necessarily be the biggest NASCAR fans and would like to entertain themselves while you're glued to the television.
Set up a game using teams so that players can switch out between commercial breaks between NASCAR diehards and those who are more interested in the game happening on the shuffleboard table. Since this will be a long party – most NASCAR races go on for several hours at a time – you can play a longer game of table shuffleboard, like Horse Collar or Crazy Eights.