What Kentucky Bourbon and Shuffleboard Tables Have in Common
McClure Tables has many different wood options for Shuffleboard Cabinets, but today we're temporarily adding something special: Reclaimed Bourbon Distillery Barn Wood.
Back in June, a Kentucky warehouse used to age world-famous American bourbon collapsed. Fortunately, no one was injured. However, thousands of barrels of Kentucky Bourbon were left in a pile of old barn wood.
This barn wood is a huge part of Kentucky Bourbon history. The warehouse was built in the 1940s, and the surrounding area has distilled bourbon since 1879. Although collapse was unfortunate, we thought it would be tragic for the wood go to waste.
Reclaimed wood is unique because of the story within the grains even after it's been repurposed. Many people have started sourcing reclaimed wood for their home improvements and other crafting projects too. For bourbon enthusiasts (or just someone with a taste for American history) the idea of having a piece of furniture made from distillery barn wood is a tantalizing one.
Like the distillery, McClure too has a long history of creating American made products. This made it seem fitting for the wood to be repurposed into hand-crafted and American made Shuffleboard Tables. McClure has purchased some of the wood so that it can live on and be used for custom orders in the upcoming months.
We'll be using the reclaimed wood with our exclusive Dakota style tables. Below are some images from one of the reclaimed wood tables we've crafted already.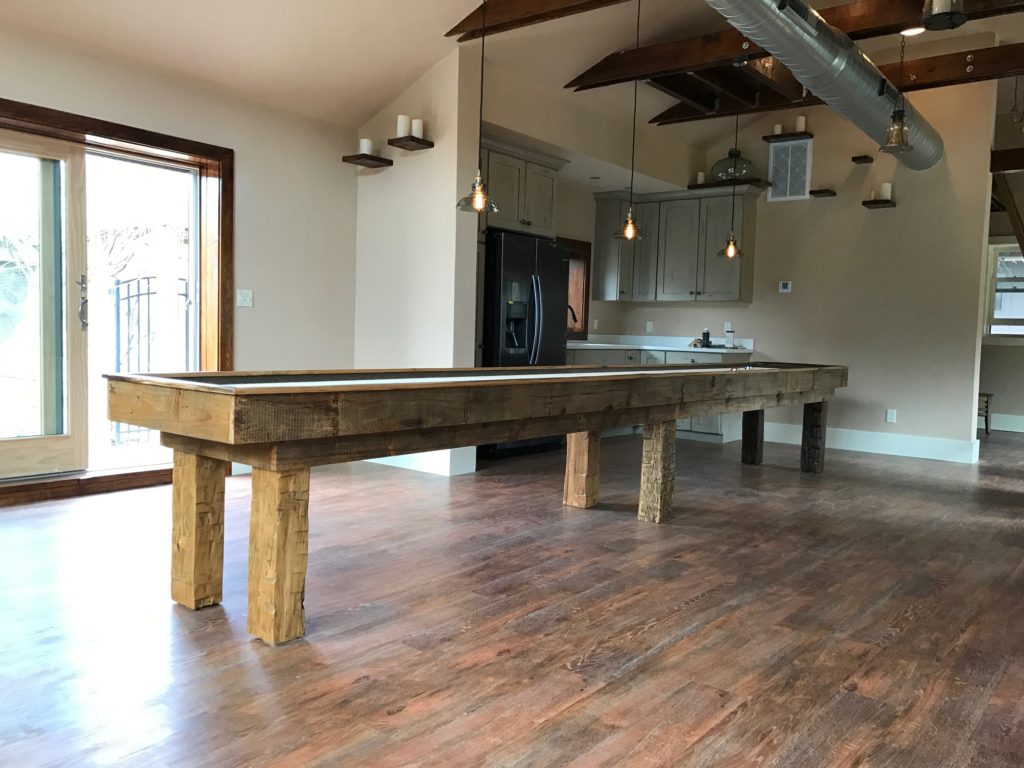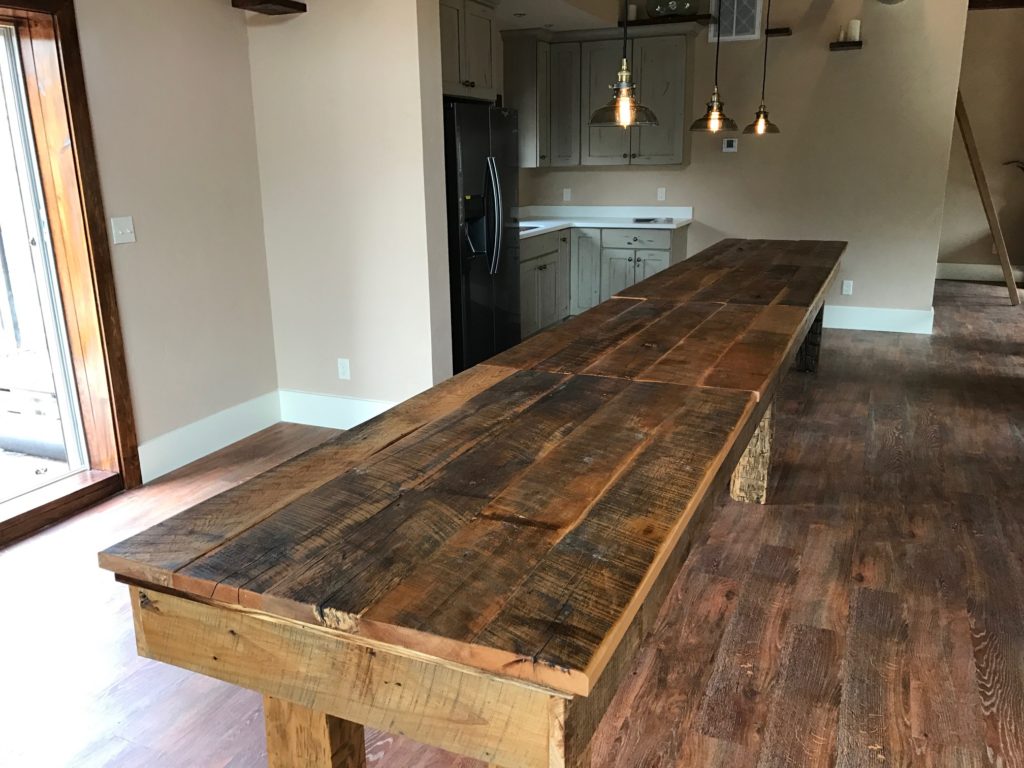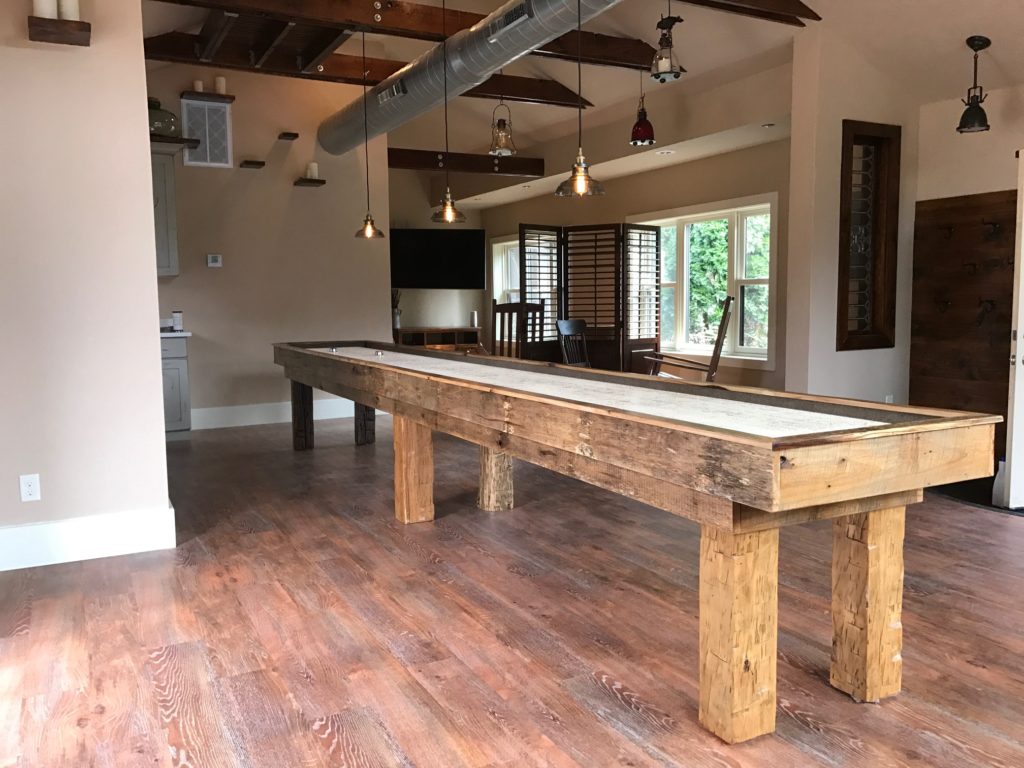 If you are interested in ordering a custom table made from this historic bourbon distillery barn wood, give us a call.
844-579-2922