Man Cave Essentials: Marvelous Maple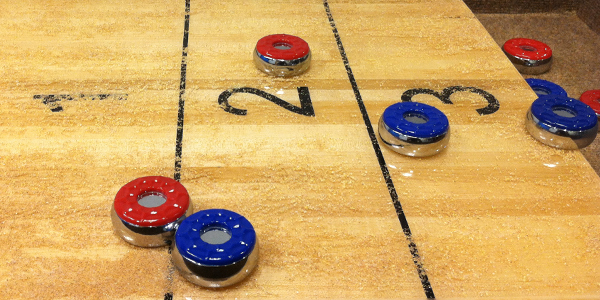 From bowling pins and butcher block to humidors and shuffleboard tables, maple timber has always been a guy's best friend when it comes to man cave essentials. The unique way that the wood grain often looks untouched, even after heavy labor with tools, is one characteristic that makes this wood so unique. Check out these ultimate items for your home's man cave and start drooling over your potential all-maple future.
Humidors
Whether you're a cigar connoisseur or just learning the ropes, there are tons of maple humidors out there that will help you achieve the goal of a well-preserved cigar. Most humidors follow three basic principles; minimal design, solid construction and a thermometer inside. However,  you can spend anywhere from a $100 to $10000 on a humidor that meet your specific needs. Whatever your man cave wants, your man cave needs.
Prestige Shuffleboard
Mixing different types of wood is always a great design idea, and on our Prestige Shuffleboard, the combination of walnut and maple will be the star of your gaming room. This man cave essential is not only perfect for gaming, but it will become the true centerpiece of your room with the table's sleek walnut design. On the inside, the maple playing surface will be the site of many table shuffleboard battles you decide whether they are friendly or not.
Autographed Baseball Bat
Many sports fans love bringing home artifacts from their favorite game, and fortunately if you like baseball and want an all-maple man cave, most baseball bats still have their natural grain. If you're aiming for more of a vintage feel with black and white photos and old mitts, seek out autographs from your favorite teams from years past. There is nothing quite like bringing back boyhood memories as an adult. Ahhh… It smells like nostalgia in this man cave.
Indoor Meat Smoker
Some man caves are just for watching sports and others for playing games. However, almost all are for eating food and drinking a few cold ones. While they may not be made out of maple, indoor meat smokers are a man cave essential that uses maple wood chips to smoke your latest hunting prize. Not only will it bring the fine smell of burning maple and smoked meat into your man cave, but it will mean a tasty treat is never to far from your mouth.
Tournament II Shuffleboard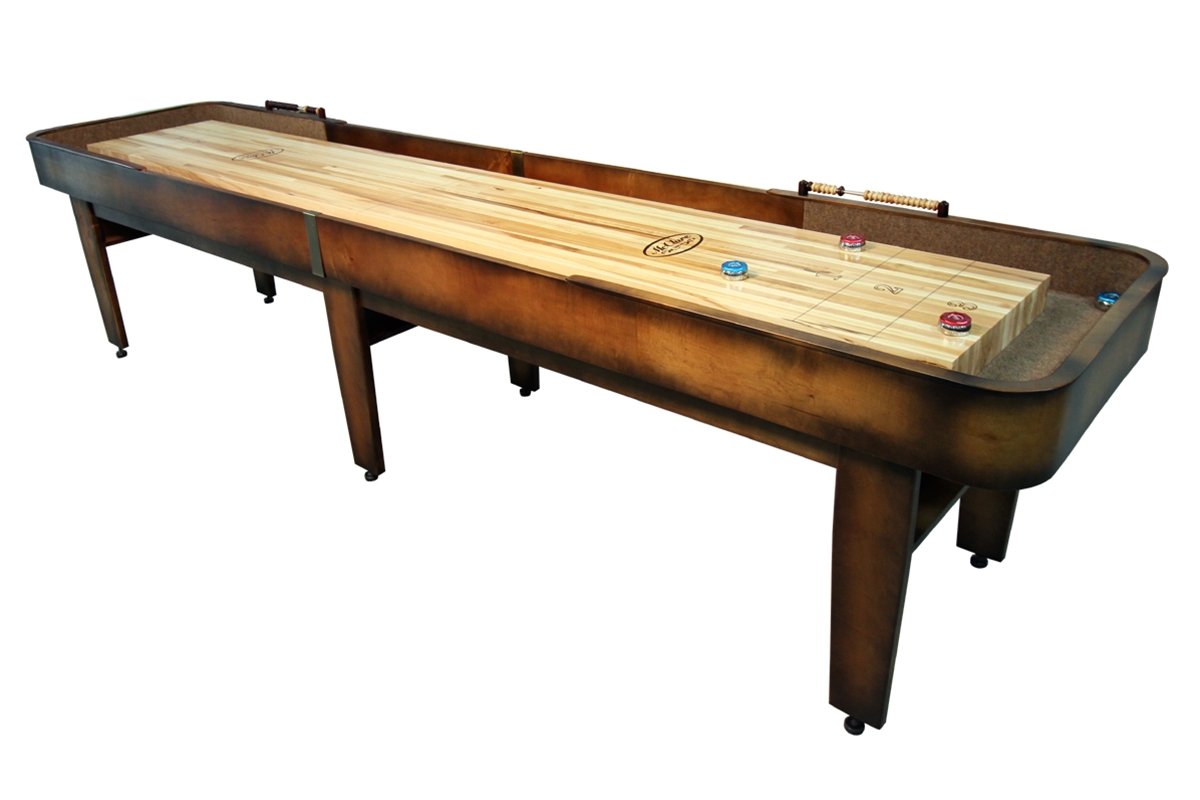 If you have it your mind that your man cave essentials all need to be matching, the Tournament II Shuffleboard is perfect if you can't get enough maple. With an incredible outer cabinet constructed from maple, uniquely modern table legs and a shelf for wax and other items, the Tournament II has the looks of the ultimate shuffleboard made in the U.S.A. It plays just as well too, as the maple playing surface offers the perfect glide for all pucks.
If you've finally designated the room that will be your man cave or you are just looking for something new to add to the equation, these maple inspired items will bring a refined sense of natural wood to your room. You may not always be able to justify the need for a man cave essential, but once it's in your home, you'll know that you've made the perfect choice.