Shuffleboard Accessories Enhance Your Playing Experience
Shuffleboard Accessories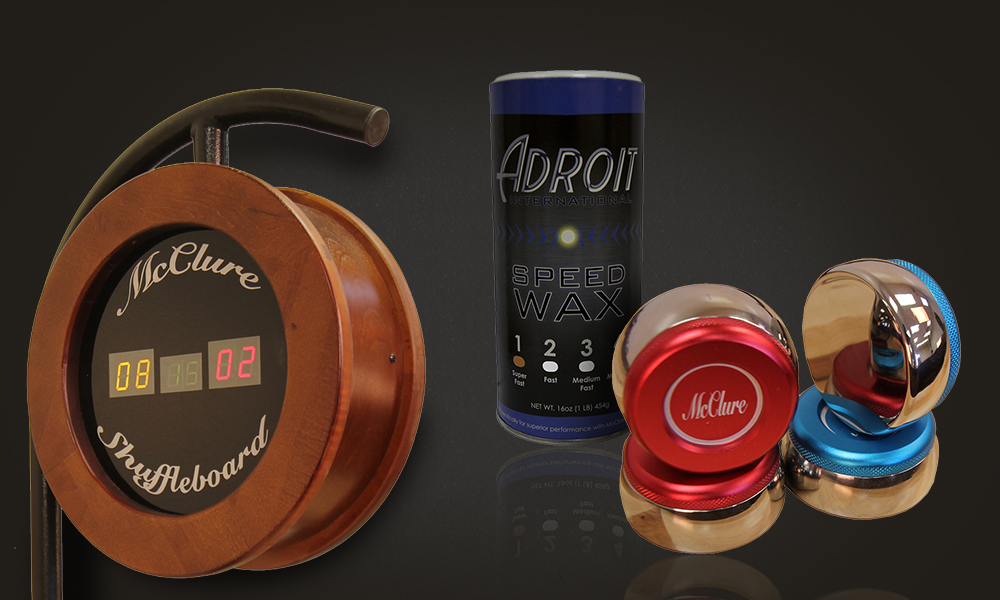 There are a number of shuffleboard accessories available to keep your table in good working order and to enhance your overall playing experience.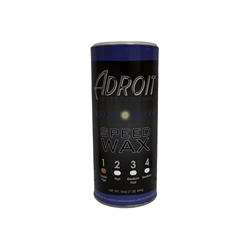 One of the most basic supplies you will need is shuffleboard wax to keep the playing surface clean and smooth. Generally sold in a shaker type can, shuffleboard wax is granulated and provides a slicker surface on which the pucks travel. The wax is available in different grades which provide maximum performance from your shuffleboard table.
Before applying the wax you should treat the playing surface with a silicone spray designed specifically for shuffleboard tables for both protection and maintenance. When not in use it is also a good idea to keep the table covered to prevent it from dirt and moisture. Covers come in a variety of sizes capable of covering tables from nine feet to the full size twenty two foot models.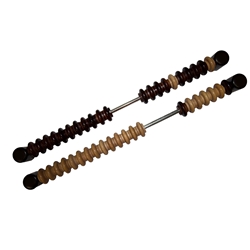 Shuffleboard accessories are not limited to just maintenance items, but also to improve the overall experience. To enhance the playing experience you have a number of options to assist you in keeping score. The most basic of these are scoring beads. Resembling an abacus the scoring beads consist of two rods fitted with twenty one beads each generally in two different colors to help keep track of the score for each player. This is a very good option for home and recreational play.
To make the scoring status of a game easier for spectators there are also are number of electronic scoring units that mount directly over the play area. Shuffleboard scoreboards come in a variety of attractive finishes and shapes to compliment your individual shuffleboard table.
Probably more of a necessity than an accessory there are generally two different size pucks available. For the recreational player the pucks are 2 1/8, as the smaller size is more conducive to a smaller table. These shuffleboard pucks are usually used for tables in the nine to fourteen foot range that have a playing surface width of fifteen to sixteen inches.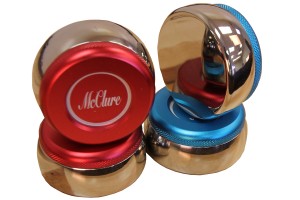 The larger 2 5/16 pucks are designed for professional length tables ranging from twelve to twenty two feet and having a width of twenty inches. These pucks are somewhat heavier and therefore have more inertia to travel greater distances with a higher level of control and accuracy. The larger diameter is also more conductive to the wider table and allows for more strategic play. The length and width of the table and the size and weight of the pucks, when used for tournaments, are specifically delineated by the sanctioning body of the individual tournament.
Choosing the right accessories for your tables, not only help you take care of your shuffleboard table, but help your shuffleboard table take of you, by providing a better experience, and greater games