The Perfect Entry-Level Shuffleboard Table: McClure's Competitor II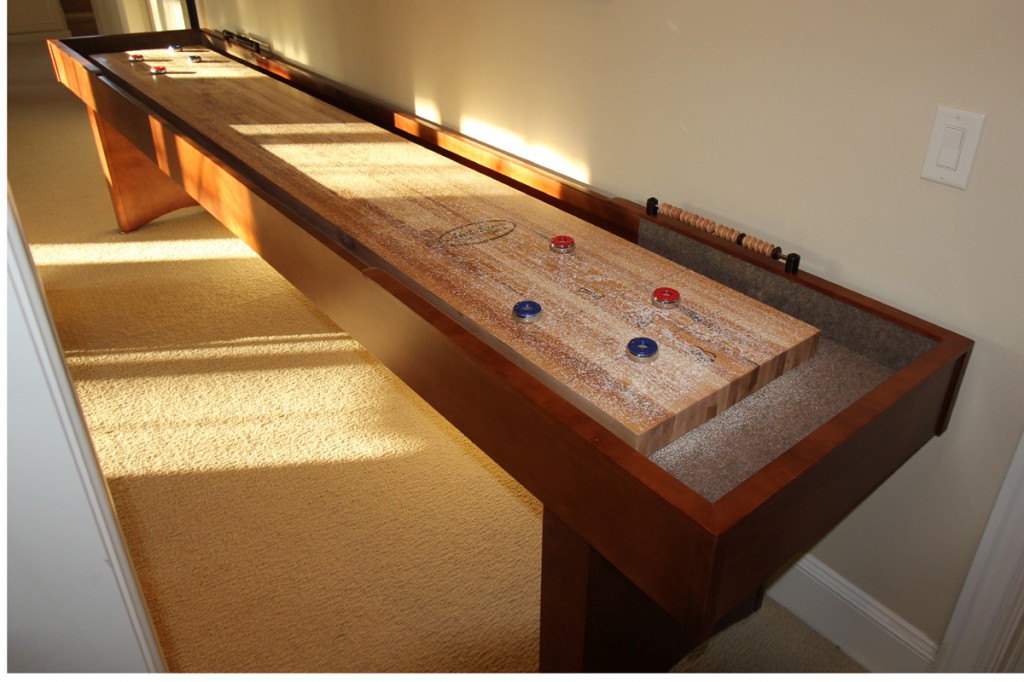 If you're considering adding a shuffleboard table to your home game room or business, there's no better model to start out with than McClure's Competitor II shuffleboard tables.
Between the table's rigid hardwood construction, beautiful handcrafted appearance, built-in adjusters, and durable hard maple playing surface, McClure's Competitor II shuffleboard tables offer the best value on the market. With 9-foot models starting at $4,095, McClure's Competitor tables make for an affordable option that are guaranteed to stand up to years upon years of gameplay.
Though competing brands may be able to beat McClure when it comes to entry-level price, the vast majority of entry level tables aren't built to last. Between particle board cabinets, ineffective leg levelers, small and delicate playing surfaces, and overall cheap construction, most competing entry level shuffleboard tables are a poor long-term investment.
Solid Hardwood Cabinet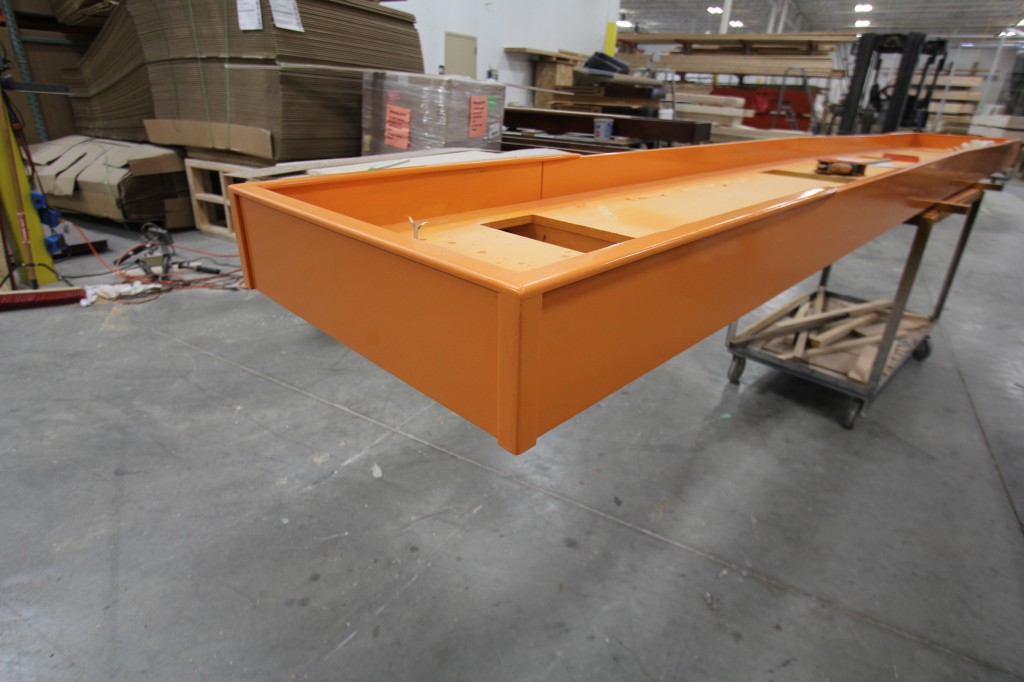 One of the biggest factors that separates McClure's Competitor tables from the rest of the entry level pack is the solid hardwood construction of the cabinet. Throughout the entire table, the only particle board used is for the skirt connecting together the table's legs.
That's a vast difference from most entry-level tables, which use particle board throughout the construction of the legs and cabinet. Not only is particleboard less attractive, it's more prone to peel, chip, or deteriorate during gameplay.
2" Thick, 18" Wide Hard Maple Playing Surface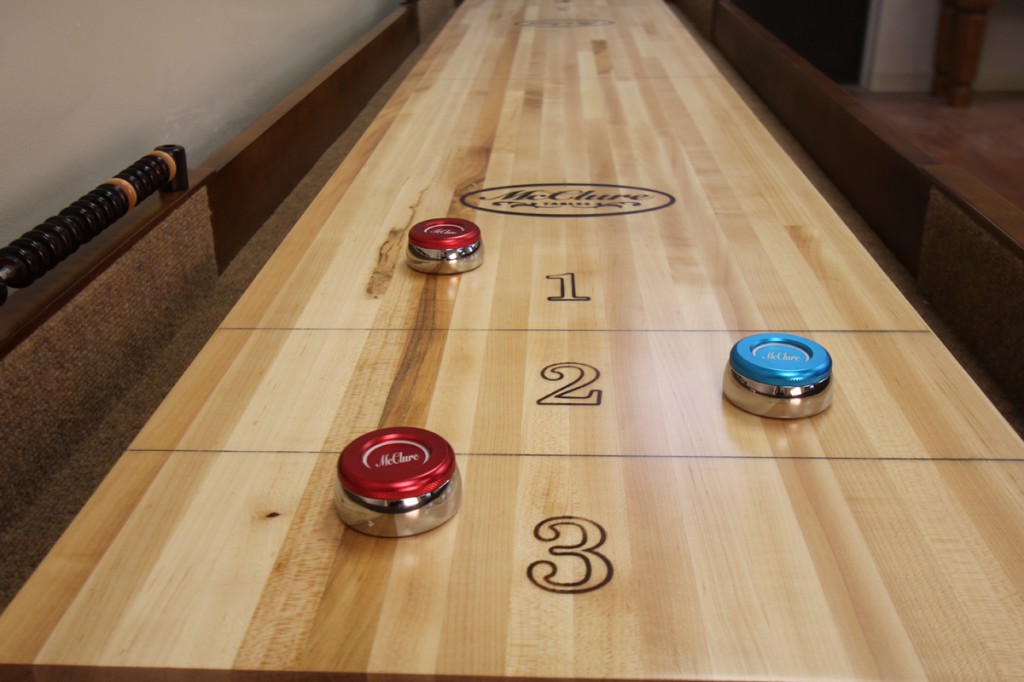 All of McClure's shuffleboard playing surfaces are made from the highest-grade North American hard maple available to ensure they'll withstand countless hours of gameplay. The Competitor Series tables feature playing surfaces that are 2" thick and 18" wide for a playing experience that is close to professional gameplay.
Most competing entry-level tables feature playing surfaces that are 16" wide or less, which can greatly skew gameplay and limit the width available for shooting pucks. In addition to a lessened width, competing tables also have playing surfaces under 2" thick, which can affect the amount of space available for your hand to shoot, and can also be problematic if the table surface deteriorates and needs to be re-sanded.
Additionally, all of McClure's playing surfaces are coated with a durable, specially formulated finish with a lifetime warranty, so even if an accident does happen, McClure has it covered.
Fully Adjustable Shuffleboard Table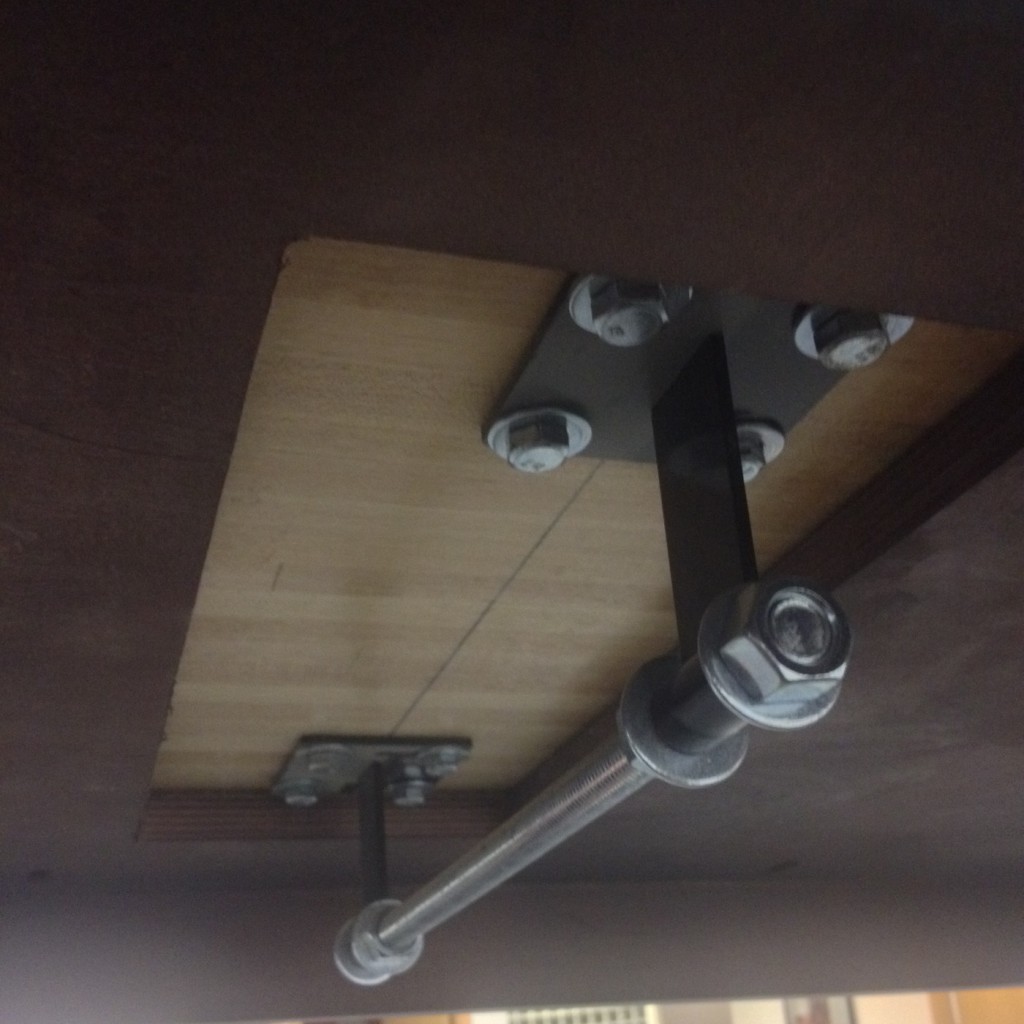 One of the biggest issues with entry-level tables is the lack of climatic adjusters and inability to properly level the playing surface. Without climatic adjusters, a shuffleboard table offers an experience that is nothing like professional gameplay.
Most entry-level tables feature leg levelers that can be screwed in or out at the base of the legs to adjust the height of each individual leg. While this can adjust the slant of the table from left to right, the leg levelers do nothing to adjust how convex or concave the table is, which is vital for proper gameplay.
On the contrary, all of McClure's shuffleboard tables, Competitor II models included, feature climatic adjusters to adjust the height and curve of the table's playing surface. Because professional tables are slightly concave to help keep shuffleboard pucks on the playing surface, climatic adjusters are essential.
Without climatic adjusters, the shuffleboard's alignment will inevitably become lopsided to the point where gameplay is ruined as the table shifts and warps over time. Additionally, leaning on cheap entry-level tables is a definite no-no as the leg levelers could easily shift or break.
So before you spend $1,000 on a shuffleboard table that may not last for more than a year, consider whether or not you want a table that can handle competitive gameplay for years to come. Pucks and shuffleboard wax are included with every McClure shuffleboard table so you can start perfecting your shuffleboard shots right away.
For more information on McClure's handcrafted entry-level tables, check out the Competitor II shuffleboard tables here. For a look at all of McClure's beautiful, custom-made tables, view all of our shuffleboard table listings here.