The Whiskey Brooklyn Helps to Change New York's Bar Scene with Shuffleboard
When most people think of competitive shuffleboard, the first thing that comes to mind is large sticks and pucks a half-foot wide. However, not everyone who participates in games of shuffleboard do so on the courts of cruise ships or nursing homes. In fact, table shuffleboard is an increasingly popular activity in pubs and beer halls across the United States, as patrons of some of the country's trendiest establishments will frequent locations that are famous for hosting bar tournaments and battles, both officially and casually informally.
One such establishment in the Williamsburg neighborhood of Brooklyn, New York, was lauded recently by the New York Times for its no-nonsense layout that features an entire somewhat-hidden room dedicated to shuffleboard.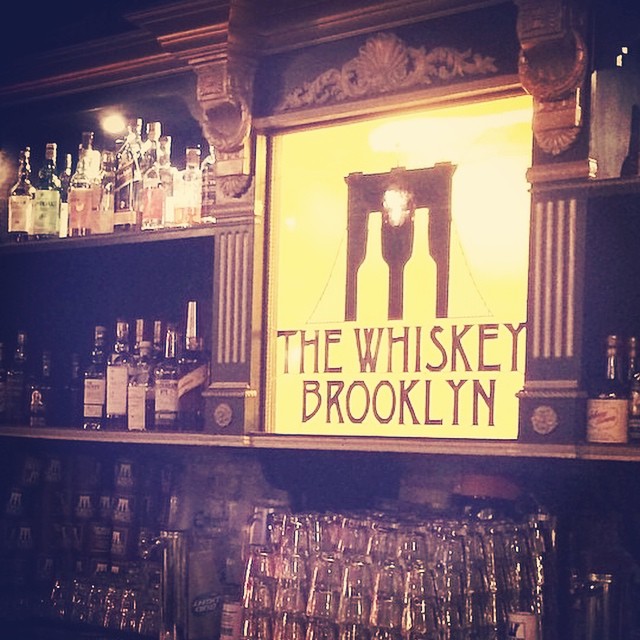 The Whiskey Brooklyn is a famous haunt not necessarily for the dual 12 foot shuffleboards housed in the lower depths of the establishment, but actually for the 99 different varieties of whiskey, scotch, and bourbon on display right at the bar's front entrance. This speakeasy actually has a liquor shop located adjacent to the property that sells many of the rare spirits you can get at the bar.
However, in this story by columnist Adam Kepler recommends locals check out The Whiskey Brooklyn to get a spot at the oft-crowded shuffleboard tables in the bar's basement, which functions as part bar, part dance hall with a game room aesthetic. While there are popular arcade games like Terminator: Salvation scattered throughout the room, its the traditional wooden shuffleboard tables that seem to get the most action.

The article highlighted many different locations throughout the New York metropolitan area where shuffleboard has become a burgeoning activity for people interested in bringing some competition to their night at the bar with friends.
Want to experience all that The Whiskey Brooklyn has to offer for yourself? Click on the map below to get directions.