Introducing McClure's Charming & Affordable Harvard Shuffleboard Tables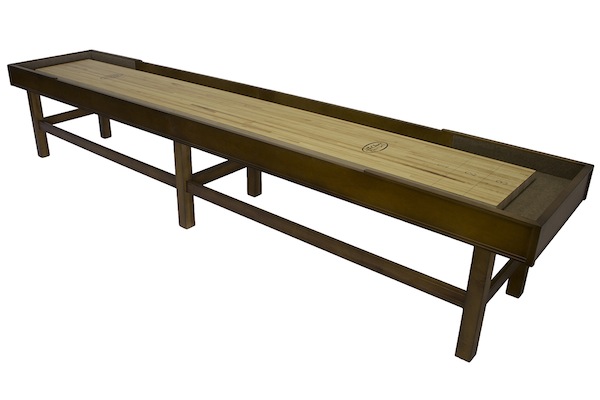 McClure's master craftsmen are back at it again with a brand new shuffleboard table design. This October, McClure Tables is unveiling the Harvard Shuffleboard Table, a charming, simplistic design crafted by hand with Michigan Hard Rock Maple.
Sold in sizes ranging from 9 to 16 feet, the Harvard's cabinet features a sleek design while the playing surface is made 20" wide and 2" thick to help save customers on shipping and installation costs. With 9' tables starting at $3,795, the Harvard tables are a great option for first-time buyers looking for beautiful yet durable tables that can stand up to decades of rigorous gameplay.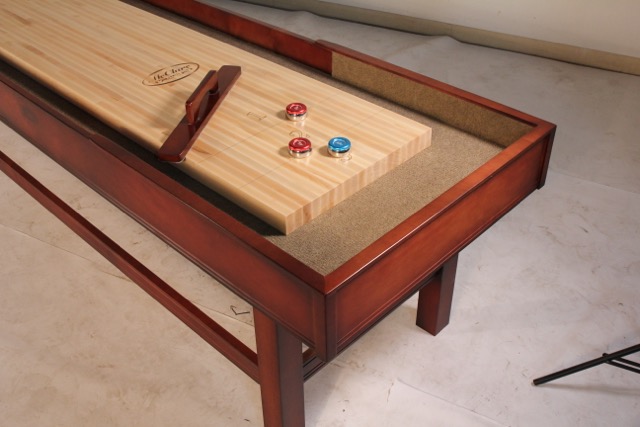 Like all of McClure's handcrafted shuffleboard tables, the Harvard comes with a range of options between size, choice of finish, and add-ons and accessories. Color finishes range from chestnut to deer creek to mahogany to black, allowing the contemporary table design to mesh with all sorts of different décor themes and colors.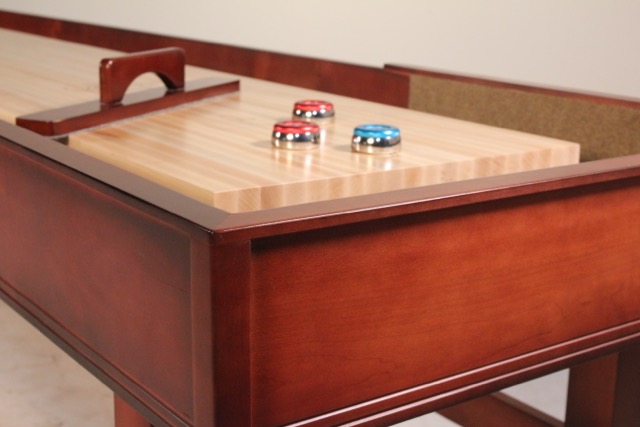 The charming Harvard Tables also feature the same high-quality craftsmanship as McClure's more expensive shuffleboard models, though the Harvard is kept at a lower price point due to the size of the table and playing surface. With a near-professional playing width of 20" and a thickness of 2", the Harvard offers years of exciting gameplay without breaking the bank on shipping and handling.
The Harvard is the latest addition to McClure's line of handcrafted entry-level shuffleboard tables. Other tables that feature a 20" wide and 2" thick playing surface include McClure's Competitor II and Contempo models. For first-time shuffleboard buyers, the Harvard tables and the other downsized models make for a fantastic choice for an affordable table that can still last through generations of exciting gameplay.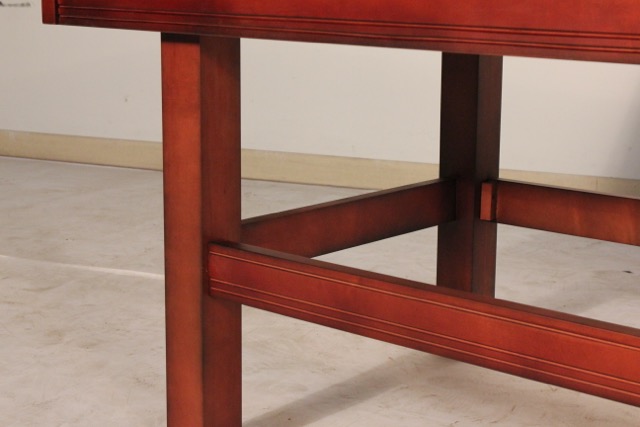 To learn more about McClure's new shuffleboard table model, check out the Harvard Shuffleboard Table on the McClure website. Like all of McClure's tables, every order includes a set of 8 pucks and a can of wax so you can get to shuffling right away.
Interested in a shuffleboard table but not sure if the Harvard is right for you? You can view all of McClure's shuffleboard tables on the company website, or check out our Buyers' Guide to help find the perfect table for your home or business.