Elves Busy Building Shuffleboard Tables for Christmas
This is the time of year where my Christmas spirit is in the joy we get by pleasing our customers expectations handcrafting their shuffleboard. McClure Tables does not just build shuffleboard tables we craft them. We are not just a cold factory assembly line this company is your typical small American business. I have a small but talented team of skilled craftsmen who all take great pride making shuffleboards. Shuffleboards currently is all we do and at this time of year it feels like Santa's workshop with the woodworkers playing the elf's. I took some pictures of the staff hard at work trying to get all the shuffleboards built for Christmas.
Shuffleboards made out of hard maple, first we lay it up to size and cut then transfer to the glue spreading table to reassemble with glue in place and then feed into press.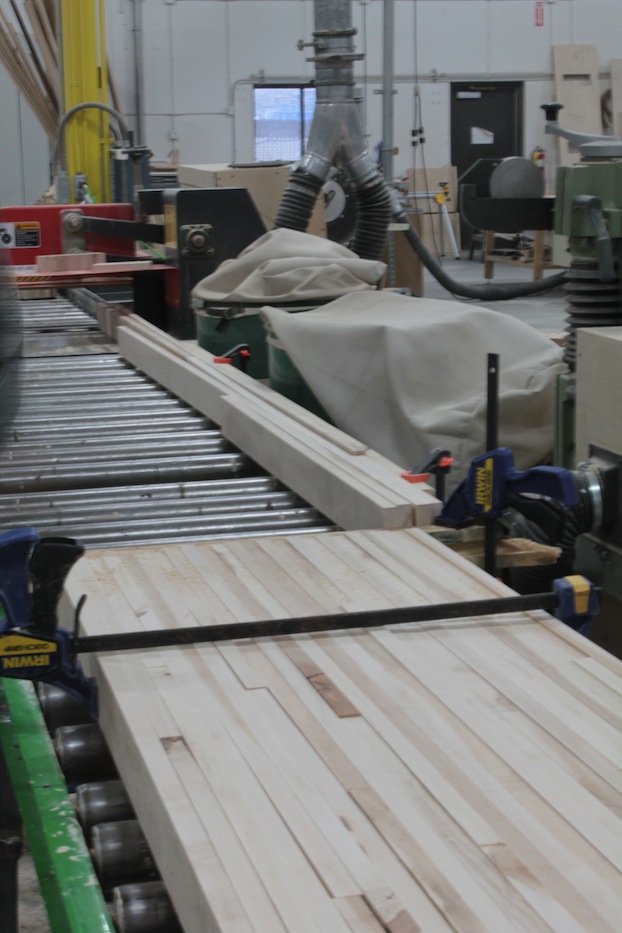 Shuffleboard Tops hard maple getting the glue and laid up ready to go into the press.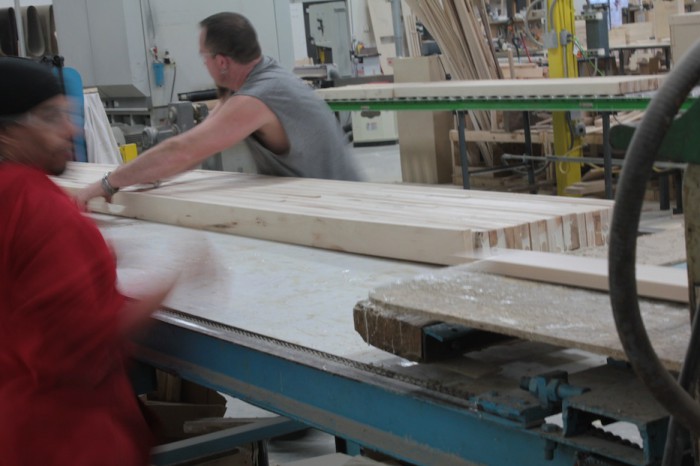 Jim is steady the top as the press is feed it into the hot radio frequency press to glue up the shuffleboard play surface.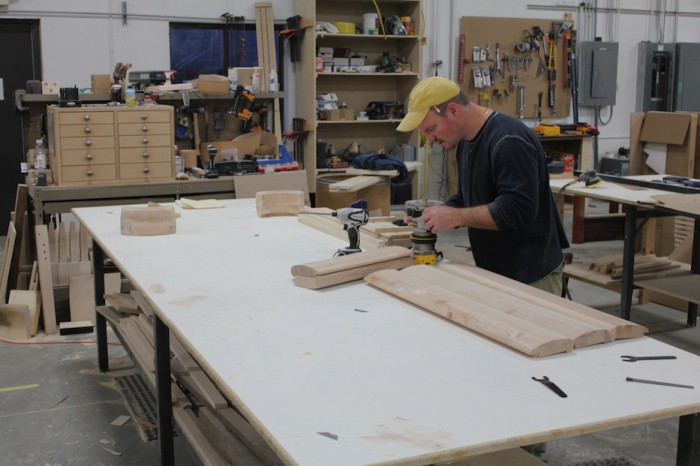 Jim is handcrafting another shuffleboard table putting together Rock-Ola Horse Collar as we get ready for Christmas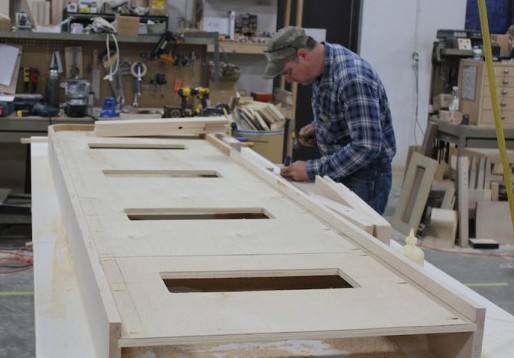 Doug is getting ready to hand craft and put together the sub frame on a Tournament II shuffleboard tables.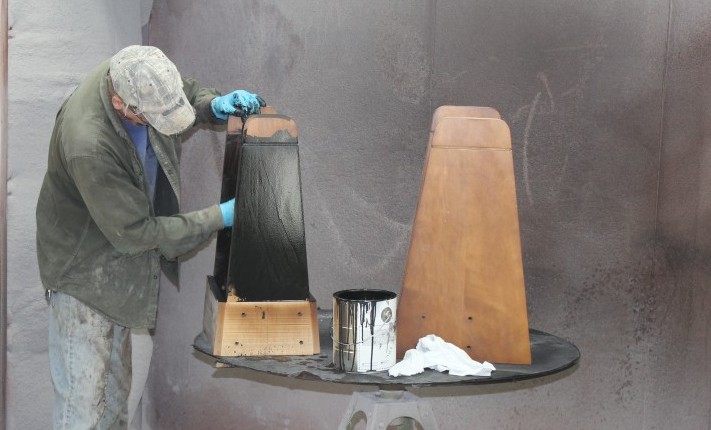 Jerry working on putting down one of several coats of our special traditional finish. This will require several steps and rubs.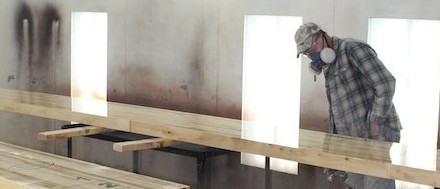 Jerry is double check his spray for a coat of the traditional shuffleboard top finishes.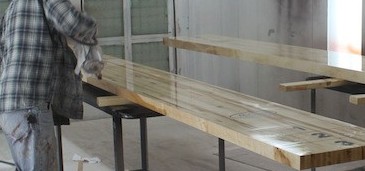 Shuffleboard Tops getting the traditional finish.

Shuffleboard Racing strips used for the Foul line and final finish line for 3 points.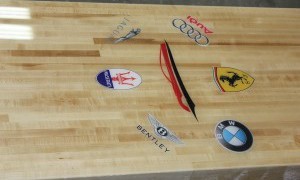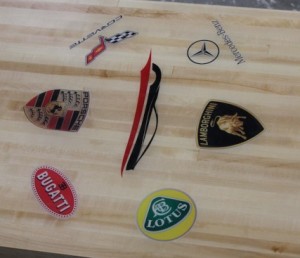 Nice collection of cars on this custom shuffleboard top This customer does not own all these cars yet.Customize your top we use the polymer for custom graphics. You send us any decal we can lay it down to your specs and pour over a top for it to be sealed under for life.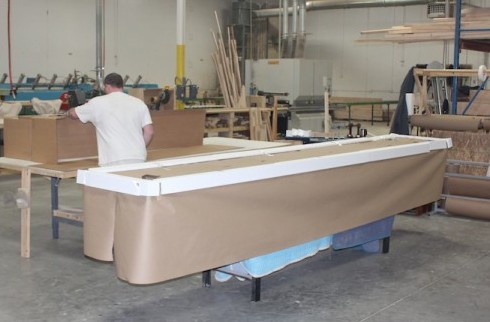 Jim working on packing up a Competitor model table. This is going to a nice couple that stopped in for a visit to our factory.
Shuffleboard Top getting ready for final packing and shipping.
The finished product at the end a custom handcrafted shuffleboard table made with pride in the USA at our Grand Rapids, Michigan workshop.
So in the Christmas Spirit the elves (my craftsmen) and I all pitch in to build custom shuffleboards for Christmas. I have been in the retail side most my life and always sold or installed game room toys for Christmas. With our retail stores we had delivery people out busy trying to install pool tables. It brings us great pride to build custom shuffleboards. McClure shuffleboard tables are all handcrafted with pride one at a time in Grand Rapids, Michigan.